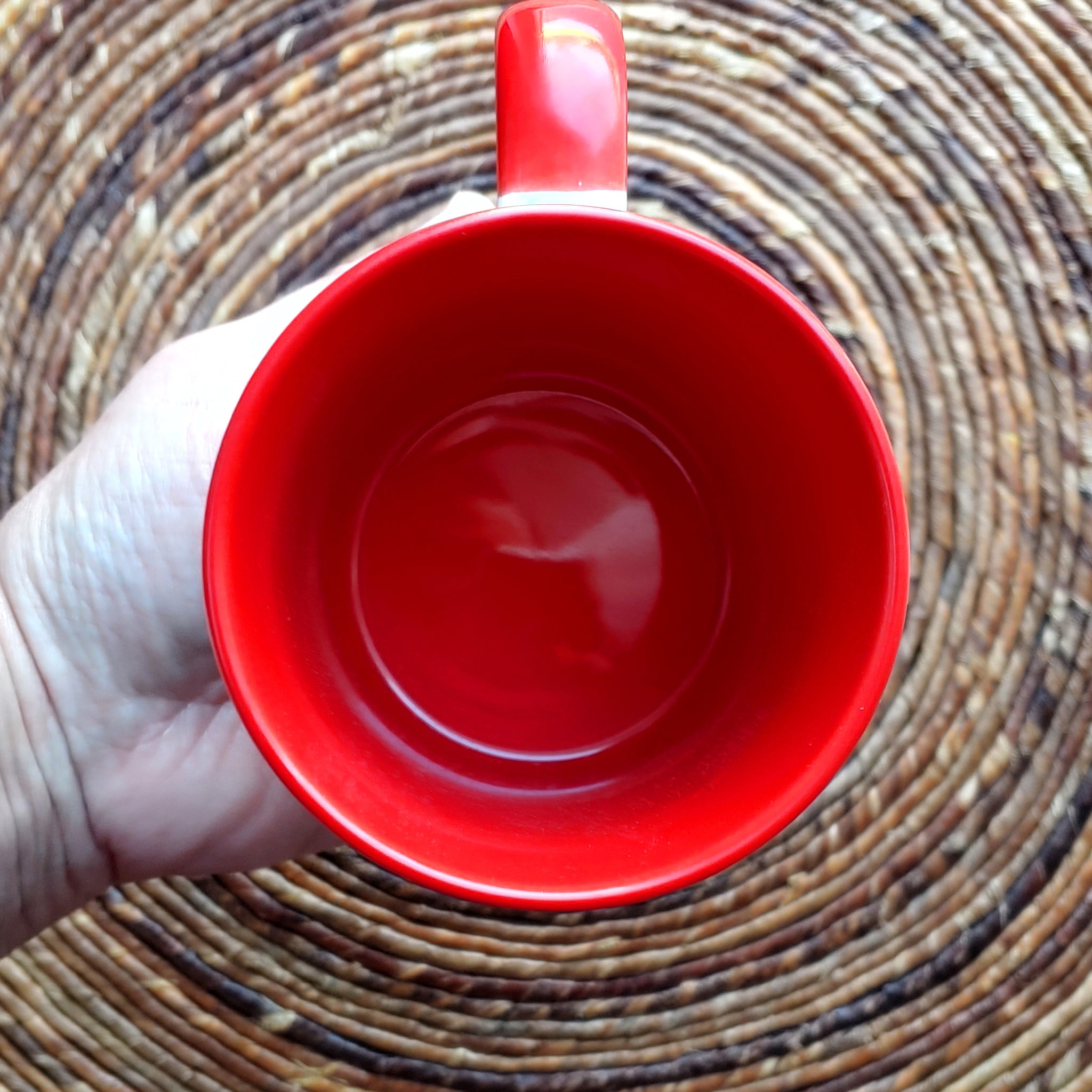 I am yours ~ LOVE ETERNAL Ceramic Mug; Colorful Butterflies Print, Red Handle Inside & Trim, Valentine's Day Gift
◘ L O V E eternal ◘ [always & forever]
Add a splash of color and LOVE to your morning coffee or tea ritual! These ceramic mugs are printed with my beautiful LOVE Eternal butterfly lettering (see story below) which reads in both directions, "I am yours". These mugs are available in 6 different color options for trim, handle, and interior. A perfect gift for your partner, your love, friend or Valentine. Or, a wonderful gift to self as a declaration of your love, devotion and service to God. I am yours. Ps 119:94
The S T O R Y...
Upon pulling up to my shop one afternoon, I spotted a butterfly resting on the garage door of the bay to my shop. The butterfly remained propped on my finger for the longest of times...long enough that I was able to capture many photographs and a video or two. I used one of those photos to create the background design for my business cards, and the letters for my "LOVE Eternal" mugs. A beautiful reminder that we are loved - always. Read more...
The D E T A I L S...
Butterfly Word Art Love themed lettering
Ceramic (listing is for one mug)
Height: 3.85″ (9.8 cm)
Diameter: 3.35″ (8.5 cm)
Choose from Red, Orange, Blue, Black, or Yellow rim, inside, and handle.
Dishwasher and microwave safe
To view the entire collection of my Butterfly Word Art Love inspired merchandise, please click here.