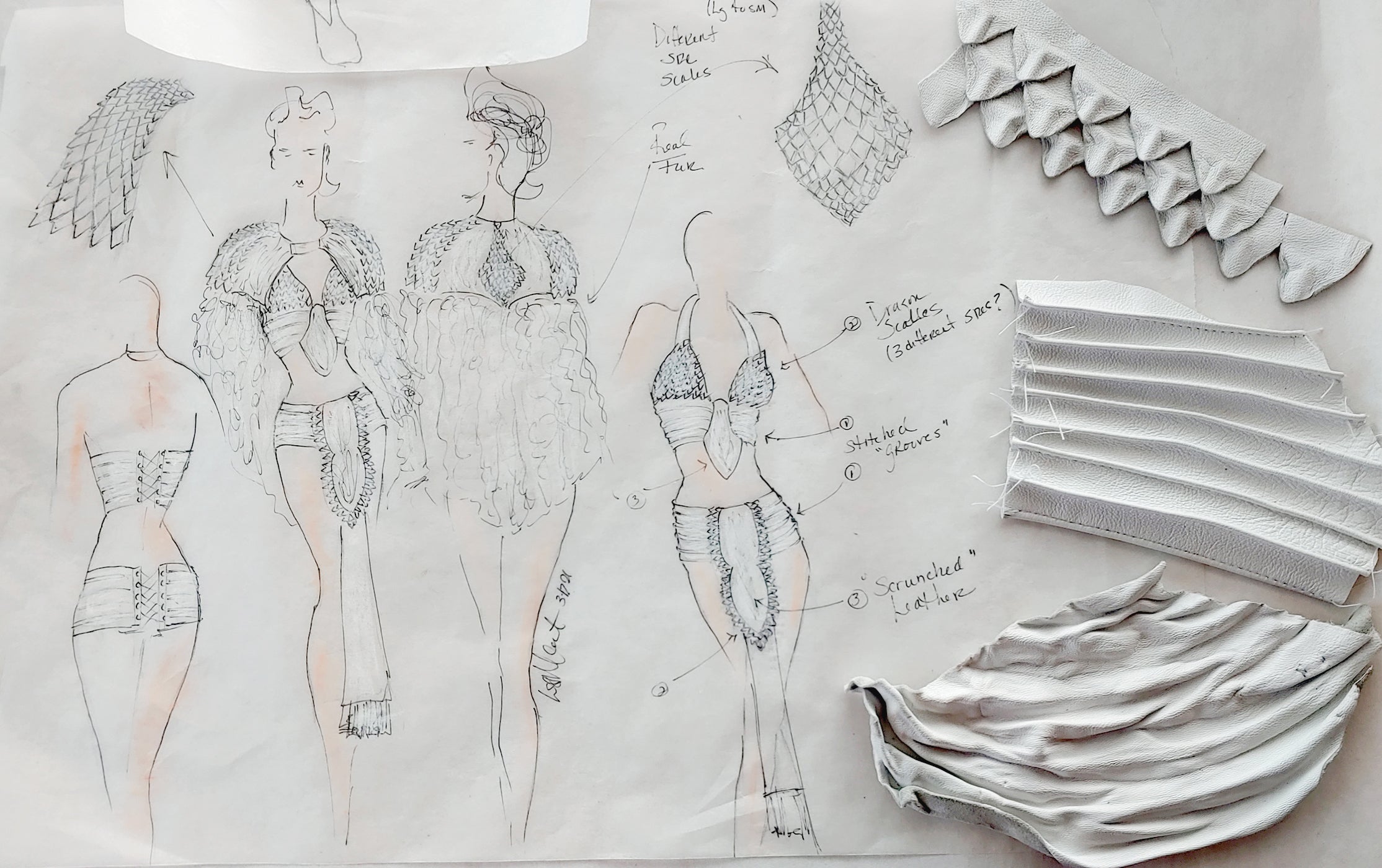 Today I would like to invite you into my world of fashion design and leather crafting. I will take you with me on a journey of sorts into the creation of a custom leather costume, beginning with the request. I was asked if I would make something like this...four pieces; a shrug, a halter top, a belt/skirt/chaps piece, and boot covers.
With this project, and unlike a lot of other custom projects, there weren't many boundaries set before me. I was given total artistic freedom and...
---
I dream a lot! And last night, I had a weird dream about "handmade" products and the differences. Some designers ship their designs off to foreign factories to have someone else hand make their designs for them there. Others, like myself, actually hand make their own designs using their own two hands! This video will show a little bit of what that entails. Check it out!