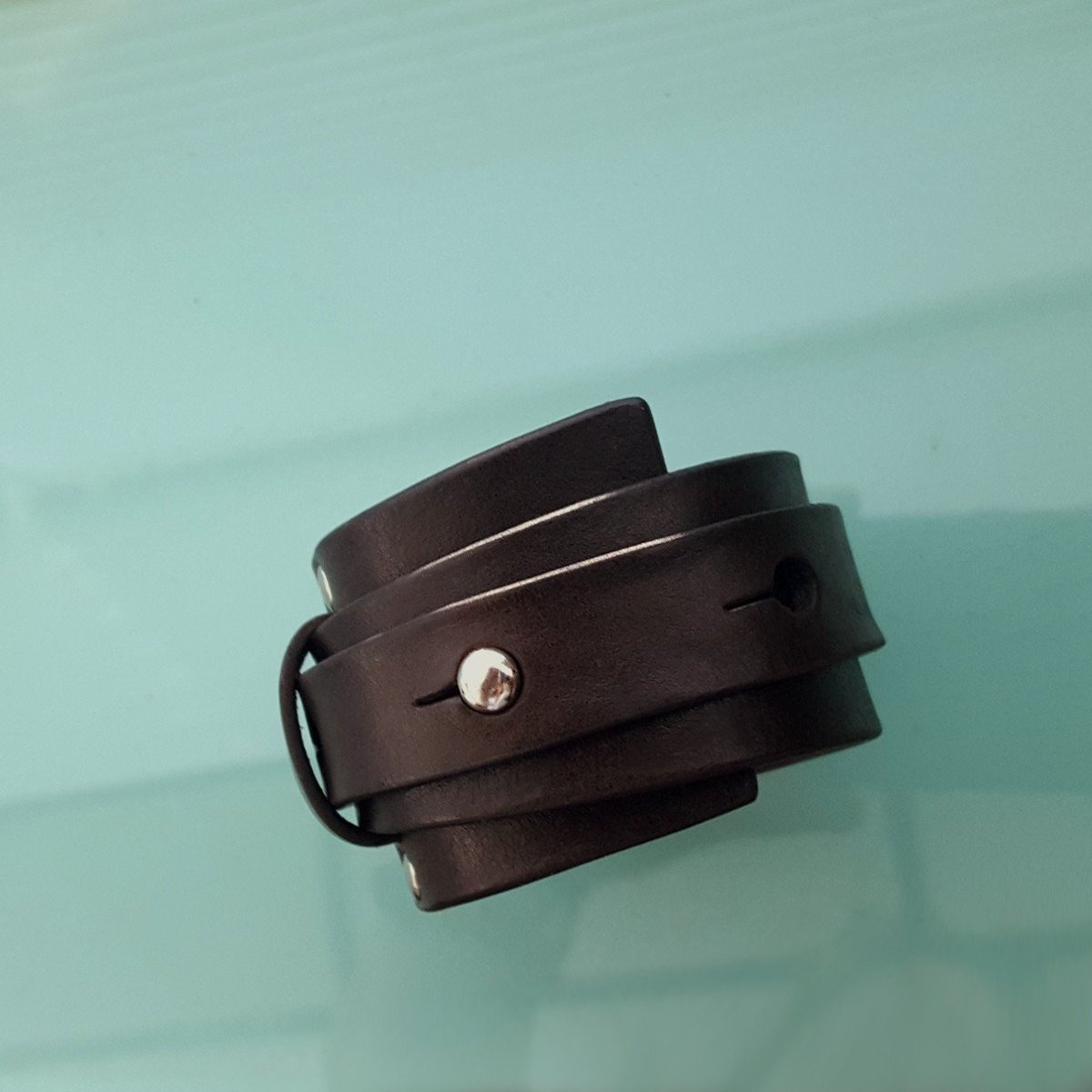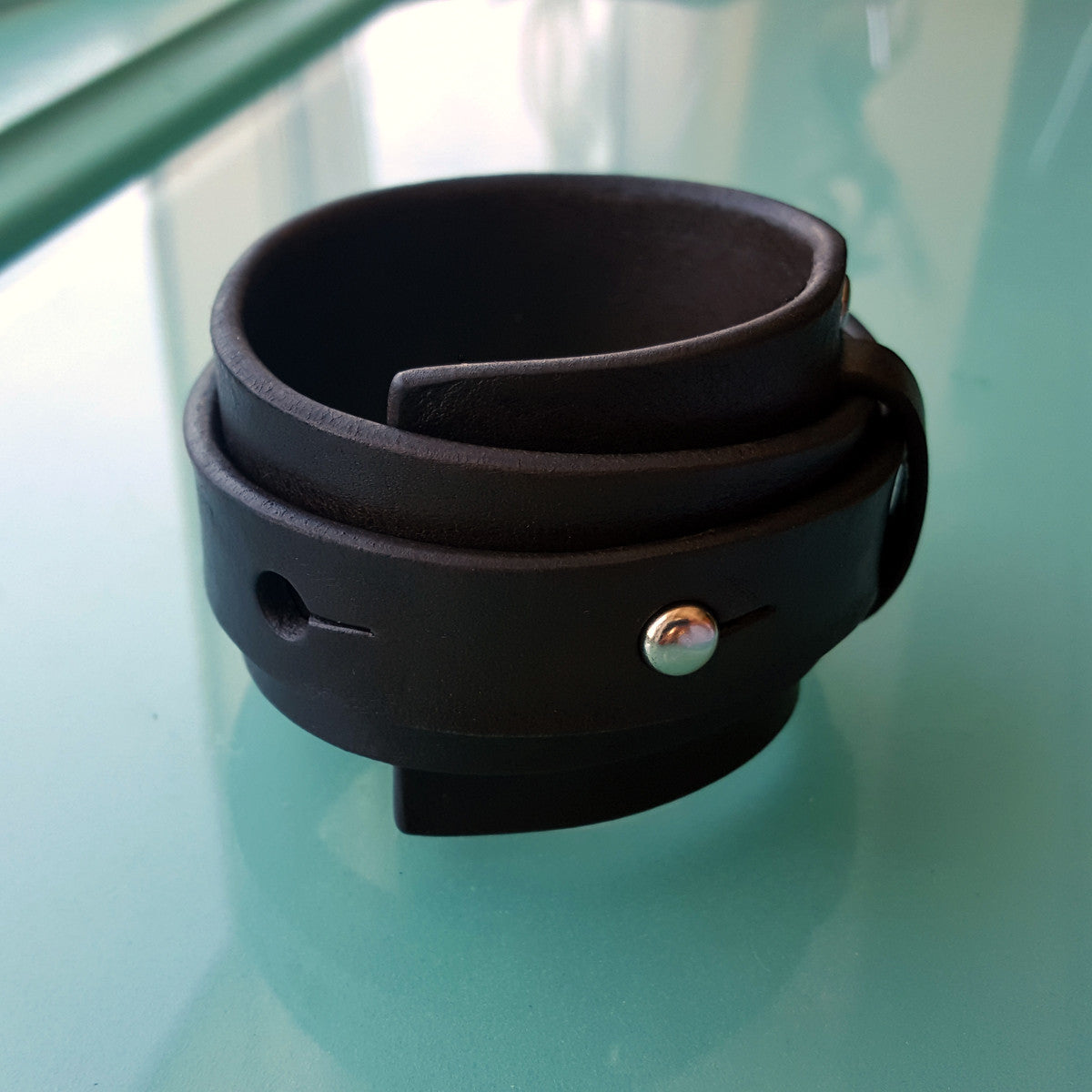 ◘ A V E R E Y ◘ [desired one]
My Averey Wrap Leather Cuff Bracelet is an original design that I added to my collection many years back, and a design that has always been quite popular for its uniqueness and execution. It wraps twice around the wrist in an architectural sort of way reminiscent of a spiral staircase. 
The Details...
An original design; unique and popular for its design and execution.
Hand crafted from luxurious 5-7 oz. Aztec Latigo leather.
Wraps twice around the wrist and stays secure with a matching leather loop, a button stud and punched holes that line up just right.
Measures in width approximately 5/8" at the narrowest end to 1 7/8" at the most wide end.
Available hardware: Nickle or Antique Brass.
Available in the colors:  Black, Chocolate, Tobacco, and Cognac.
Available in 3 sizes: 
Size 1: fits wrists that measure 5 1/2' to 6 1/2"
Size 2: fits wrists that measure 7" to 8"
Size 3: fits wrists that measure 8" to 9.5"
Custom sizing is available. There may be a fee for this service. Please contact me prior to ordering for more information.
Artfully assembled ~ Beautifully crafted ~ Heirloom Quality