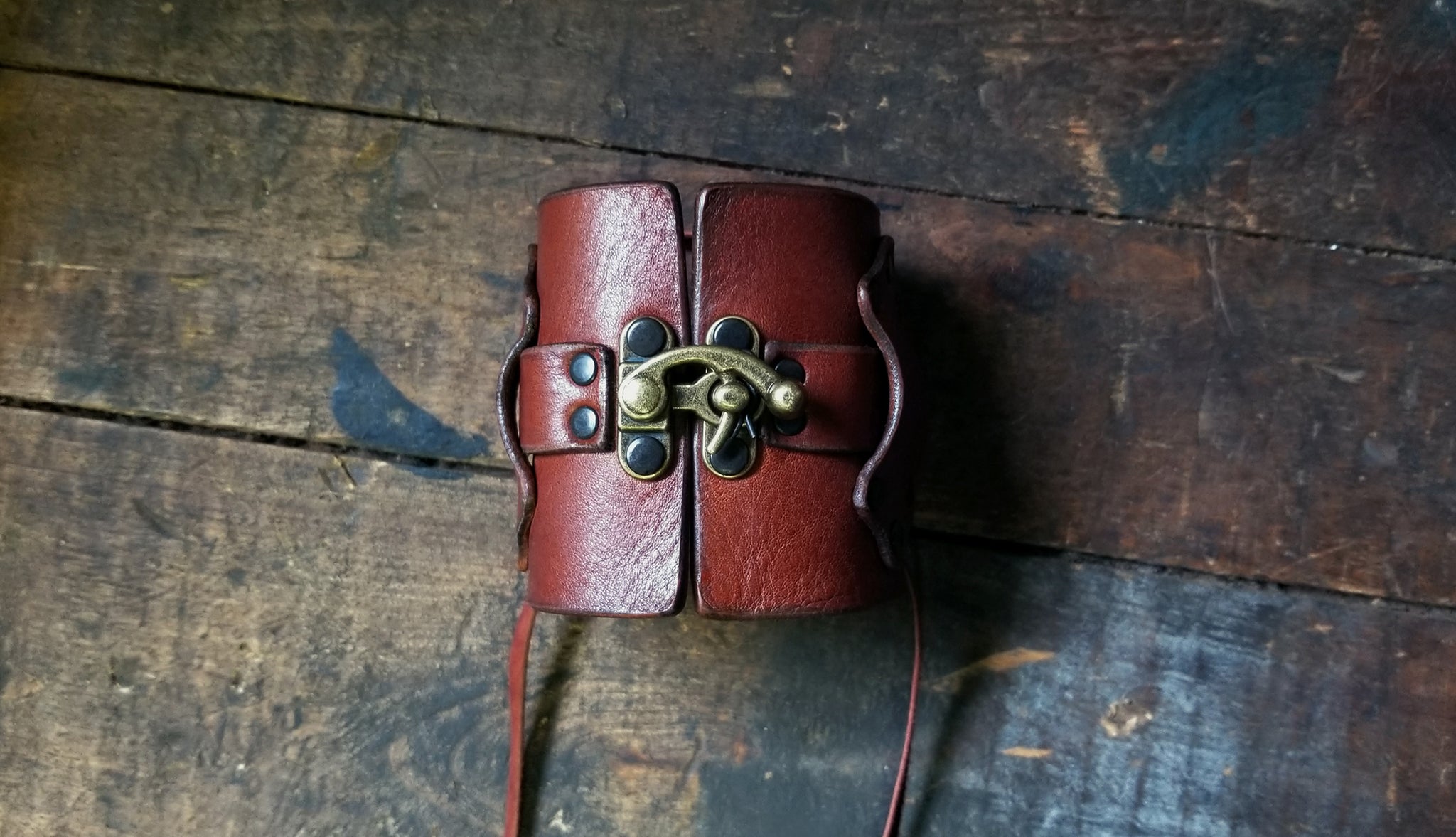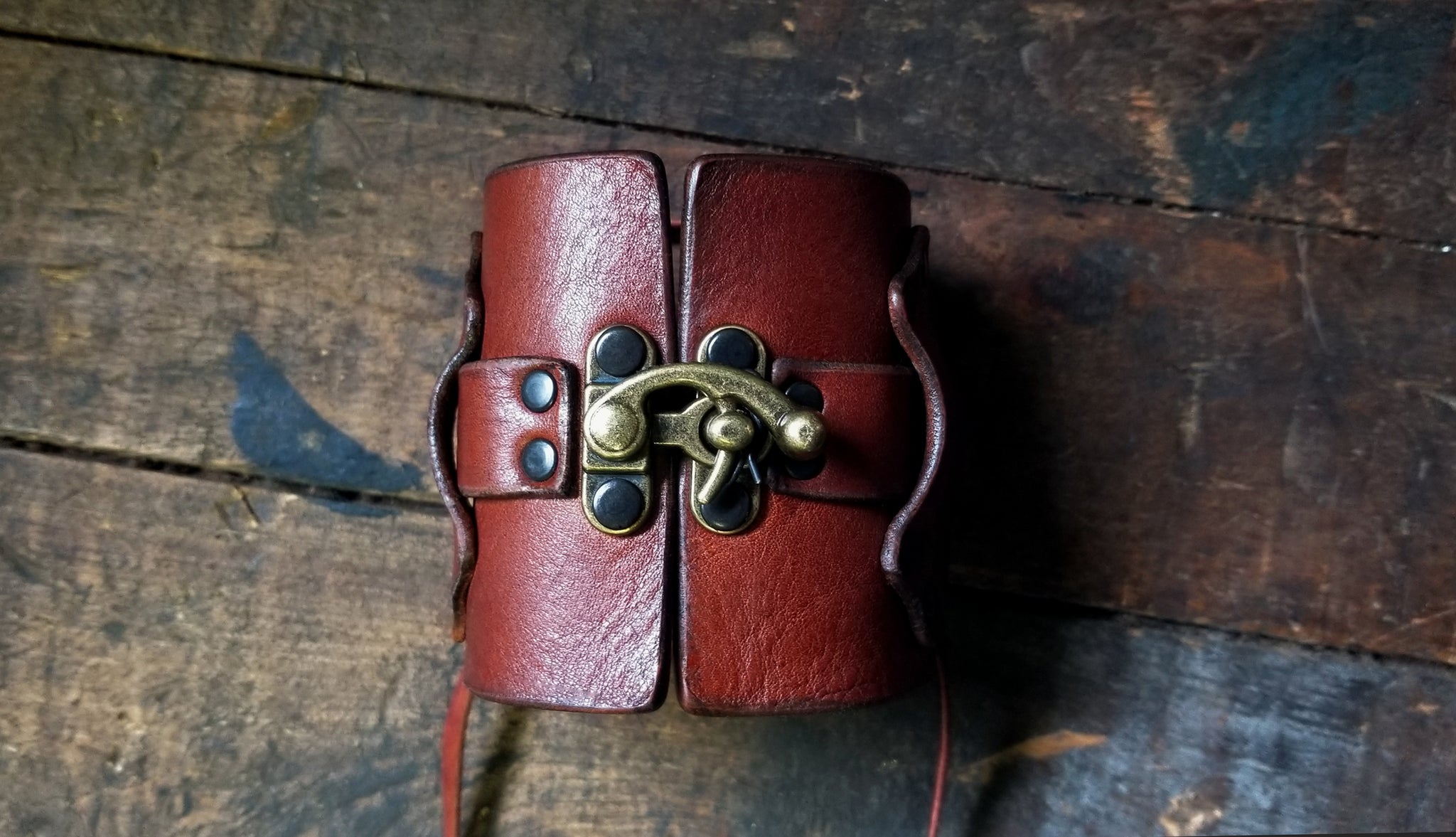 ◘ H O O K ◘ [a thing designed to catch people's attention]
A wide leather cuff that was designed to do just that - catch the attention. It's somewhat steampunk in style yet it has this rocker and biker vibe to it, and depending upon the color leather chosen, it can even bend toward gypsy cowboy. Handmade with lux Aztec leather, my Hook Cuff is an original design that exudes individuality and greatness.
The Details...
A unique and original design and one of my most popular leather cuffs.
Hand-crafted with top grade and luxurious 5-7 ounce Aztec Latigo in your choice of colors: Black, Chocolate, and Tobacco. 
Measures approximately 3.25" wide.
Latch hardware and grommets have a lovely antique patina: Antique Brass or Antique Silver.
Corset style lacing on the back side for perfect fit.
Adjustable to comfortably fit wrists that measure 6" to 11".
One size 
Artfully assembled ~ Beautifully crafted ~ Heirloom Quality
 Last photo is my Hook Slim (sold separately).