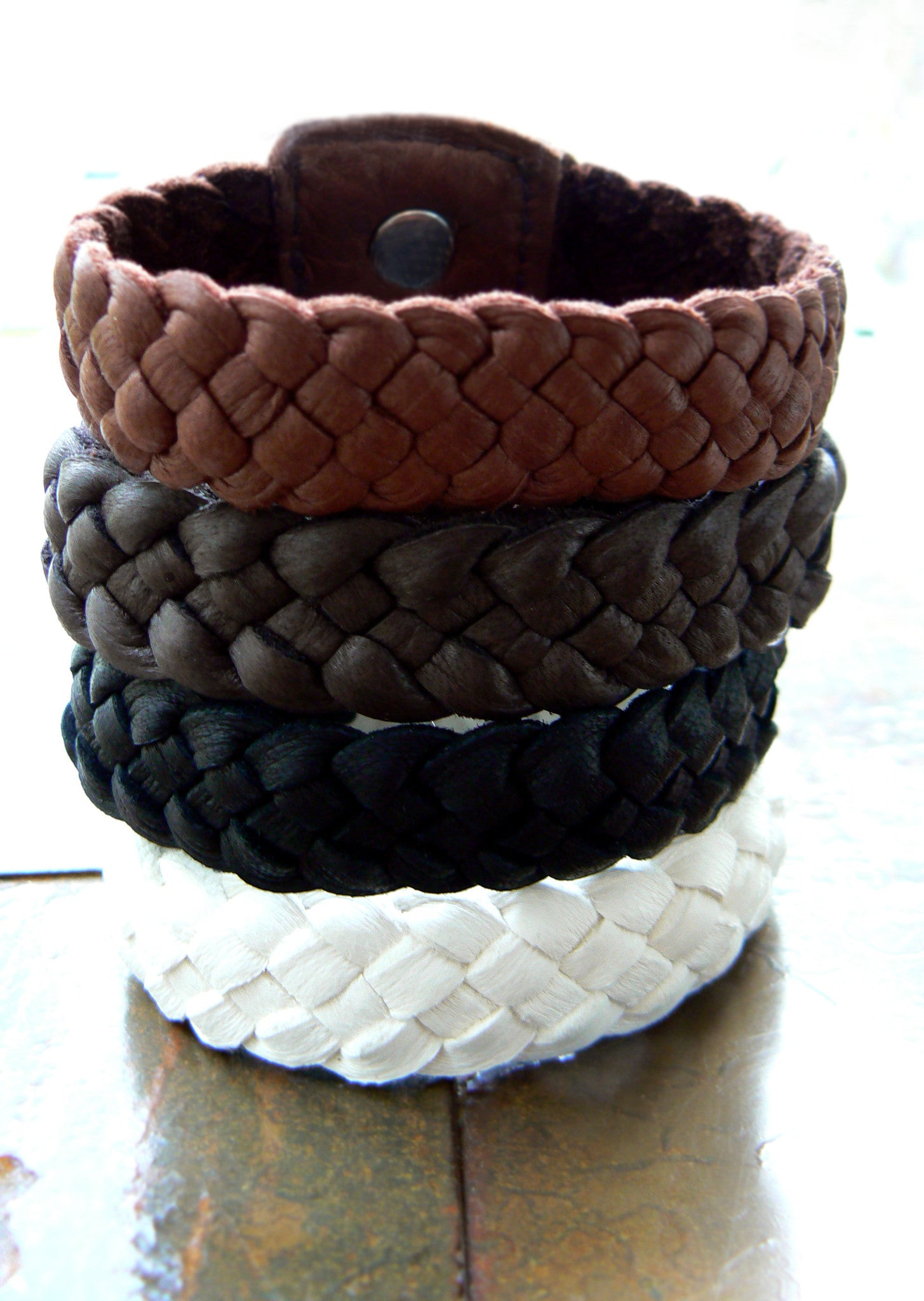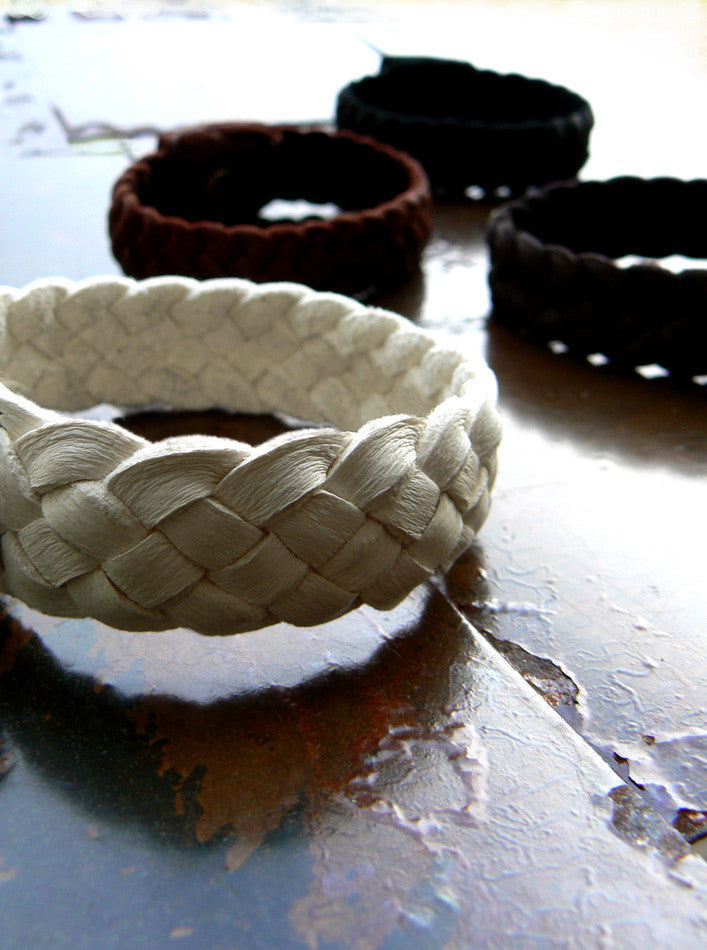 ◘ S A R A wide ◘ [pure, happy]
The original design for this braided leather bracelet was inspired by a happy little 4 year old girl named, Sara. She made my heart smile in such a way that I designed and made her a little pink braided bracelet. Sara Wide is the big girl version of the same bracelet.
The D E T A I L S...
Handmade from genuine deerskin leather for softness and durability.
5 strands are cut by hand then braided by hand to create an approximately a 1/2" wide band.
Snap closure.
Friendship, love, and an awesome bracelet for stacking.
Available colors: Mahogany, Chocolate, Black, Beige, Mayonnaise, Turquoise, Lipstick Red, Sapphire Blue.
Available in multiple sizes. Please see wrist measurements in the drop down box. For help with taking accurate measurements, see the last photo in this listing (DO NOT ADD EASE).

Custom sizing is available. There may be a fee for this service. Please contact me prior to ordering for more information.

Artfully assembled ~ Beautifully crafted ~ Heirloom Quality
For a wider version, please checkout SARA WIDE
L U X Leather...
Deerskin is very high quality and versatile leather. It can go from being wet to dry over and over again and it still will conform back to it's original condition. It is a very soft and supple leather yet deerskin's leather fibers make it abrasion resistant and give it high shear strength. It is also extremely comfy to wear in any temperature; it becomes cooler in warm weather and warmer in cold weather. Definitely a luxurious and fun leather to design with, craft with, and wear!!