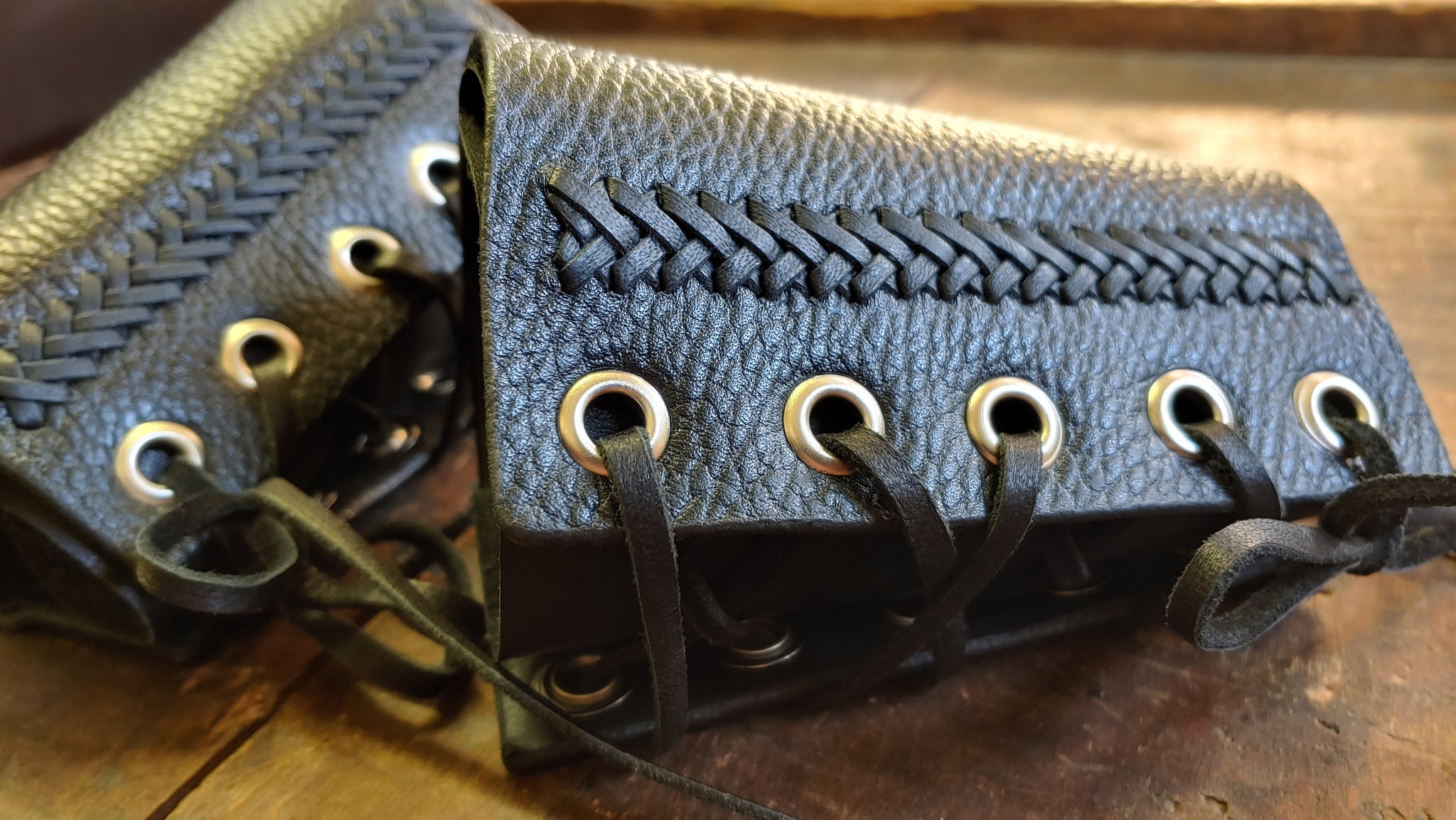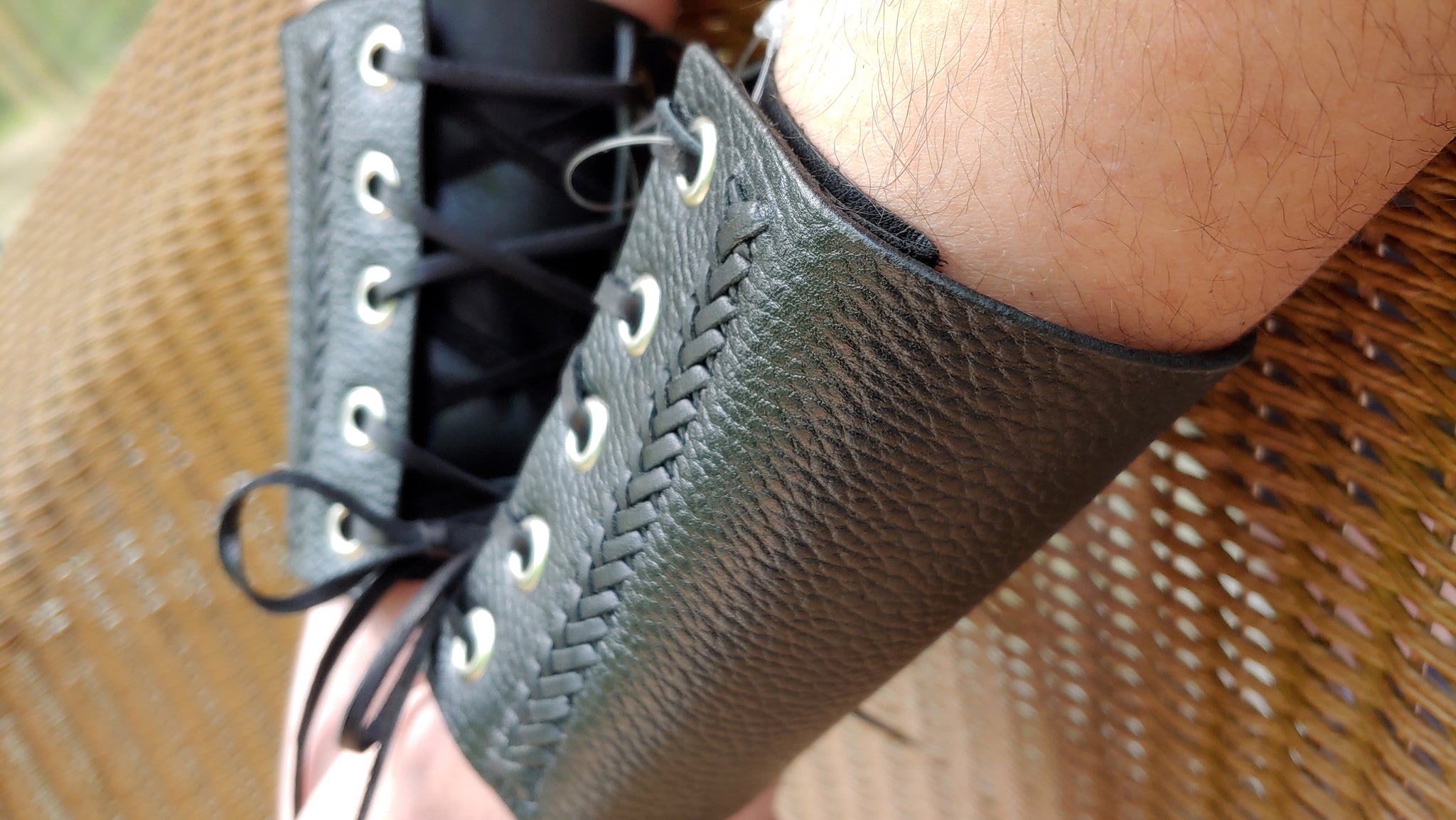 ◘ J A J A ◘ [God's gift, honored one, warrior]
2 (pair) CORSET Style Cuffs. One can be purchased here.
The Details...
2 Corset style cuffs 4.5" wide.
Each cuff has 2 rows of genuine lace hand-braided to create a decorative ladder-stitch design.
Inside leather gusset covers the skin and makes these cuffs adjustable.
Grommets: Silver, Black, or Antique Brass.
Available leather and colors: Black Pebbled Cow or, Black or Chocolate Tucson Bison
Lacing: Hand-cut matching Deerskin Leather.
Beveled and Burnished Edges for a smooth finish.

Fits wrists that measure 6.5" and up. Custom sizing is available. There may be a fee for this service. Please contact me prior to ordering for more information.
Lux Leather...
Bison leather is a work of art with its very unique appearance and soft subtle feel. Because the skins are not stretched during the tanning process, Bison leather is strong and durable ~ 40% percent stronger than cow leather. In addition, it is resistant to tearing, stretching, ripping and water as well as penetration by dust and dirt. Bison leather when cared for properly, will last for decades.