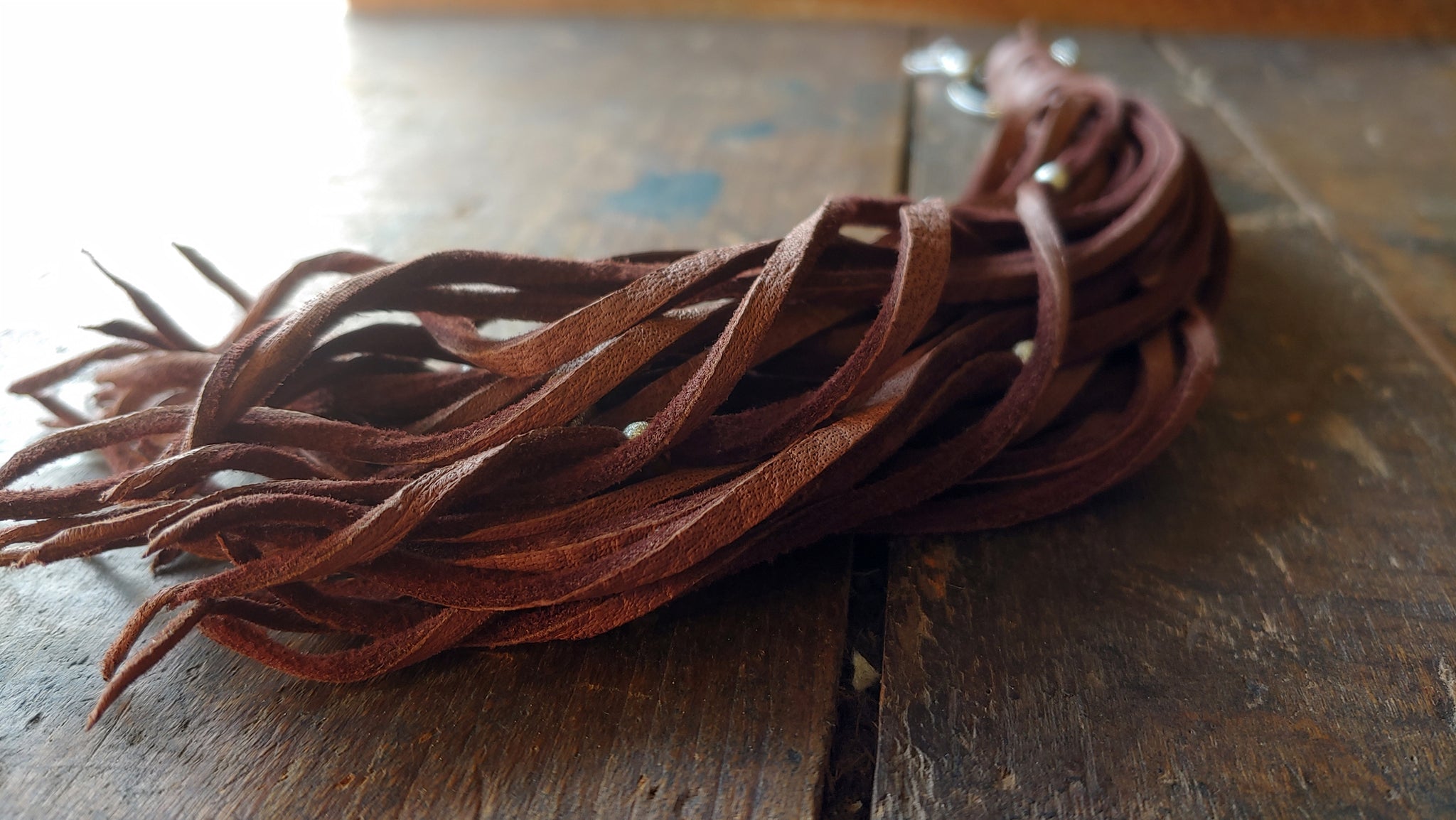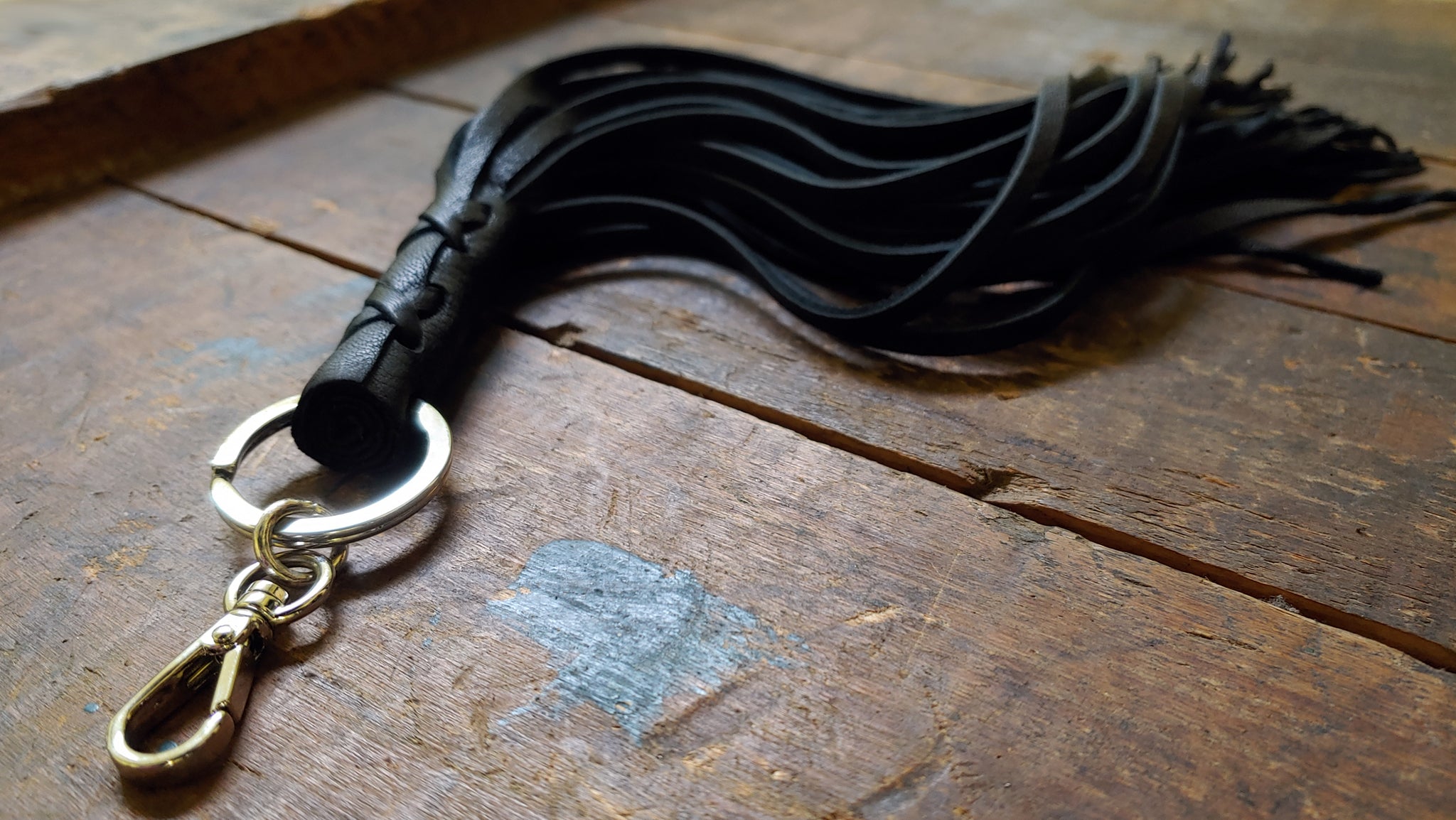 ◘ N A L A ◘ [queen]
A leather flogger and some corset style lacing was the inspiration for this key chain. Nala is a long, leather tassel key chain that can be attached to a belt loop or purse with an attractive metal swivel snap hook. Small stardust beads to match the hardware are optional. It's the more feminine version of it's beefy brother, Malik. 
The Details...
Made with soft, lux Deerskin: Black, Chocolate, Mahogany, Beige, Mayonnaise, Turquoise, or Lipstick Red, Sapphire Blue.
Over 30 falls in each tassel
Each fall is trimmed and manipulated to bring out the character & personality of the leather
Some falls are embellished with optional stardust beads: Nickle, Gold, Antique Brass, or None
7/8" metal key ring; Nickel, Gold, or Antique Brass
Matching swivel snap hook 
Measurements:
1 3/16" long
1/4" opening
Corset style lacing
Measures approximately 11"+ including the 7/8" ring and not including the swivel snap hook
Artfully assembled ~ Beautifully crafted ~ Heirloom Quality
There can only be one Queen in the Queendom therefore no two Nala Flogger Key Chains will ever be alike.
Lux Leather...
Deerskin is very high quality and versatile leather. It can go from being wet to dry over and over again and it still will conform back to it's original condition. It is a very soft and supple leather yet deerskin's leather fibers make it abrasion resistant and give it high shear strength. It is also extremely comfy to wear in any temperature; it becomes cooler in warm weather and warmer in cold weather. Definitely a luxurious and fun leather to design with, craft with, and wear!!