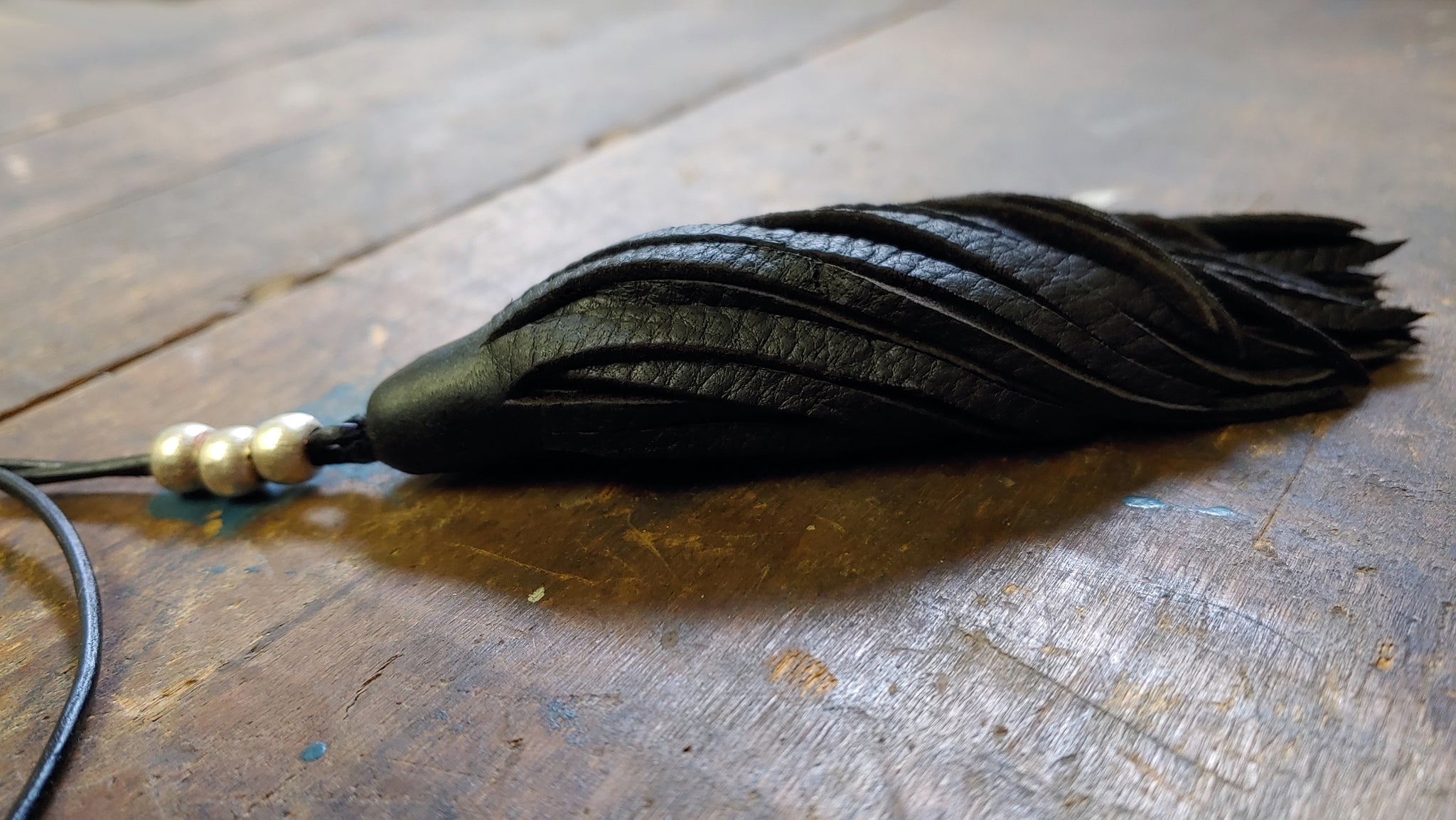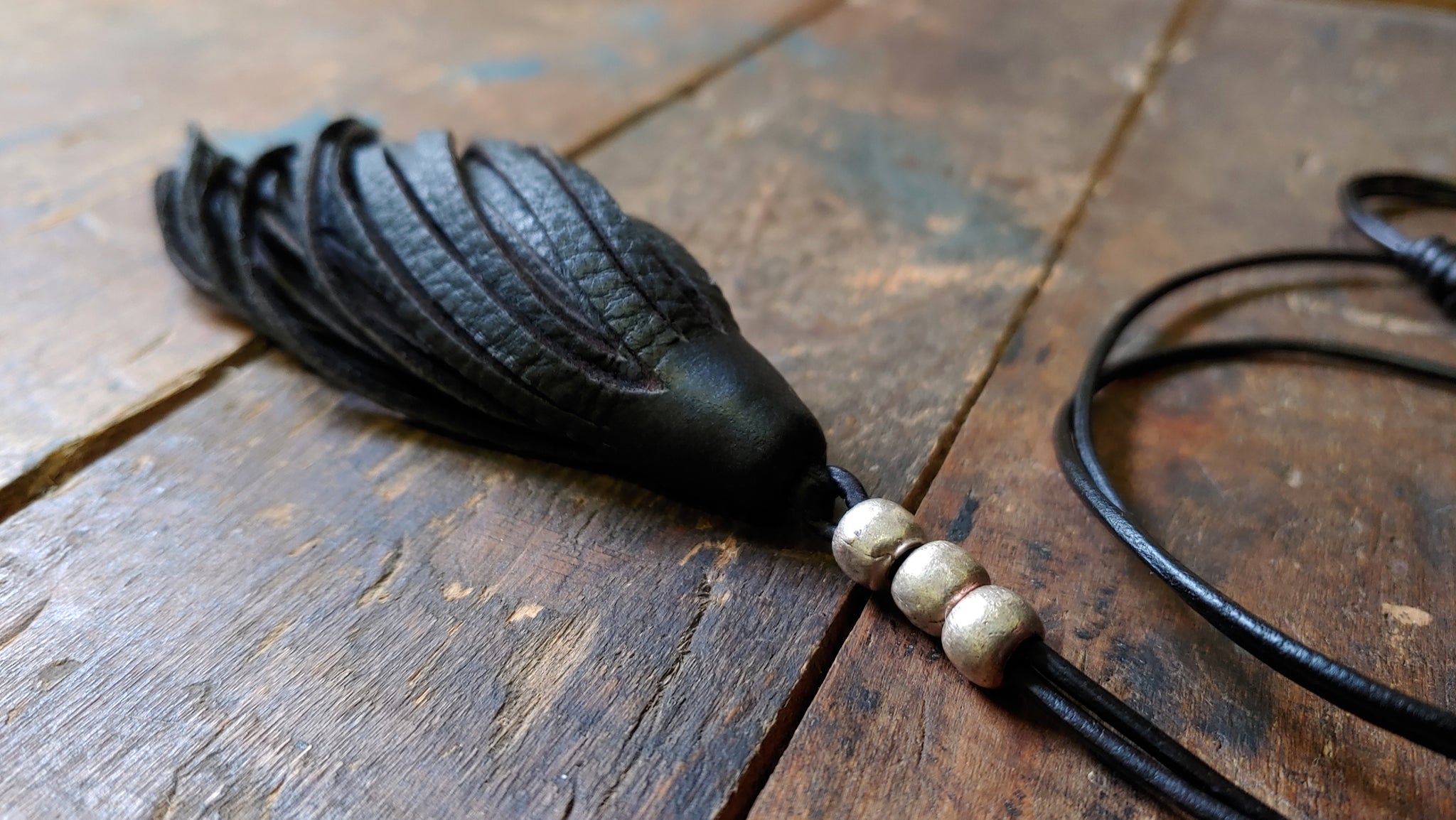 ◘ I M A N I ◘ [faith]
Little things possess great power and are capable of much. This leather necklace with just a single leather tassel pendant on it, is loaded with boho - tribal style whether worn solo or layered up. And this is no ordinary leather tassel. I developed the technique of making my leather tassels and have worked for years to perfect the art.
The Details...
One uniquely handcrafted leather tassel made from genuine ultra-soft deerskin leather. 
The fringe of the tassel is hand-cut and each fall (up towards 58 of them) in  trimmed, manipulated, twisted and pulled to bring out the character & personality of the leather.
Each tassel is formed by hand - a technique I developed and perfected
Each tassel measures approximately 4 - 5 inches long
Each tassel is strung on a 1.5 mm round leather cord for strength and style.
Each is embellished with handmade African beads: silver or gold.
Sliding leather knots makes this a versatile, multi-length and adjustable leather necklace ~ up to 36" not including tassel.
Available Color Tassels: Black, Chocolate, Mahogany, Mayonnaise, Chocolate/Mahogany, Chocolate/Black.
Available Leather Cord: Black, Antique Brown, Dark Brown, or Red Brown
Artfully assembled ~ Beautifully crafted ~ Heirloom Quality.
Matching Tassel Earrings:
Mini-Mini Kimani Tassel Earrings
Luxe Goat Suede Kimani Tassel Earrings
Lux Leather...
Deerskin is very high quality and versatile leather. It can go from being wet to dry over and over again and it still will conform back to it's original condition. It is a very soft and supple leather yet deerskin's leather fibers make it abrasion resistant and give it high shear strength. It is also extremely comfy to wear in any temperature; it becomes cooler in warm weather and warmer in cold weather. Definitely a luxurious and fun leather to design with, craft with, and wear!!