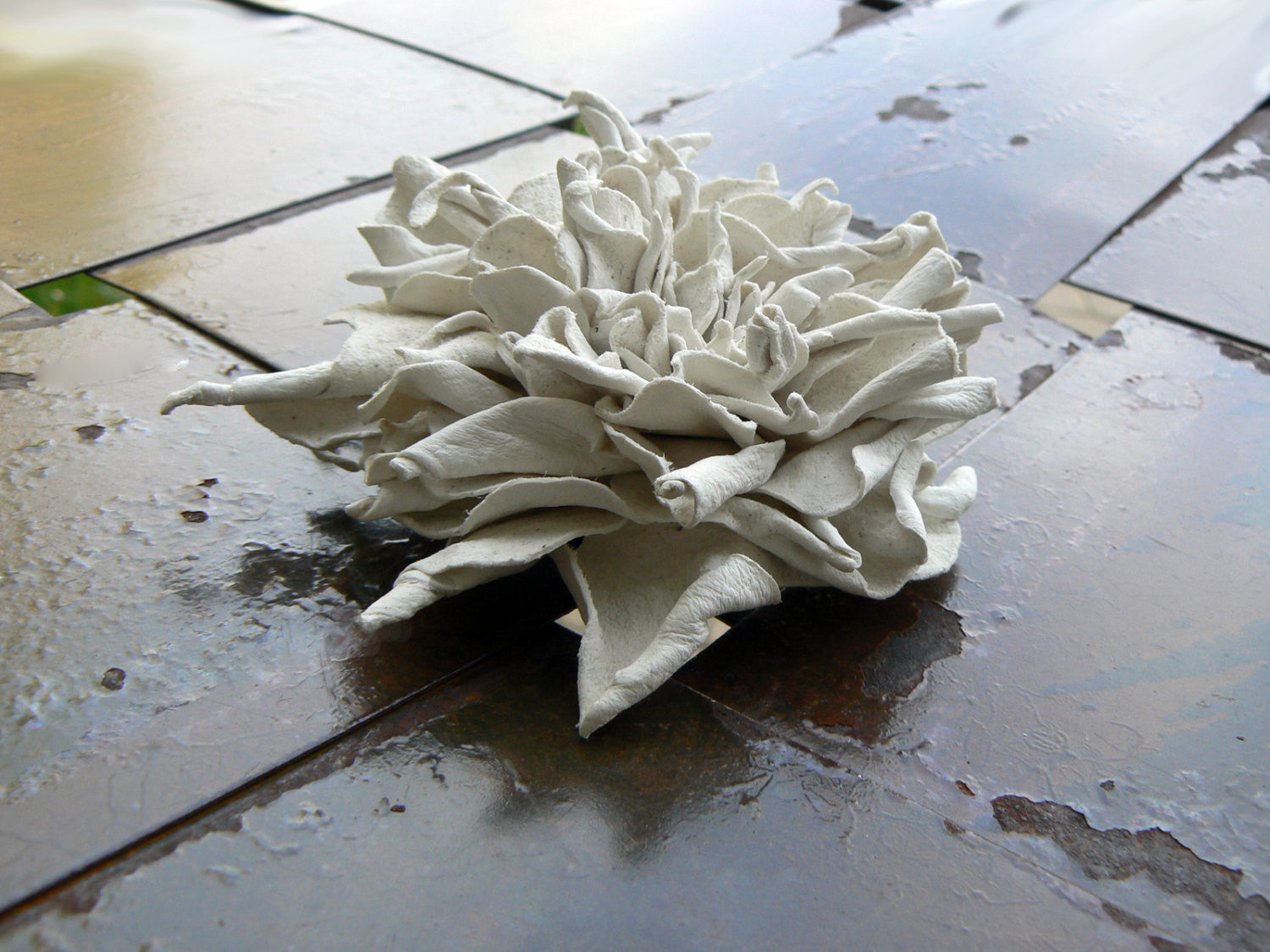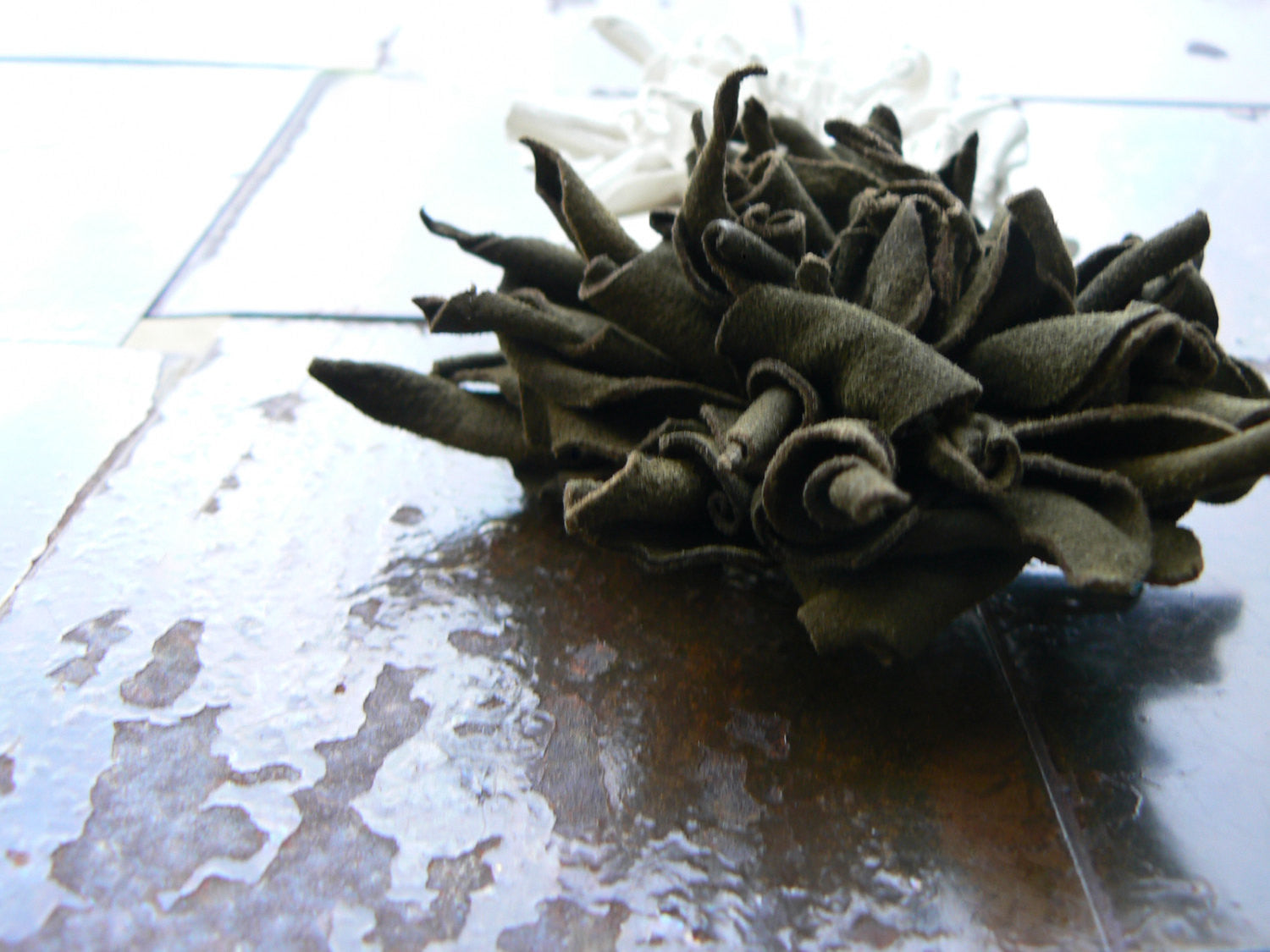 ◘ A B E B A ◘ [flower]
A leather flower is handmade from layers of hand cut and hand molded leather petals. Each layer serves as an illustration of the many layers of the human spirit and its evolution toward wholeness. The flower is mounted on pin and clip base and can be worn as both a hair or clothing adornment...and as a reminder to self to be, love. From start to finish, my Abeba flowers are truly a work of art and make unique wedding party and bridesmaid's gifts.
The Process...
The Details...
Hand cut from luxuriously soft, goat suede.
Each petal of each flower is cut by hand ~ free style ~ no pattern or template is used so, no two petals will ever be exactly alike.
Each is molded and formed by hand to replicate the delicate petals of a flower. Again, 

no two petals will ever be exactly alike.

Each is carefully and creatively assembled so no two flowers will ever be alike. 
Each flower measuring approximately 3.5" in diameter.
Each is attached to a metal base with alligator clip and pin - a hair accessory with versatility; clip or pin to your scarf, clothing, or wherever you want to add floral pop.
Available colors: Black, Chocolate, Moss, Burgundy, Purple, Jade, Denim, Thistle, Vanilla, White Slate.
Artfully assembled ~ Beautifully crafted ~ Heirloom Quality

Because of the nature of creating this product, and the detail and workmanship involved, no two flowers will ever be exactly alike
Should you like to purchase these beauties for your bridal party or event, please  email me to discuss your needs. Quantity discounts may apply.
Abeba Bobby Pins - as pictured in the last two photos.