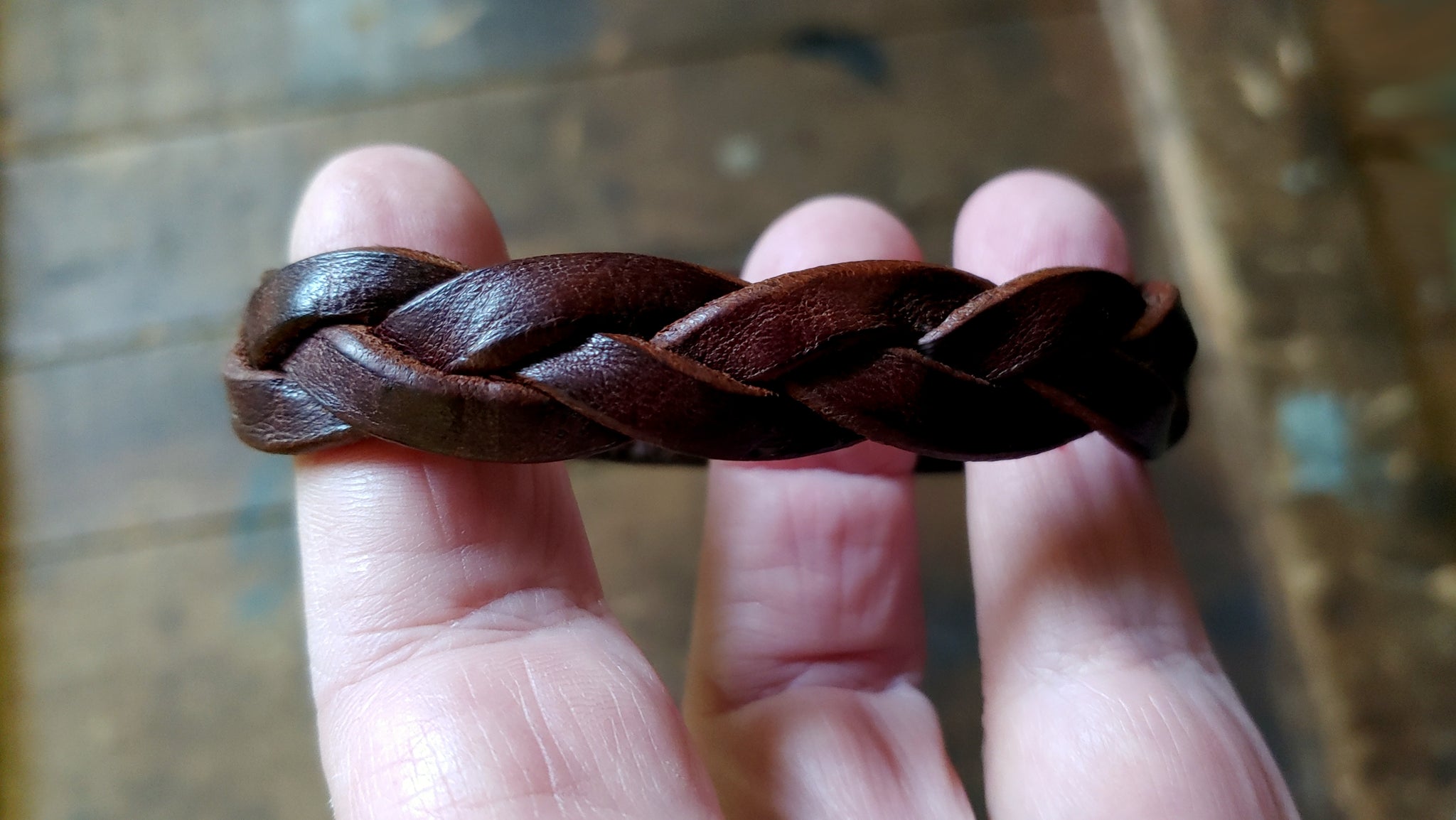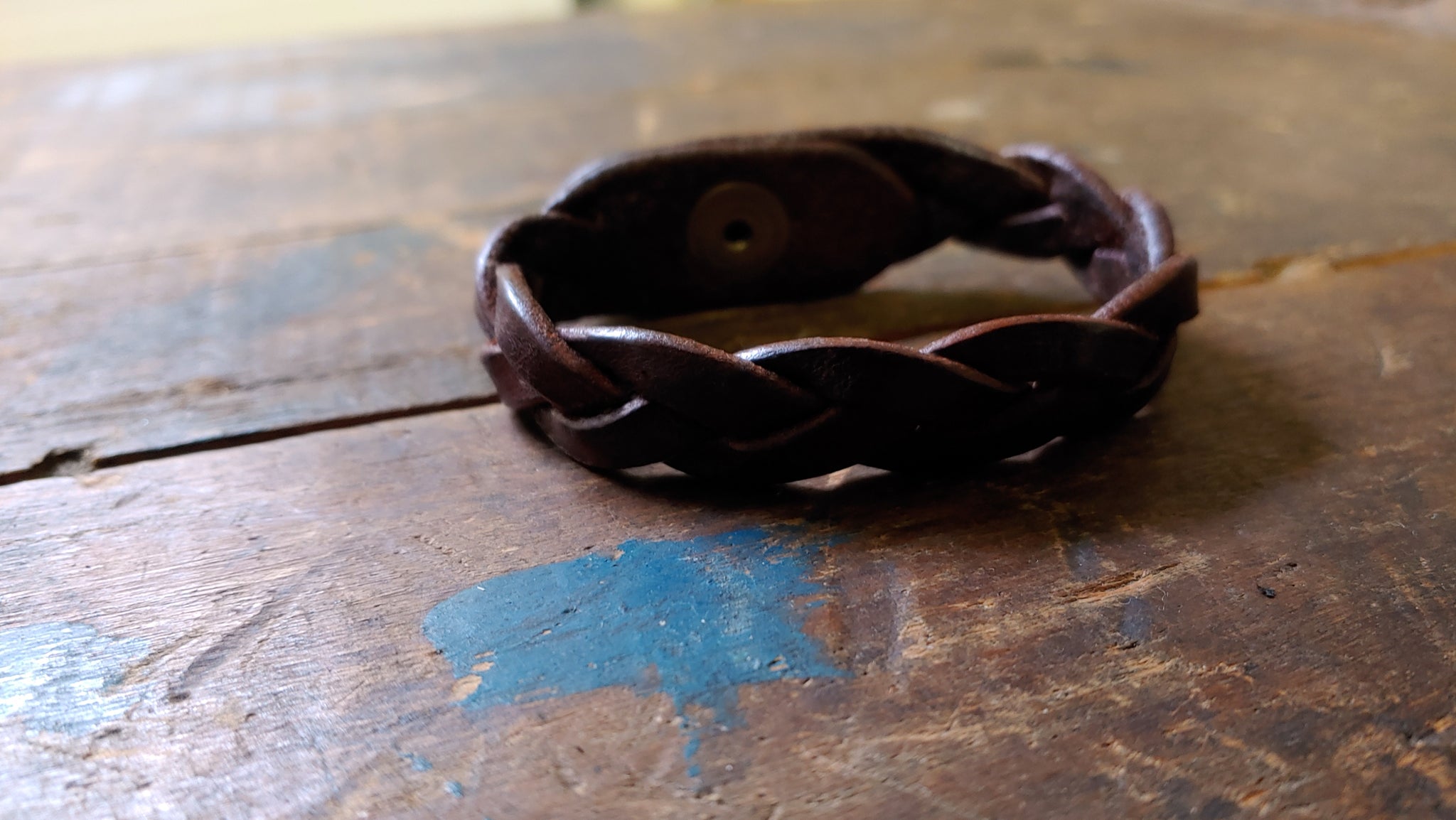 Bo Hand Braided Leather Mystery Bracelet - 6.5 WRIST SIZE - Trick Braid Bracelet, Cognac w/ Brass Snap
This Listing is for the bracelet pictured in the photographs and video. It's made to fit a 6.5 inch wrist and is ready to be shipped!

To purchase a BO Mystery Braid Bracelet made especially for you, in your size and choice of color, click here.
◘ B O ◘ [above]
This is the classic mystery braid bracelet taken to the next level with its lux Aztec Leather - a high quality latigo leather with a unique and beautiful grain and fine finish. The "mystery" of the braid is it's created from one connected and closed-end piece of leather.  Bo is handmade in New Hampshire. A durable snap closure keeps it secure on the wrist.

The Details...
Three strands mystery braid band, 3/4" wide.

Lux Aztec Latigo leather with most unique finish; durable and beautiful!

Perfect bracelet for stacking.

Available colors: Cognac, Black, and Chocolate.

Available in multiple wrist sizes.

Made to Order.

Artfully assembled ~ Beautifully crafted ~ Heirloom Quality