This video is a short and speedy clip of "the making" of my ABEBA Leather Flowers. What you don't see in this video is me hand cutting the petals for the flowers with a pair of sharp leather scissors, and the assembly of each to petal to form the flower. The entire process takes much longer than what I was able to capture here.
I incorporate my ABEBA Leather Flowers in a number of designs such as, my bookmarks, hair clips, clothing pins, headbands, and even on my KAMA Rings! Ariel...
---
I know what you're thinking. 'Really? How does one spill gasoline on their boots?'. I asked myself the very same question as I kicked myself in the butt with said boots. Here's the story.
I saved up some money to treat myself to a pair of Docs that I have been eyeing for some time. I purchased them for working at the shop which has concrete floors. Doc Martens are the only boots I have tried to date that keep my feet from throbbing by mid-day. And these particular Docs are fur lined which I desperately need during the LONG New...
---
One of the designs I am most proud of is my Amari Braided Leather Bracelet. It really is a simple design - no bells and whistles, or bling-bling. A sleek, sexy, hand-braided leather strap hand crafted from the softest leathers; deerskin. What sets this bracelet apart from just about everything I have seen, is its end cap construction. The end caps are beyond durable. Take a look at the video below.  
---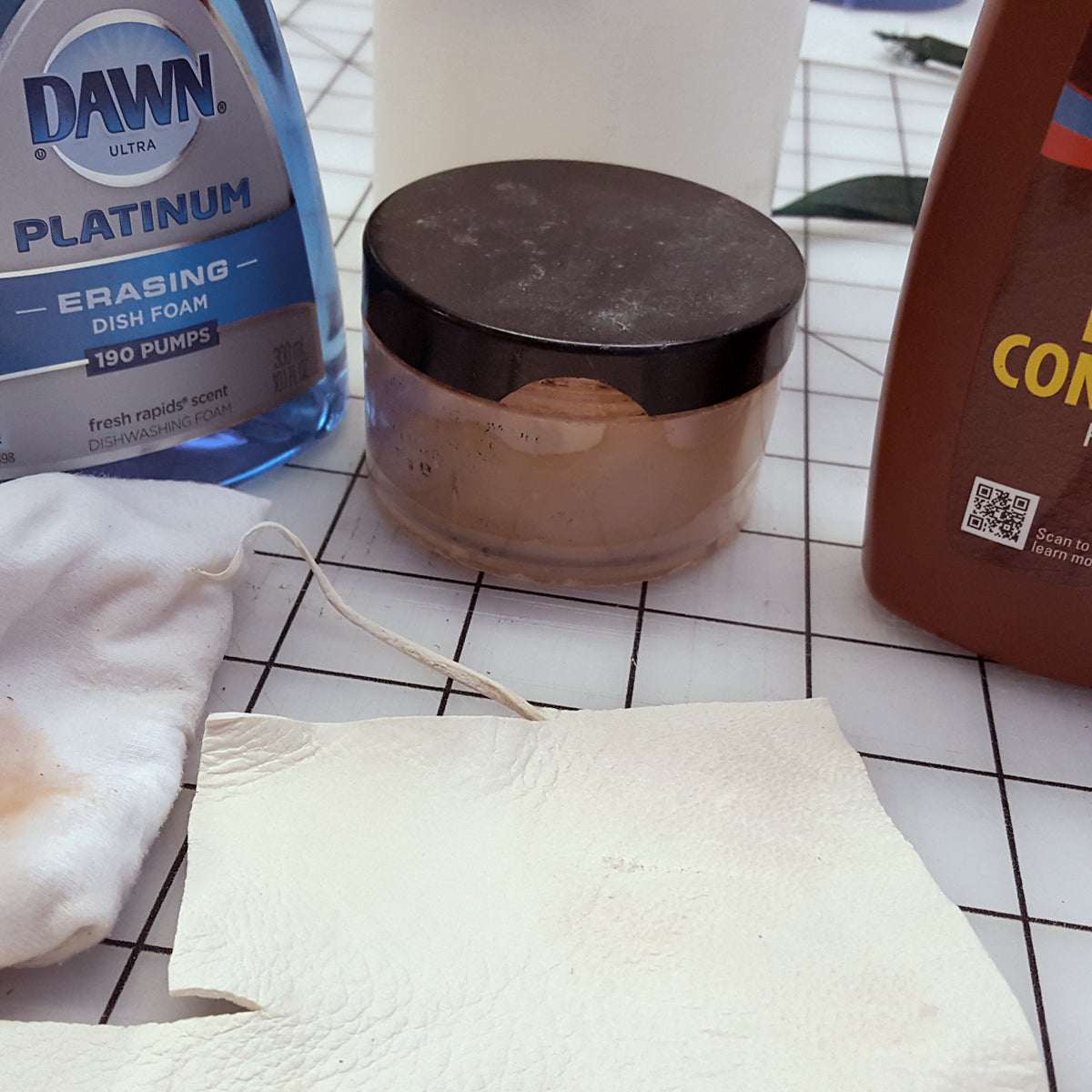 A customer of mine emailed me to ask if there was a way to remove makeup from her Kimani Deerskin Tassel Earrings. She sent me photos of them, each earring had a buildup of foundation and bronzer.
In this video, I test out a few options for removing the makeup from a piece of matching Mayonnaise color Deerskin Leather. Check it out to see which method worked the best!