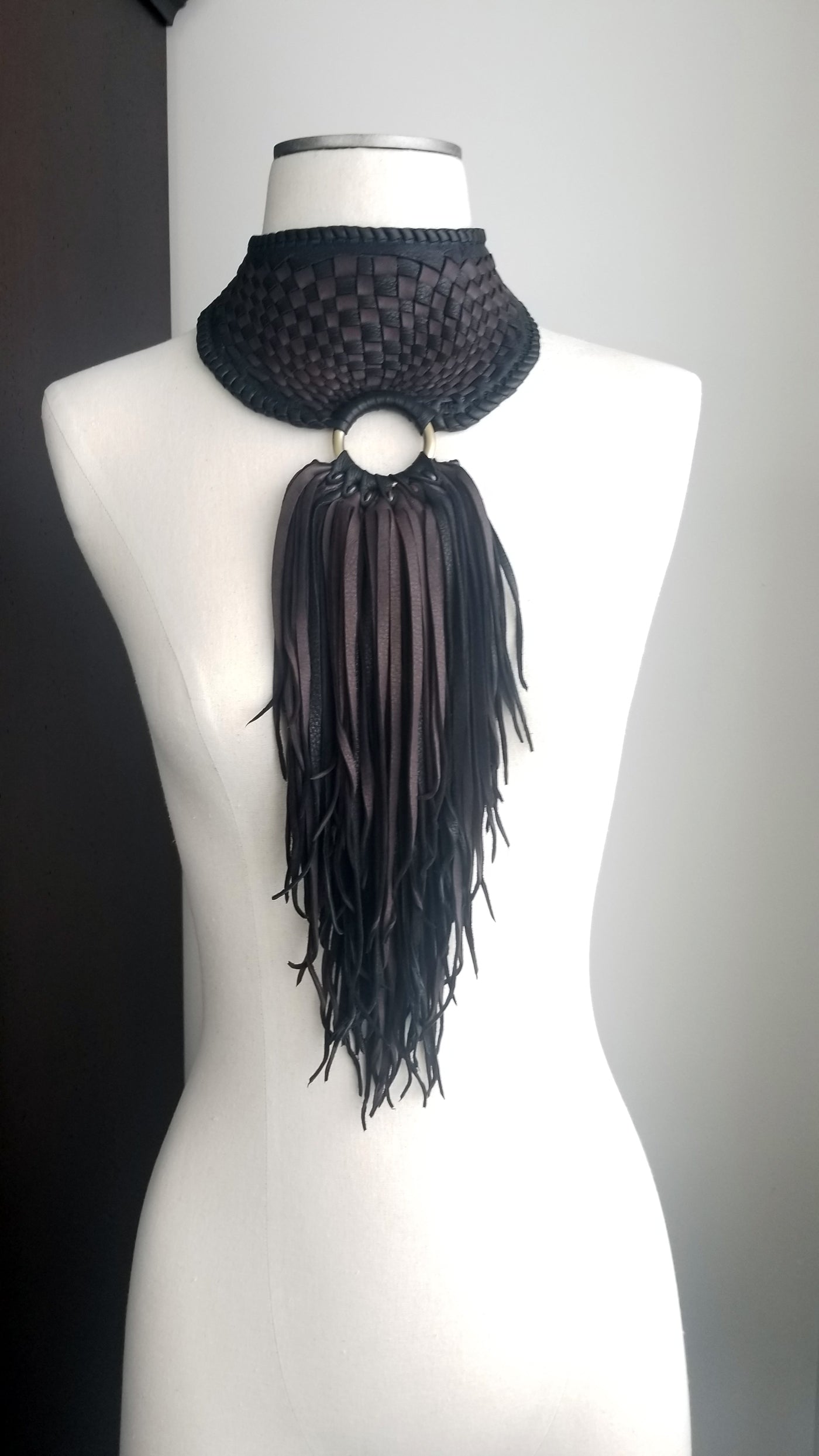 Hours and hours and hours and hours and hours. This is not your ordinary weave. The design is intricate & the execution is quite difficult. Each cut has to be precise otherwise it's a complete fail. Hand-lacing, 3 layers of fringe, 6-strand hand braided ties, tassels, African beads - this piece takes up to 20 hrs to complete.
◘ Z A N T A ◘ [beautiful]
A design inspired by the ceremonial neck-pieces of some of Africa's greatest tribal warriors.
Available in many colors and color...
---
Unscripted and you will be able to notice - for sure! But I had to  make a video tape of this trio, and I had to share in all its transparency...too cool not too!  And if you listen until the very end, you will hear a little Pharrell going on. That's my sister calling in. hahaha  I didn't even clip that out.