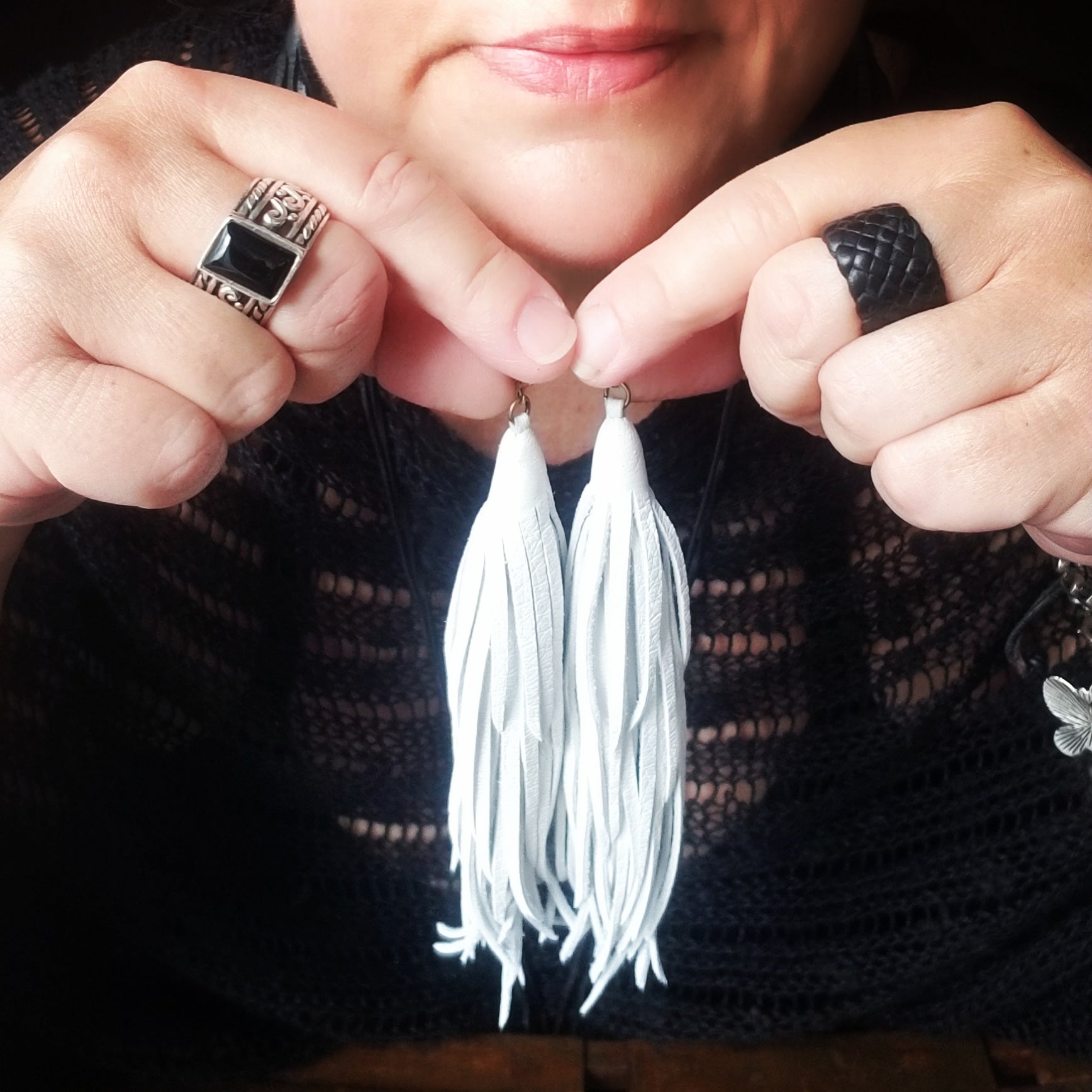 LESSON 1 ~ THE SPEC involves tassel making. I noticed a very tiny spec on the portion of the tassel near the loop. When I took a step back I noticed that I had missed something of greater importance  The life lesson I got out of this didn't come until a little later...
[more]
---
I noticed something the other day that I want to share. It's going to get a little deep so strap yourself in. lol
Recently, my story was featured in Boston Voyager Magazine as part of their Inspiring Stories Series. If you're unfamiliar, you can read that here. The photograph below is a printed version of my feature and is what triggered the connection I made and my "ah-uh" moment (continue to read below).
The above...
---
Is it possible to focus on the future while enjoying the present, at the same time you are regretting or longing for the past - and not remain stuck in one place?

I gained some insight about this while on my prayer walk today which I share in this video. I also talk about prime real estate and used my closet as an example. Prime real estate could be your heart, soul, body and even your mind. What thoughts do you allow to occupy that space?  What...