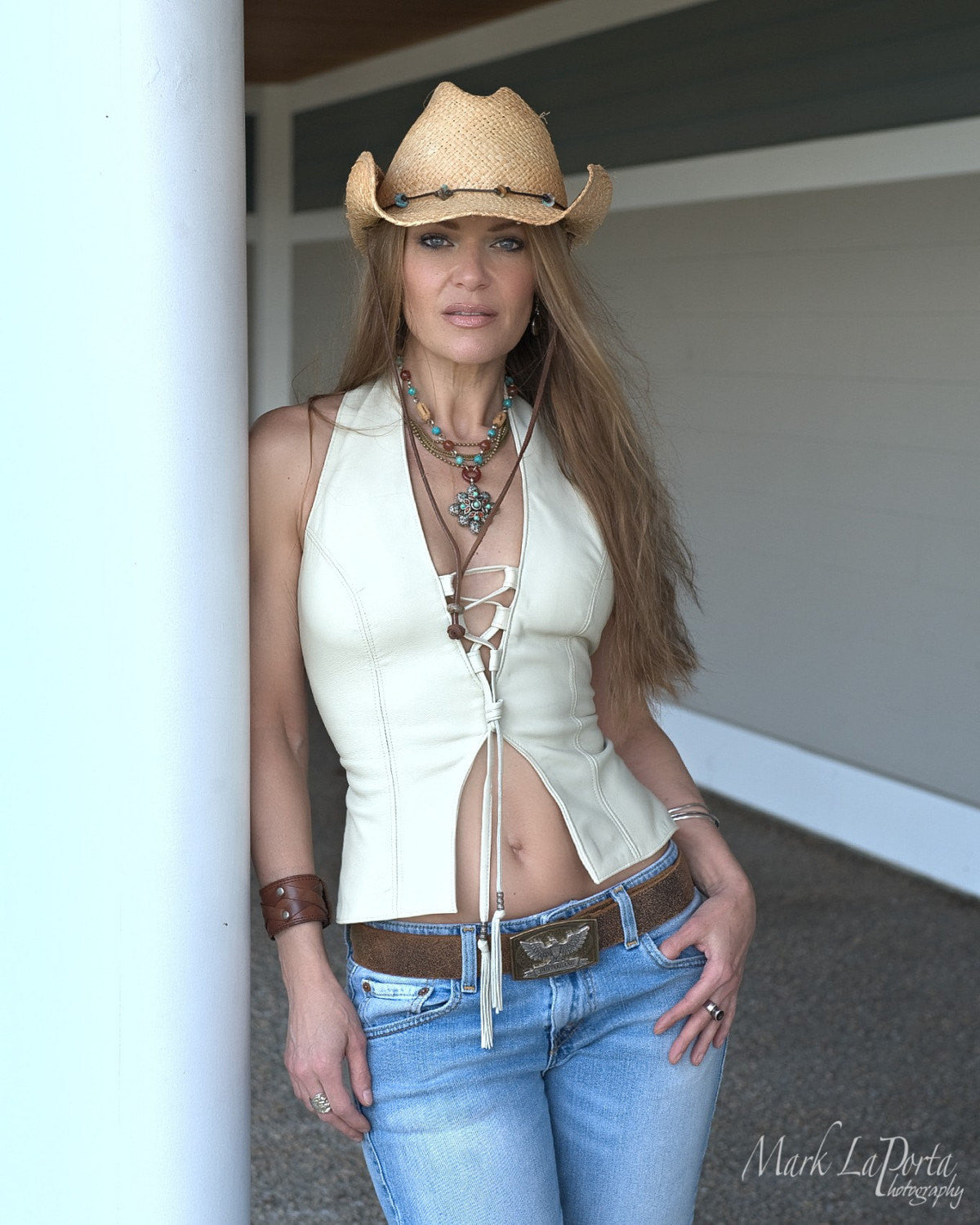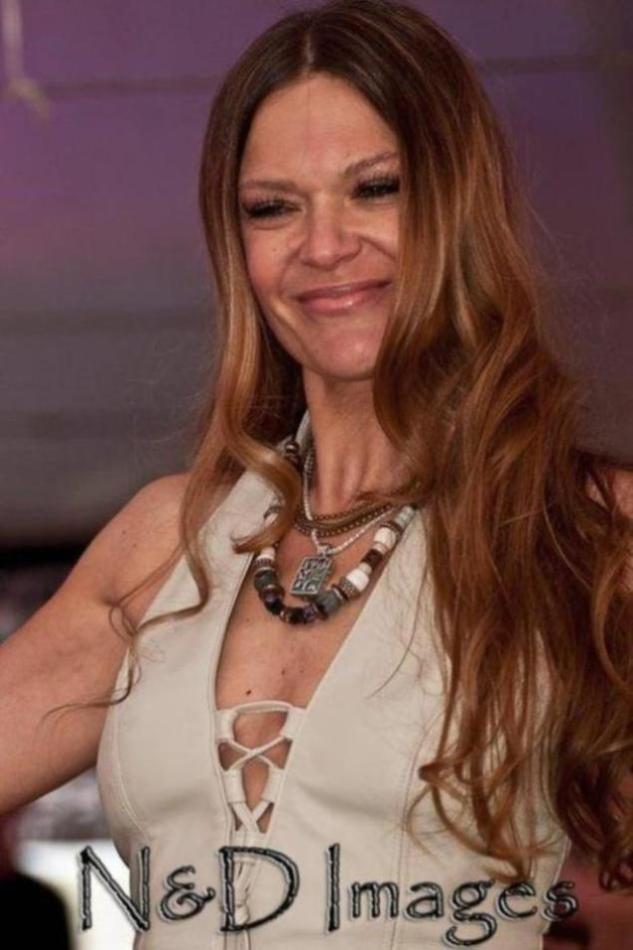 ◘ H E A V E N ◘ [utter perfection ]
This leather halter is one of my very first leather designs! It's a favorite of yours and mine! 
The Heaven LAMBSKIN Leather halter top was created to enhance and flatter the figure and make you feel extra beautiful and confident while wearing it. The drop "V" laced-up neckline is sensual and alluring. A bit of tummy is exposed but if you prefer not it can be closed up for you). The back of the Heaven is just as sensual as it laces behind the neck and across the back. All the leather tabs and leather cording are hand constructed with the same leather as the halter, and the cord ends are fringed and adorned with silver beads. I have worn this many times and can say, it's a "show stopper"!
The Details...
An original design and pattern making this halter quite unique.
Handmade to order - not mass produced.
Made with super-soft and luxurious lambskin leather in your choice of colors: Black, Baby Blue, Brown, Eggplant, White, and Beige.
Hand-constructed matching leather ties with base cording sewn in for extra durability and a perfect match.
Tie ends are fringed and adorned with silver beads for extra decoration.
Hand-constructed leather tabs on the front and back for durability and perfect match.
Available sizes:  X-Small, Small, Medium, Large, and X-Large.
Generous facings and unlined.
Artfully assembled ~ Beautifully crafted ~ Heirloom Quality
Lux Leather....
Lambskin Leather is known for its distinctive character; superior softness, beautiful colors, and rich look and feel. A garment made with Lambskin will have a more polished and sophisticated look compared to Deerskin which has a more textured surface and primitive look. Lambskin is also light in weight and easy to wear.