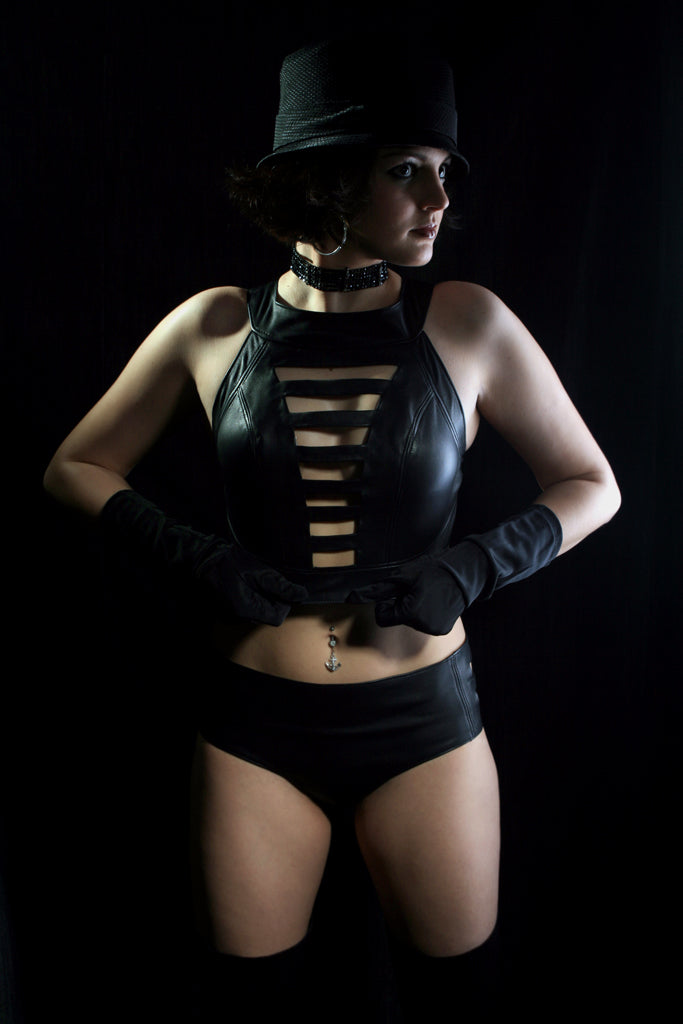 ◘ S E L E N A ◘ [moon goddess]
My Selena Leather Halter Top was created for the Goddess of the Moon & Stars to bring light into the darkest of the night.
This slightly seductive and sultry leather top has very unique detailing; cut out ladder style windows and tabbed lacing across the back. This leather halter pairs up perfectly with my Selena Booty Shorts (sold separately) - the outfit to wear for your Goth costume or Burning Man and Burlesque event.
Selena Booty Shorts sold separately.
The Details...
An original and unique design.
Handmade to order in my New Hampshire shop.
Top grade super-soft lambskin leather including the facings and the lacing back tabs.
7 rectangular, ladder-style windows that travel up the front from small to large.
Sexy lacing across the back with matching lambskin leather tabs and genuine leather lacing.
Available in Black, Brown, Eggplant, White, or Beige.
100% handmade to order allows for customization.
Available in Sizes X-Small, Small, Medium, Large, X-Large. For help taking accurate body measurements, how to measure.
For sizing, please refer to: Size Charts and International Conversion Tables.

Artfully assembled ~ Beautifully crafted ~ Heirloom Quality
Lux Leather...
Lambskin leather is known for its distinctive character; superior softness, beautiful colors, and rich look and feel.  A garment made with Lambskin will have a more polished and sophisticated look compared to Deerskin which has a more textured surface and primitive look.  Lambskin is also light in weight and easy to wear.