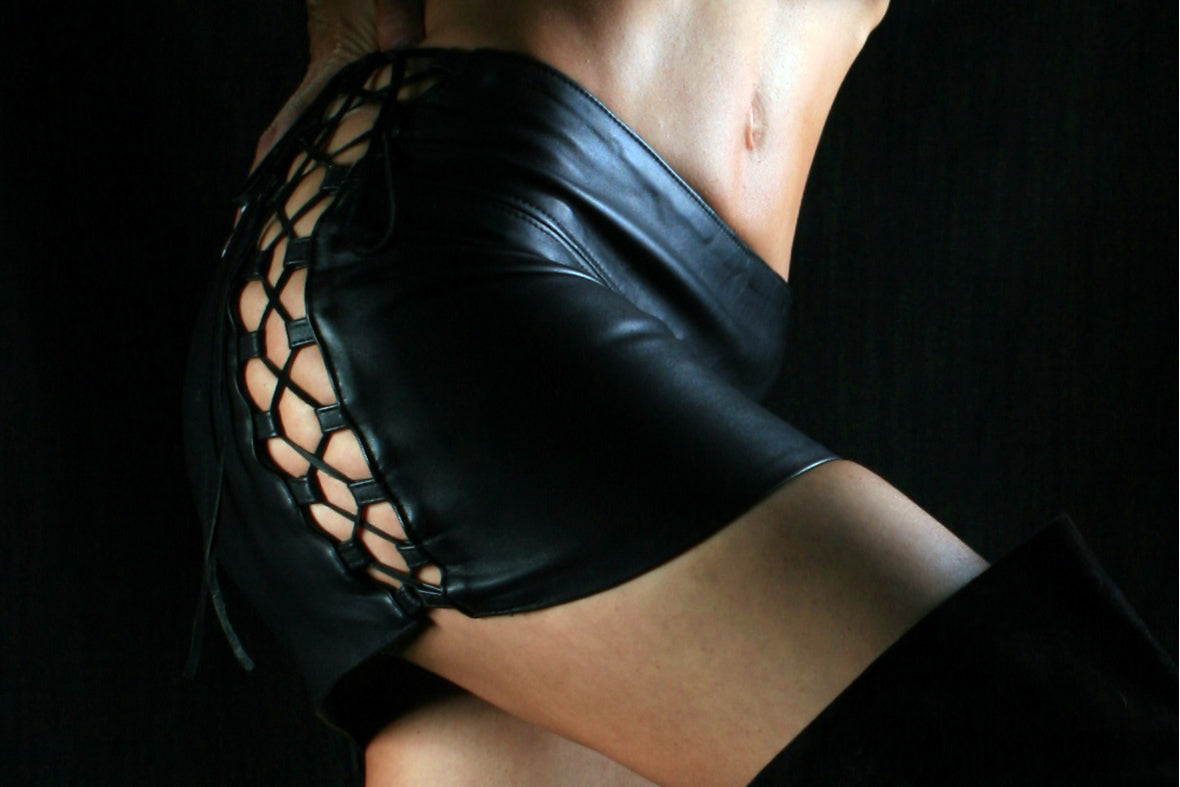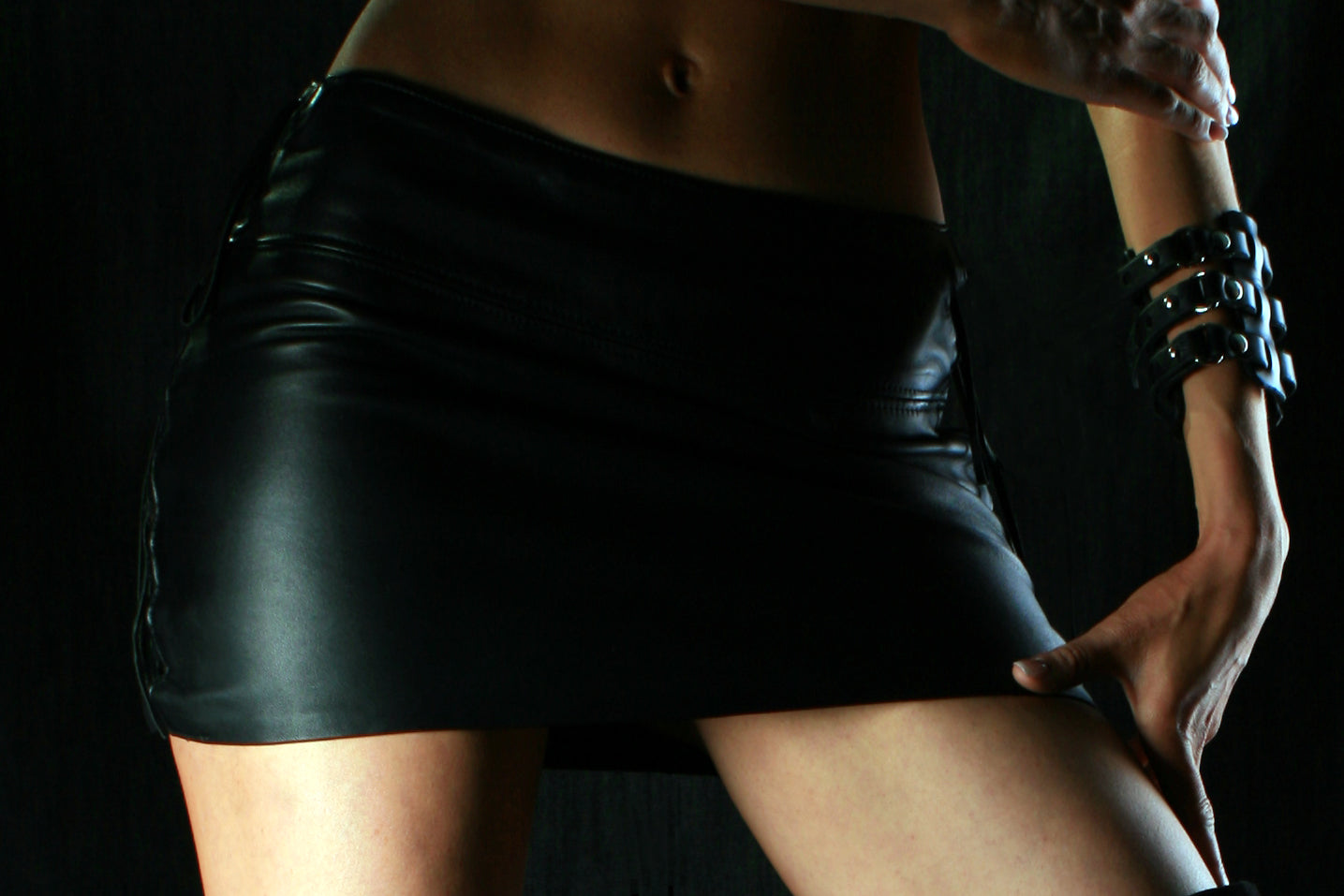 ◘ V I X E N ◘ [foxy]
This sultry leather skirt gets its sex appeal from the tiny bit of exposed skin along each leg, hip and thigh. Matching leather tabs and leather lacing from hip to hem, allows the wearer to decide how tight to cinch and how much skin to reveal. The Vixen sits lower on the waist with a front to back 3" yoke, and generous matching lambskin leather facings.
Handmade from genuine and top grade lambskin leather, my Vixen Skirt is available in different lengths from mini all the way to ankle - the perfect skirt to wear to festivals, fantasy, goth, and biker events, and for that not-so-typical wedding dress (I can make a top to match!).
The Details...
And original design and pattern
Handmade to order in my New Hampshire shop
Made from top-grade, genuine lambskin leather.
Matching lambskin leather tabs, and deerskin leather lacing.
Available in your choice of length; 12", 18", 24" and 30".
Available in Black, Brown, Eggplant, White, or Beige.
100% handmade to order allows for customization.
Available in Sizes X-Small, Small, Medium, Large, X-Large. For help taking accurate body measurements, how to measure.
For sizing, please refer to: Size Charts and International Conversion Tables.

Artfully assembled ~ Beautifully crafted ~ Heirloom Quality
Lux Leather...
Lambskin leather is known for its distinctive character; superior softness, beautiful colors, and rich look and feel.  A garment made with Lambskin will have a more polished and sophisticated look compared to Deerskin which has a more textured surface and primitive look.  Lambskin is also light in weight and easy to wear.