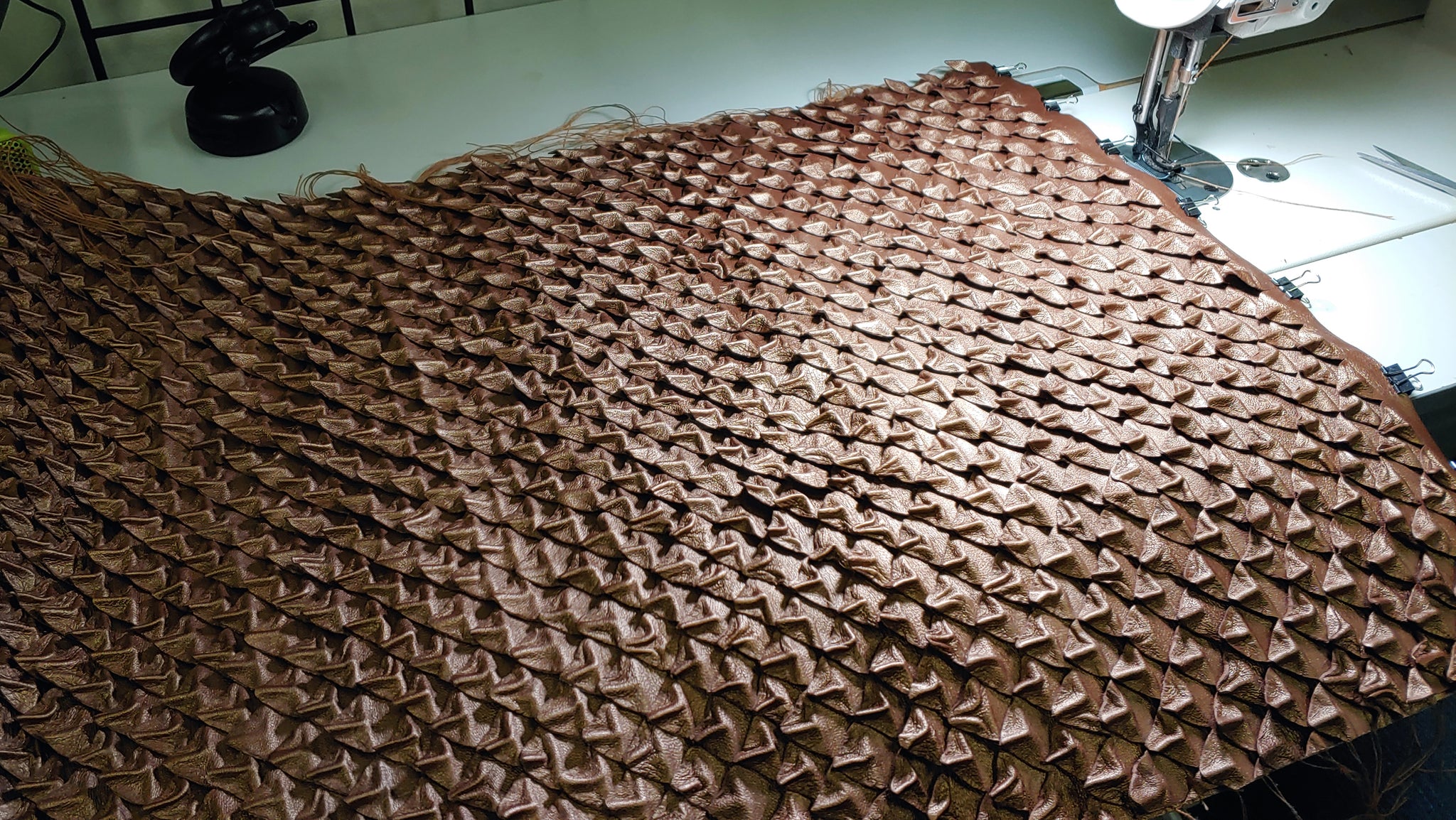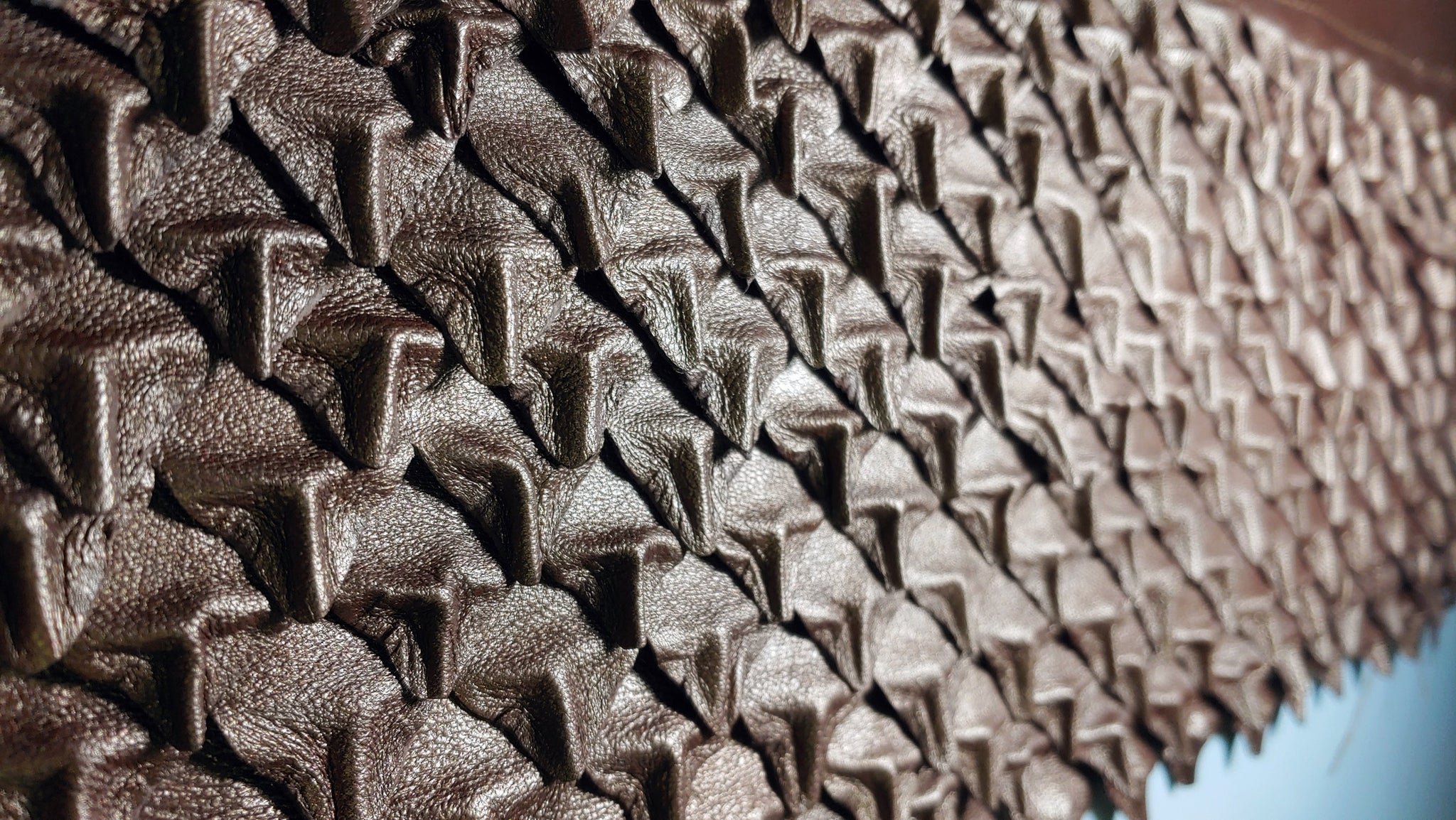 Leather Dragon Scales Pieces for DYI Craft Projects, Larp Cosplay Costume Making, Medieval Rune Crystal Coin Bag, Dungeons & Dragons Fantasy
◘ D R A A K • S C A L E S ◘ [dragon scales]
I am now making my Dragon Scales for your DYI projects and costumes! My Dragon Scales made their television debut on the show, LEGACIES in episode 8, "Long Time No See", and in a few episodes after that. Costume Designer, Ann Walters was the mastermind behind this costume.

My Dragon Scales are 3-Dimensional - they are not tooled or stamped leather - and are unique. The make for the perfect custom accent to incorporate into your Larp and Cosplay Costumes, Medieval Rune and Crystal Coin Bags, or anywhere else where you would like to add a little bit of Dungeons & Dragons flare. Check out this quick video to see part of the process and some examples...




My Dragon Scales are made entirely of genuine lux lambskin leather in a pearlized or flat finish. I hand cut strips of leather, then hand punch each scale one at a time before it is molded and formed to give them their three dimensional affect. Each scaled strip is machine sewed onto a matching lambskin leather base. 

My dragon scale pieces are available in a selection of sizes to accommodate your project needs. I'm also happy to customize the sizing for you, or *work with your pattern pieces. Check out this video to see how my Dragon Scales were used in a costume for the television show, "Legacies"...
 *There may be a fee for customizing sizes. Please contact me prior to placing your order. 
The Details...
Handmade with super lux, top grade, lambskin leather.

Hand-Cut and Hand-Molded and Formed Dragon Scales.

Industrial Machine sewn construction.

Your choice of colors; Black, Brown, Eggplant, White, Powder Blue, Pink Pearl, Midnight Pearl, Gunmetal Pearl, Bronze Pearl.

Available in the following sizes; 8"w x 12"d, 16"w x 6"d, 16"w x 12"d, 16"w x 24"d. Please contact me for custom sizing.

Ships Priority Mail, Insured.

Production time: 6 - 10 days.
Lux Leather...
Lambskin leather is known for its distinctive character; superior softness, beautiful colors, and rich look and feel. A garment made with Lambskin will have a more polished and sophisticated look compared to Deerskin which has a more textured surface and primitive look. Lambskin is also light in weight and easy to wear.