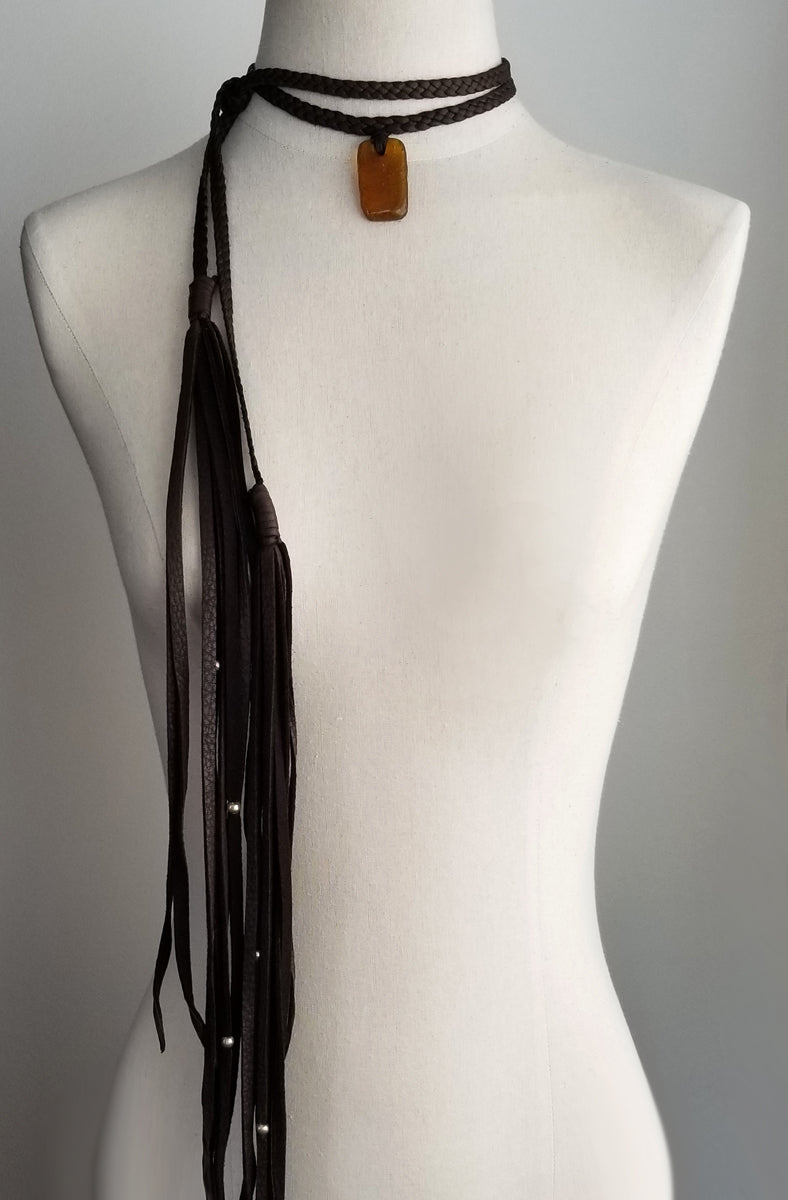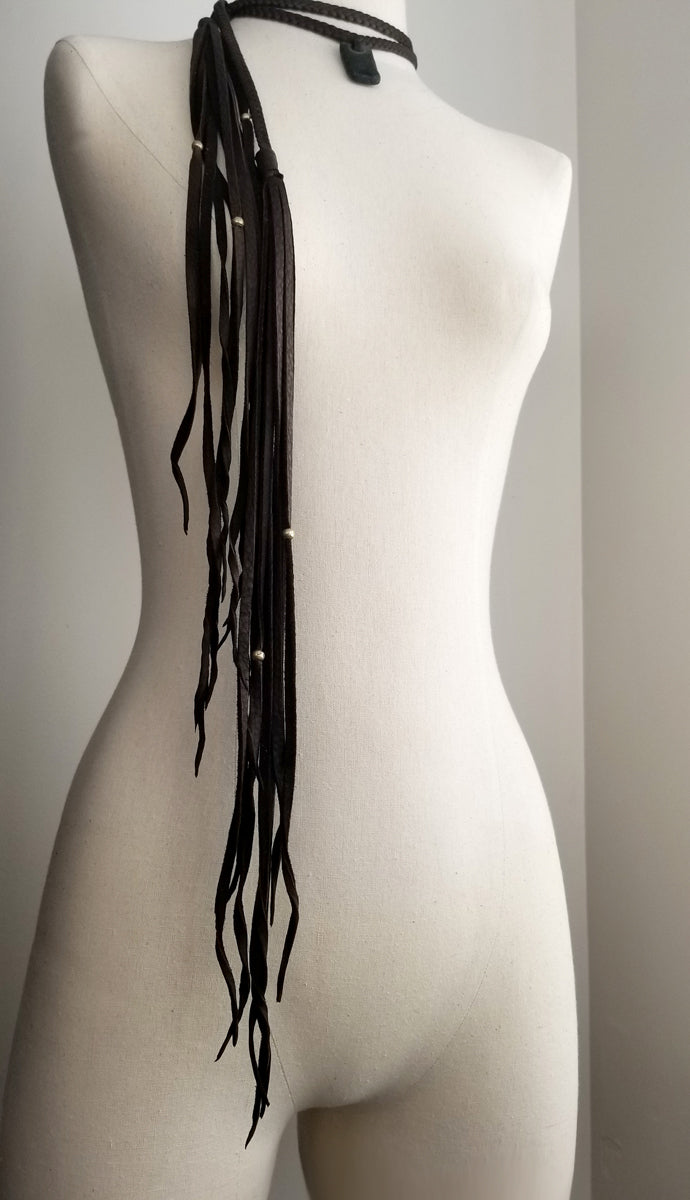 ◘ Z I R I ◘ [moonshine]
African recycled glass pendants with their speckled hues of earthy colors make each pendant unique from the other, just like the hands of the artisans who created them. Ziri is a choker style braided leather necklace that embodies this same tribal spirit. Each necklace is made by hand and has its own unique personality.
The Details...
Very unique handmade African recycled glass pendants in gorgeous light reflecting hues of color: Charcoal, Ice, Amber, Purple, Moss, Camouflage, Rootbeer, Tortoise, Chocolate, Deep Mali, Turquoise.
Luxury deerskin leather is hand-cut from the full length of the highest quality hides then hand-braided to form long ties for adjustablity and versatility. The finished cord length (excluding the fringe tassels ends) is approximately 36" to 48" +/- depending upon the size of the hide. 
The ends of the braided ties are adorned with long flowing layers of hand-cut fringe tassels which are trimmed to a point, manipulated and fluffed to reveal the character and personality of the leather.
The fringed tassels are embellished with silver handmade African beads.
Available leather colors: Black, Chocolate, Mahogany, Lipstick Red, Sapphire Blue. 
Your choice of 10 shades of glass pendants.
Each pendant measures approximately 1.5" w. x 1.875" l. (because they are handmade, sizes will differ slightly)
One size ~ it can tie at any length you like; choker style or longer - a very versatile necklace.
Artfully assembled ~ Beautifully crafted ~ Heirloom Quality
Lux Leather...
Deerskin is very high quality and versatile leather. It can go from being wet to dry over and over again and it still will conform back to it's original condition. It is a very soft and supple leather yet deerskin's leather fibers make it abrasion resistant and give it high shear strength. It is also extremely comfy to wear in any temperature; it becomes cooler in warm weather and warmer in cold weather. Definitely a luxurious and fun leather to design with, craft with, and wear!!