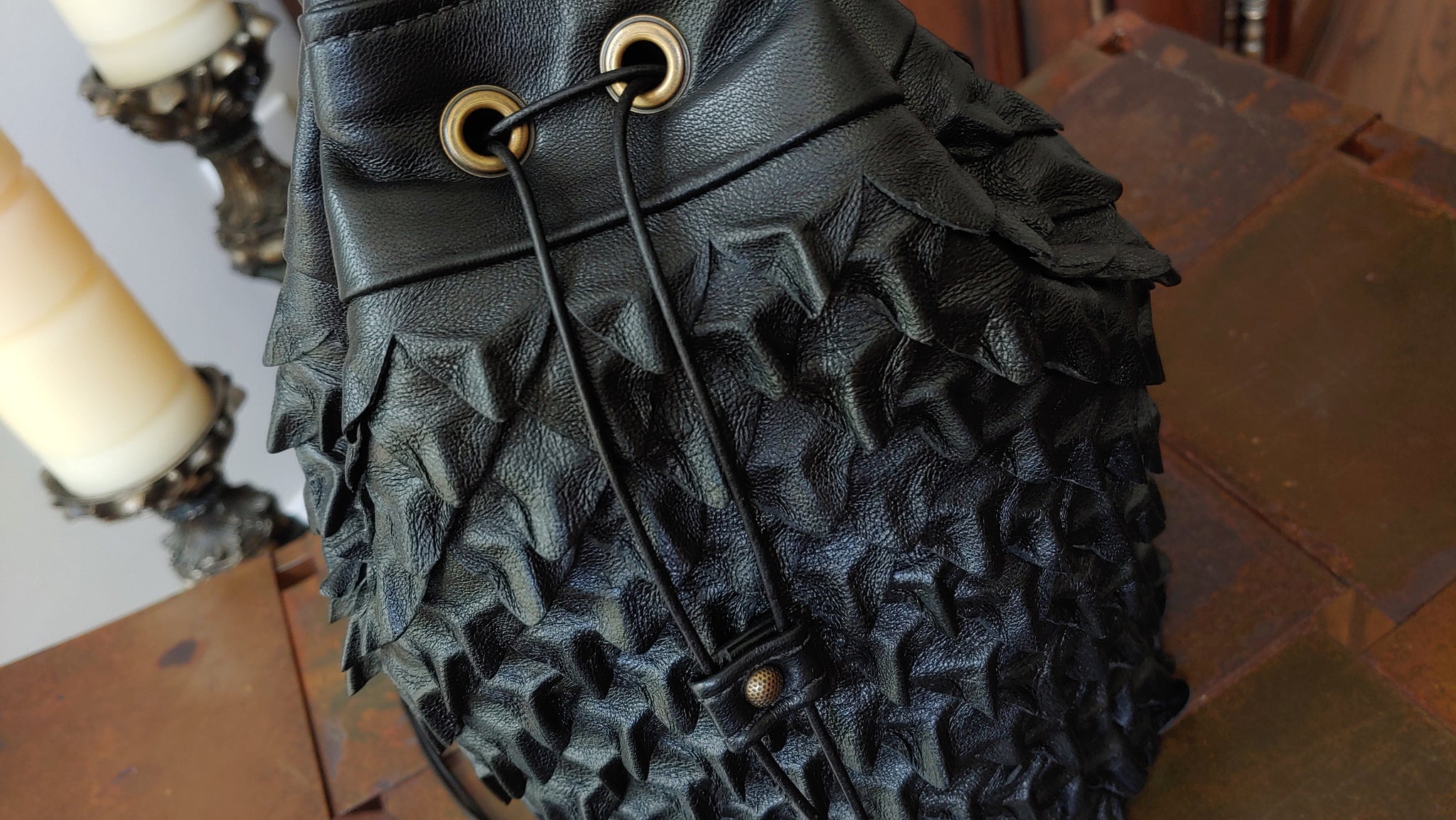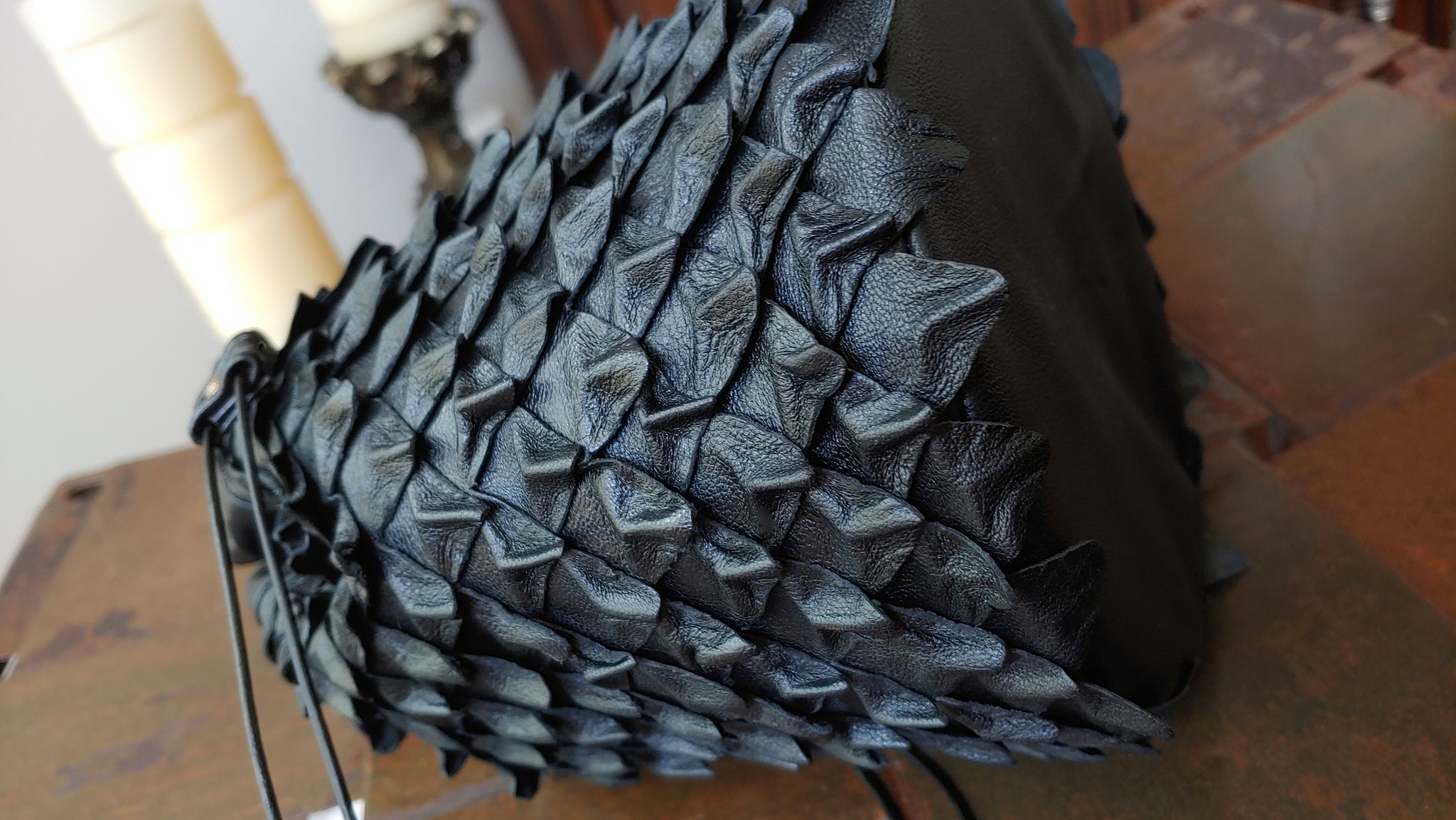 ◘ D R A A K • S A K ◘ [dragon bag]
My Dragon Scales Lambskin Leather Dice Bags began from a customer request for a dragon scales guitar strap. We loved the dragon scales so much that we brought the technique to lambskin leather dice bags. The process of making the dragon scales is quite intensive and each bag takes hours to create. Because of the intricacy involved, no two dragon scales and or bags, will ever be exactly alike. I created a video of the process...


My Dragon Scales Dice bags are made entirely of genuine lux lambskin leather. I hand cut strips of leather then hand punch each scale one at a time before it is molded and formed for a three dimensional effect. Each scaled strip is machine sewed onto a matching lambskin leather base, then sewn to make the bag. The bag has a round bottom, is free standing, and is fully lined with pig skin for added stability and longevity. Metal grommets and matching leather cord with handmade matching cord keeper secures the bags contents. 

My Dragon Scales Dice bags have many uses including Medieval Rune bag, jewelry or crystal coin bag, Dungeons & Dragons, games, fantasy, role playing and Larp.
The Details...
Approximately 7" tall, and 6" in diameter, plenty of room to carry your favorite items and keepsakes. 

Handmade with super lux, top grade, lambskin leather. 

Your choice of colors; Black, Brown, Eggplant, White, Powder Blue, Pink Pearl, Midnight Pearl, Gunmetal Pearl, Bronze Pearl.

Fully lined with black genuine pig skin leather offers added protection to the bags contents.

Hand-Cut and Hand-Molded and Formed Dragon Scales made from matching lambskin leather.

Machine sewn construction.

Metal Grommets in your choice of Antique Brass or Antique Silver.

Matching Handmade Cord Keeper with matching metal rivet.

Genuine 2 mm Round Leather Cord drawstring to match. 

Artfully assembled ~ Beautifully crafted ~ Heirloom Quality
Lux Leather...
Lambskin leather is known for its distinctive character; superior softness, beautiful colors, and rich look and feel. A garment made with Lambskin will have a more polished and sophisticated look compared to Deerskin which has a more textured surface and primitive look. Lambskin is also light in weight and easy to wear.