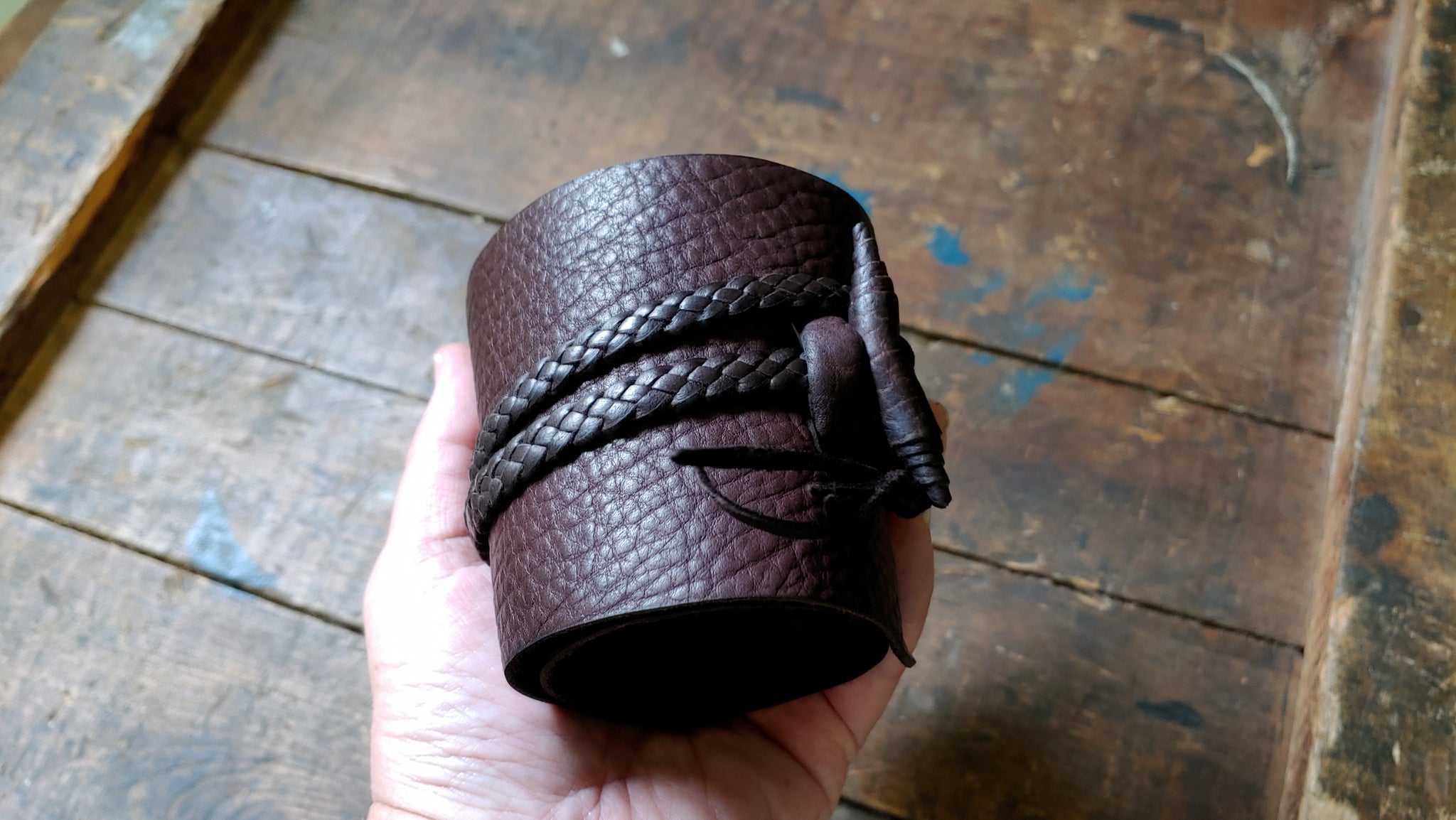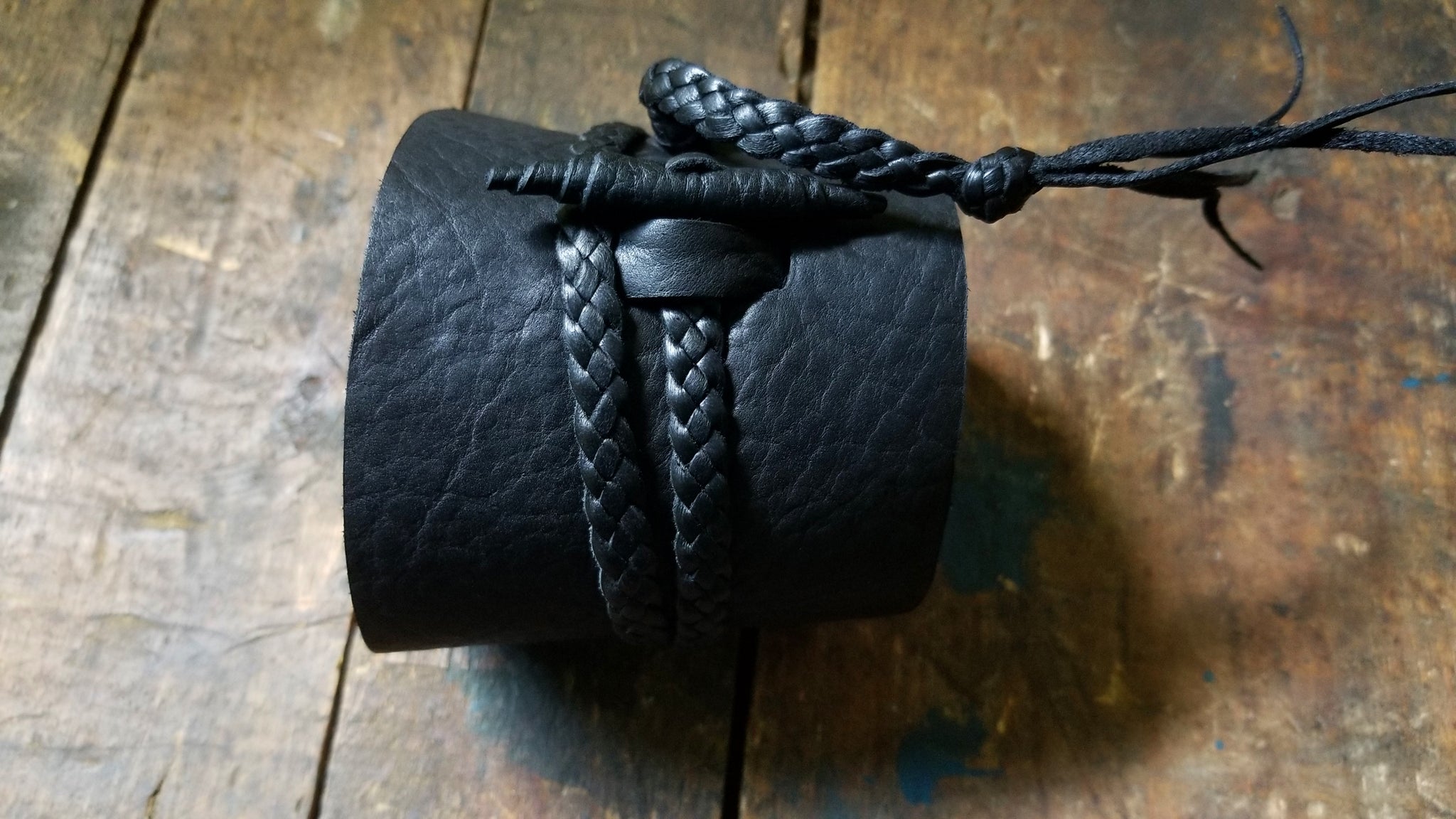 ◘ B U S A J J A ◘ [manliness, strength]
He asked for a Jason Momoa style leather cuff; wild and messy, primal and adventurous. A cuff that wraps around the wrist and ties. He wanted it to be organic looking, simple in design and made with a crinkled leather.  
So...
I imagined what it would be like to be a leather worker with access to only two tools; a blade and fire. I designed a leather cuff that uses no metal or machine made hardware. The button is handmade from the grain portion of a Tucson Bison hide; cut, skived, dampened, glued, and rolled. The leather laces are hand-cut from a deerskin leather hide then braided together to make long leather ties. The edges of the cuff are burnt using the flame from a candle. The design I created is original, and the process I would say is unique.
The Details...
3" wide leather band hand-cut from 3-4 ounce Genuine Bison Leather.
1 - long hand-cut and hand-braided deerskin leather tie wraps twice around teh wrist. Available in All Black, All Chocolate, or Black & Chocolate Combo.
1 - handmade Tucson Bison leather button.
Flame burnt edging.
Available in wrist sizes from 5.5" up to 10.5". 

Custom sizing is available. There may be a fee for this service. Please contact me prior to ordering for more information.

Available Cuff colors; Black and Chocolate.
Available Tie colors; All Black, All Chocolate, or Black & Chocolate Combo.
Original design inspired by a special request.
Artfully assembled ~ Beautifully crafted ~ Heirloom Quality
Lux Leather...
Bison leather is a work of art with its very unique appearance and soft subtle feel. Because the skins are not stretched during the tanning process, Bison leather is strong and durable ~ 40% percent stronger than cow leather. In addition, it is resistant to tearing, stretching, ripping and water as well as penetration by dust and dirt. Bison leather when cared for properly, will last for decades.