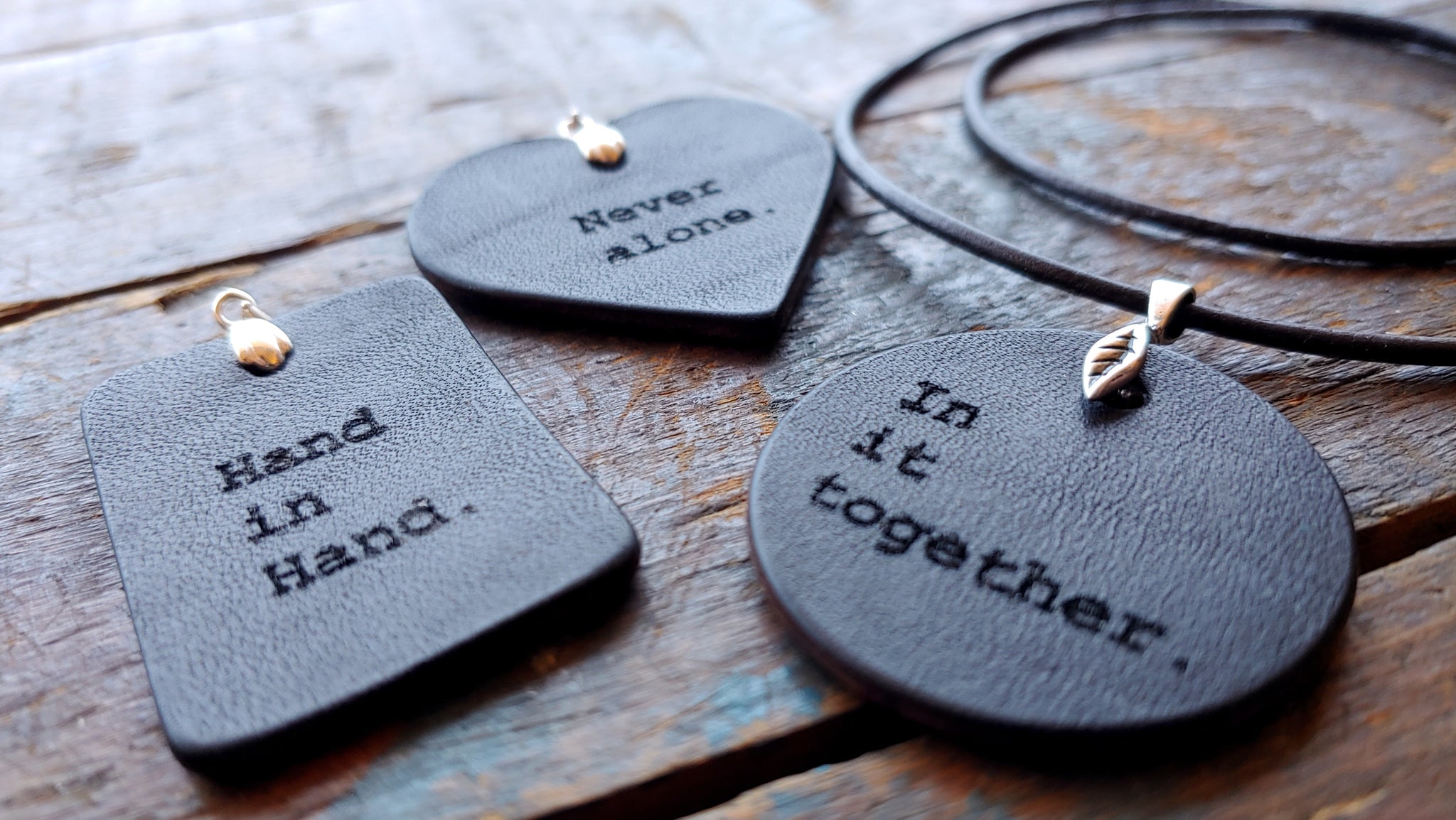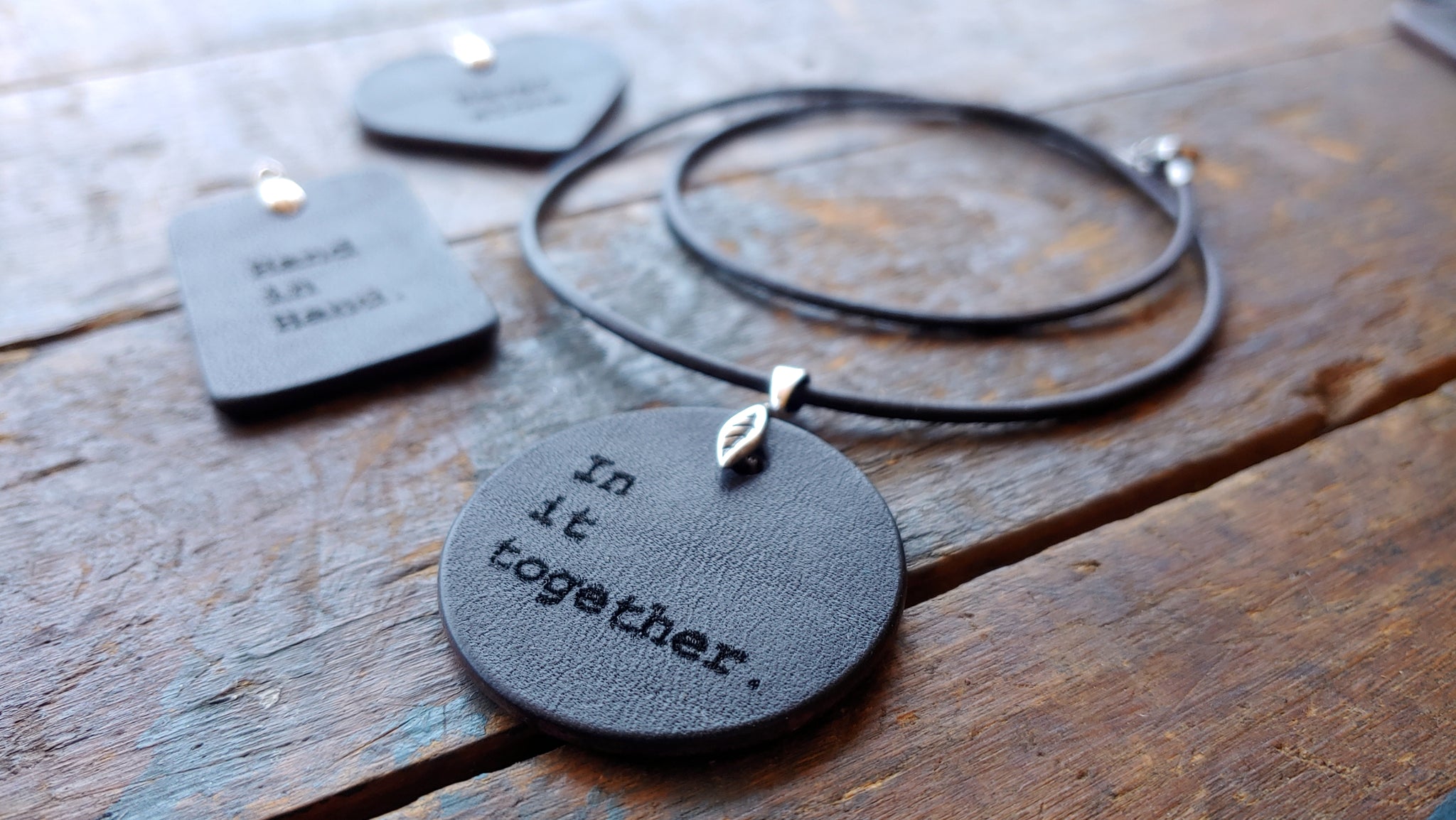 ◘ C O M P A S S I O N ◘
[To recognize the suffering of others and then take action to help. Compassion embodies a tangible expression of love for those who are suffering.]
A little bit of compassion can turn despair into hope. When we feel seen, valued, and cared for, the challenges before us become more manageable. When we feel loved and supported, we gain strength to overcome. One relationship, one moment, one word has the power to change lives.

The Compassion Collection is a line of customizable leather bracelets and necklaces that are engraved with interchangeable messages of support. These messages of compassion can be worn daily as a reminder that we are loved and cared for, and never forgotten. The Compassion Collection makes the perfect gift, for a friend or for self, and is better than gifting flowers because it's a gift that is lasting. ♥
Join us in our mission ~ in spreading words of compassion around the world so more will be reminded that they are not alone, and together, we will persevere and overcome.
The Details...
An original design.

Hand punched Latigo Leather Tags with edges that are sanded and burnished smooth and dyed to match.

Available Tag Messaging: "In it Together", "Never Alone", and "Hand in Hand", and "Custom Message" (Up to 3 words/lines - please record in the notes section during the checkout process).

Available Tag Shape: Circle, Rectangle, or Heart

Available Leather Cord and Tag colors: Brown or Black.

Strung by hand on a 2 mm round Genuine Leather Cord.


Sterling Silver Bail ~ a small leaf with etched and oxidized details.

Sterling Silver Endcaps and Lobster Clasp. 

Neck Length: 18" (I can tweak this measurement slightly bigger or smaller).

Artfully assembled ~ Beautifully crafted ~ Heirloom Quality.