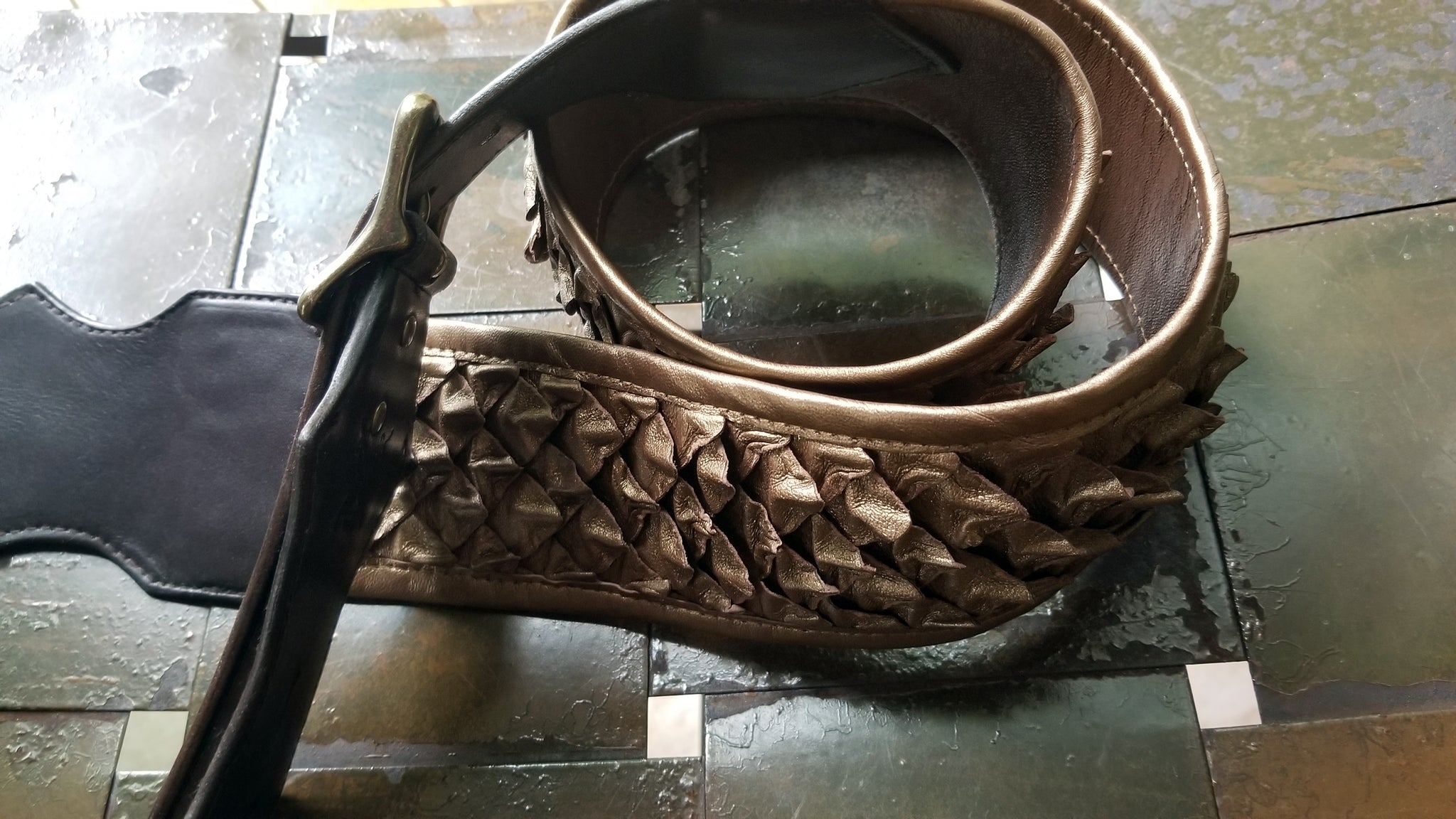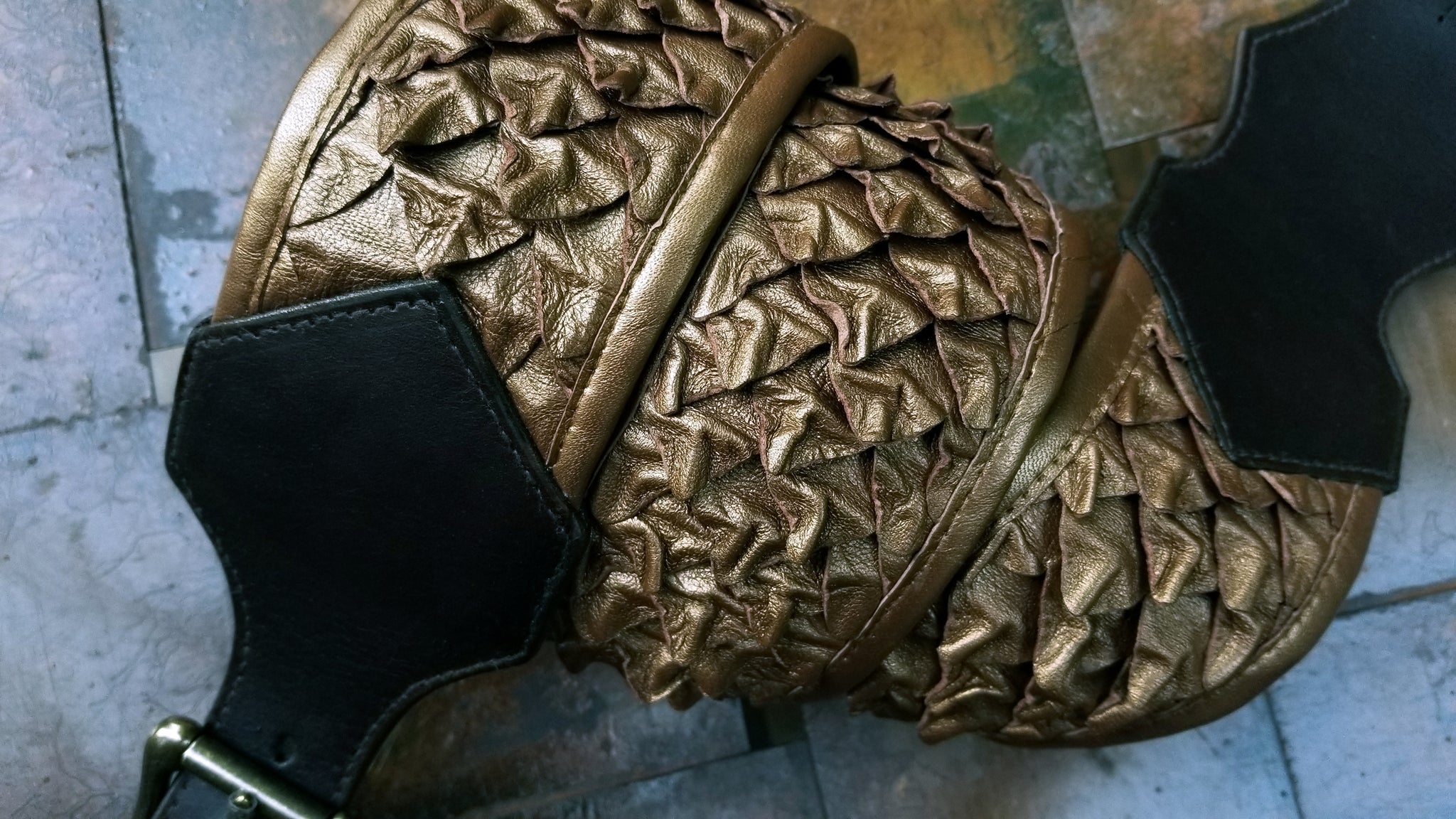 ◘ D R A A K • S T R A P ◘ [dragon scales guitar strap]
My DRAAK collection of dragon scales accessories was birthed from a customer request for a guitar strap with three dimensional dragons scales. It took some doing to develop and perfect the technique of making these dragon scales. The process is quite intensive - they take hours to create. Because of the intricacy involved, no two dragon scales and or guitar straps will ever be exactly alike. I created a video of the process...


DRAAK Dragon Scales Guitar Straps are made entirely of genuine lux lambskin leather. I hand cut strips of leather, then hand punch each scale one at a time before it is molded and formed for a three dimensional effect. Each scaled strip is machine sewn onto a matching lambskin leather base, lined, and backed with more matching lambskin. The strap ends are constructed with genuine California Latigo Leather and are finished on both sides. A heavy duty buckle makes this guitar strap adjustable, however, for a perfect fit, please supply me with the length of your current guitar strap as you wear it.
The Details...
Approximately 3" wide. 
Handmade with super lux, top grade, lambskin leather. 

Your choice of colors; Black, Brown, Eggplant, White, Powder Blue, Pink Pearl, Midnight Pearl, Gunmetal Pearl, Bronze Pearl.

Fully lined for added strength and durability, and backed with matching lambskin for comfort and beauty.

 

Hand-Cut and Hand-Molded and Formed Dragon Scales made from matching lambskin leather.

Machine sewn construction.

Latigo Leather strap ends with standard hole and slot attachment; Black or Brown.

Artfully assembled ~ Beautifully crafted ~ Heirloom Quality
Lux Leather...
Lambskin leather is known for its distinctive character; superior softness, beautiful colors, and rich look and feel. A garment made with Lambskin will have a more polished and sophisticated look compared to Deerskin which has a more textured surface and primitive look. Lambskin is also light in weight and easy to wear.