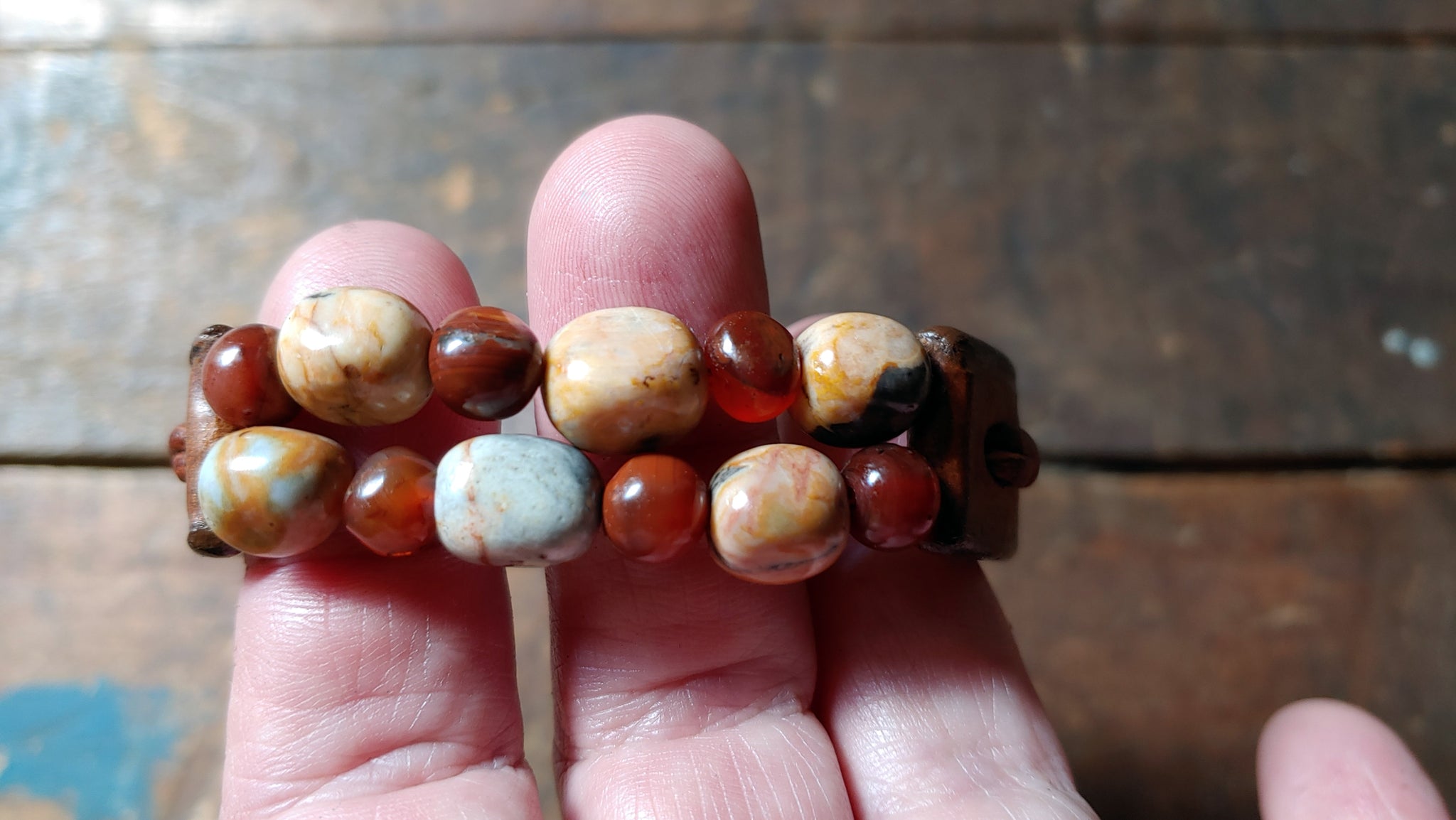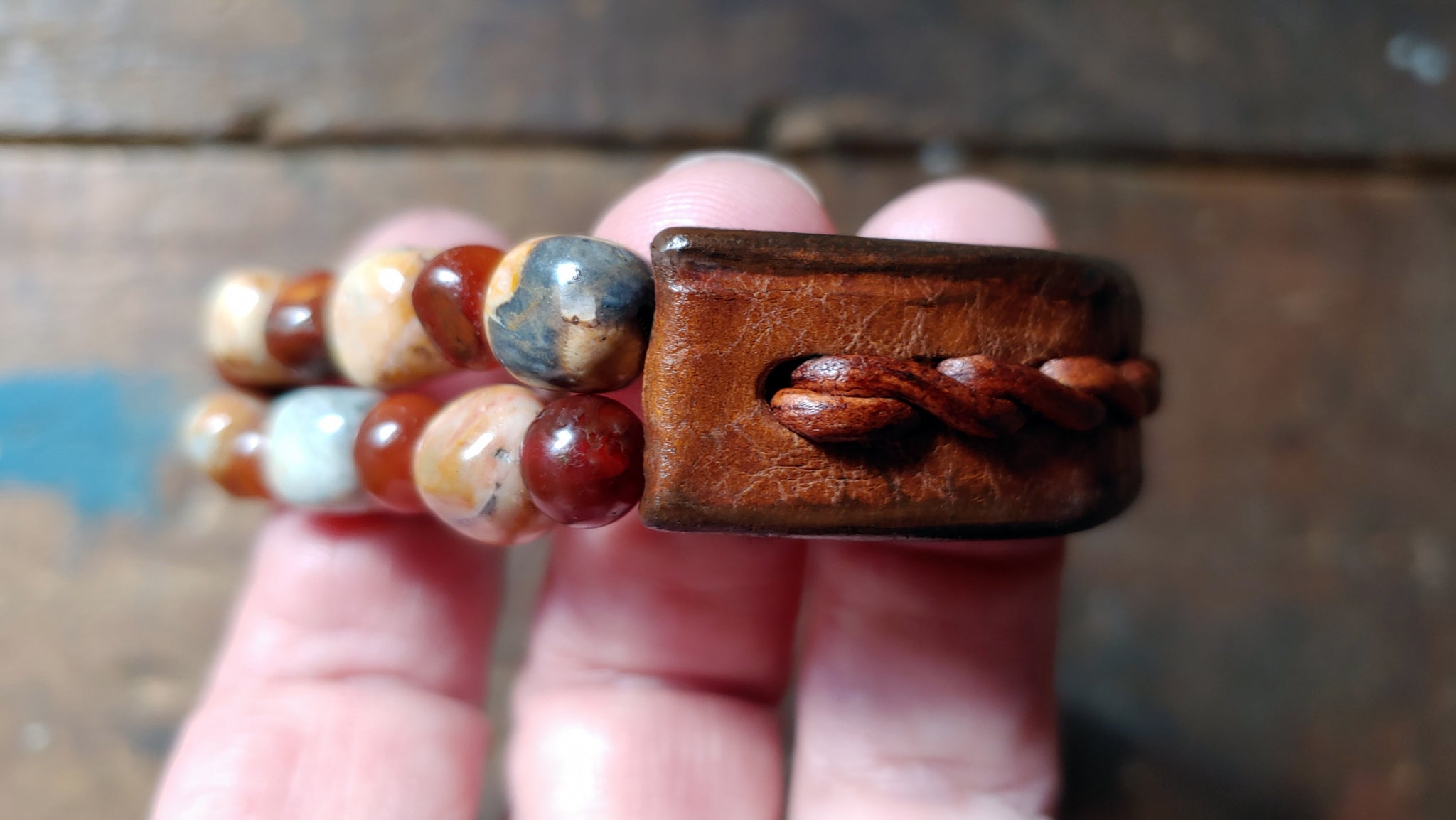 ◘ K U E N D E ◘ [growth; evolution]
The gemstone beads I use to make my Kuende Leather Bracelet are believed to have metaphysical attributes.
The African Turquoise provides balance, confidence, and reassurance as they help to renew our spirit and keep our mind clear and focused as we journey toward our higher purpose.
Kambaba Jasper is one of the most exotic Jaspers and is for grounding and protection.
Blue Crazy Lace Agate has been called "the Laughter Stone" or, "Happy Lace" for its believed power to elevate thoughts and promote optimism.
Venus Jasper is a stone of grounding and stability that provides comfort, strength and healing.
One of the above stones (your choice) is paired with Red Carnelian beads which are known for motivation, clarification and for taking action toward achieving our goals and or, a new life path.
Leather & Gemstones; a beautiful juxtaposition of color, texture and spirit.
The Details...
An original design which I hope will enlighten and empower.
Handmade with 4-5 ounce genuine Aztec Latigo leather for longevity.
A stair-step applique reminiscent of the scroll on a King's crown is hand-braided on a 9/16" strap using 2 mm round leather cord.
Your choice of gemstone beads; African Turquoise, Kambaba Jasper, Blue Crazy Lace Agate, or Venus Jasper.
The gemstone beads are mined in either Africa or Mexico and are a type of Jasper or Agate.
Carnelian beads are semi-precious stones also known as "red agate". Probably made in India and traded in Africa.
Hand-strung on premium beading wire for durability.
Old World Silver Magnetic clasp closure that locks for security and for easy on and easy off.
Available in Chocolate, Cognac, Tobacco, or Black.
Available in multiple sizes.

Custom sizing is available. There may be a fee for this service. Please contact me prior to ordering for more information.

Artfully assembled ~ Beautifully crafted ~ Heirloom Quality

To purchase Kuende in the set of 5 of my favorite leather bracelets as pictured in the photograph: Tano Bracelet Set.