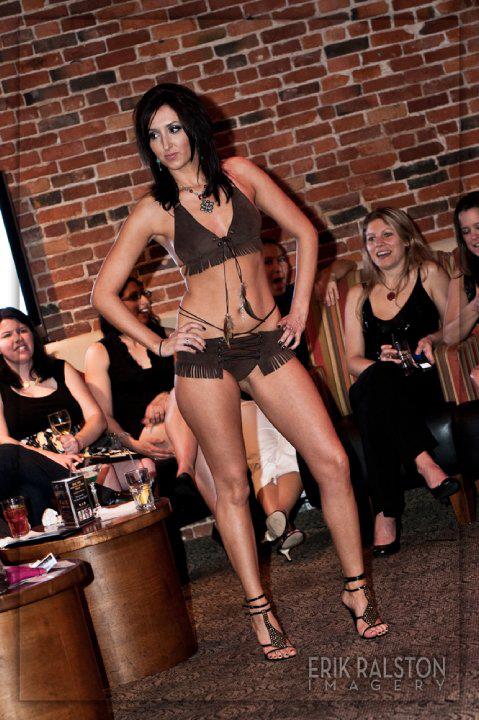 ◘ K Y R A ◘ [enthroned]
Before she marks the sands with her step, the warrior princess adorns herself with ceremonial dress, eagle feathers and tribal jewels. 
Kyra Fringe Booty Shorts and Bikini Top, has design details that you won't find in mass-production such as; its laced-up front styling on both top and bottom, the luxurious genuine leather lacing ties that are extra long, doubled up for extra durability, and embellished with handmade African beads and feathers, and the hand cut (one fall at a time) fringe that wraps from front to back on both top and bottom. This two-piece number is befitting for the queen of queens!
The Details...
An original design like no other.
Unique lace-up front detailing on both top and bottom. 
Genuine leather ties adorned with feathers and handmade African Beads for strength and style.
Hand-cut fringe in front and back.
Genuine Top Grade Pigskin Suede: Black, Chocolate, Chestnut, Taupe, and Desert
100% handmade to order allows for customization.
Available in Sizes X-Small, Small, Medium, Large, X-Large. For help taking accurate body measurements, how to measure.
Available Cup Sizes; A-B, C, D, DD. 
For sizing, please refer to: Size Charts and International Conversion Tables 
Also available, Darice and Kyra 2-Piece Set made in deerskin.
Kyra Bottoms can be purchased without the top in both suede and deerskin leather, here: Kyra Suede Booties and Kyra Deerskin Booties.