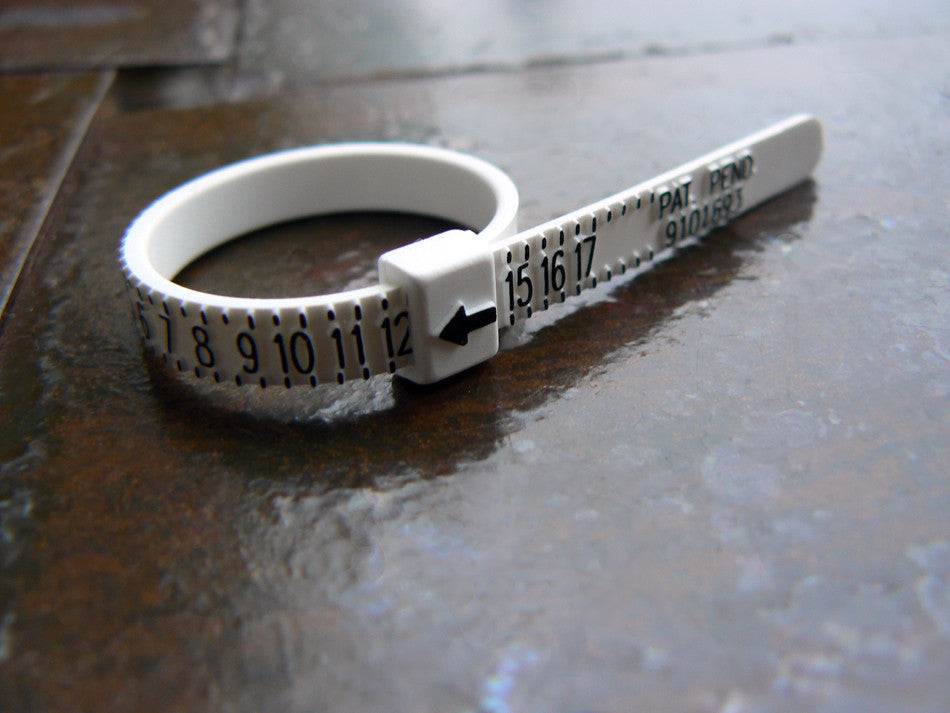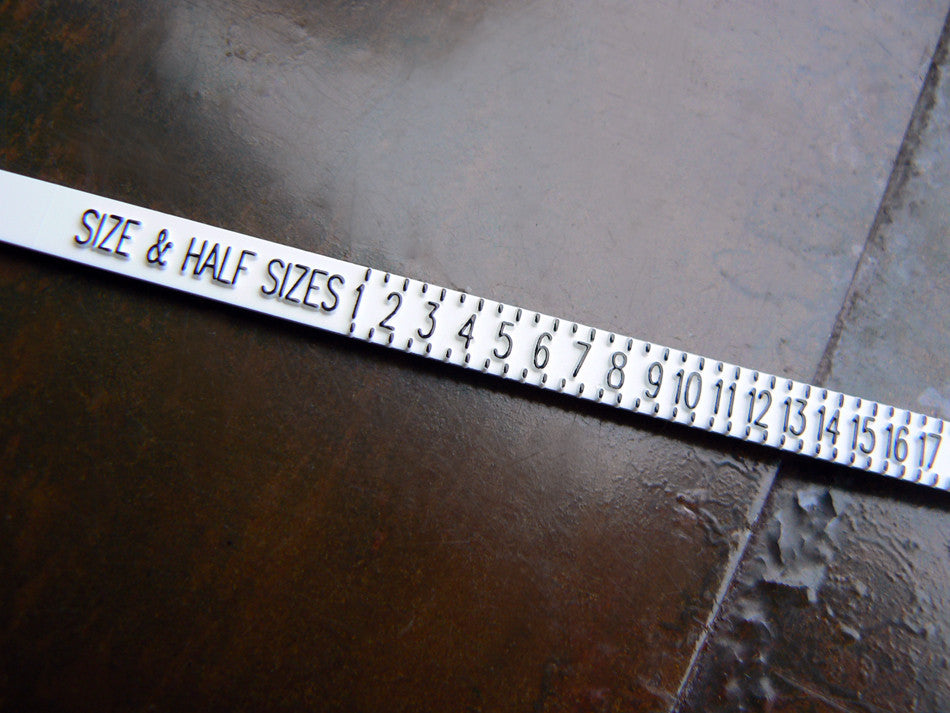 Each of your fingers is a different size. This handy little ring sizing tool is an inexpensive way to always know what size ring to select. And, you can use it again!
This Multisizer measures in whole and half US ring sizes from 1 to 17. It comes in an envelope with a clear set of instructions on how to accurately determine your ring size. Available in White with Black Numbers or, Black with Gold numbers.
It works like a belt. Simply push the end through the buckle to form a ring shape. Slip onto your finger adjusting for a comfy fit. Make sure you're able to slip the plastic ring sizing tool back over your knuckle. When the best fit is achieved, take note of the measurement marked on your Multisizer. Sooooo easy!