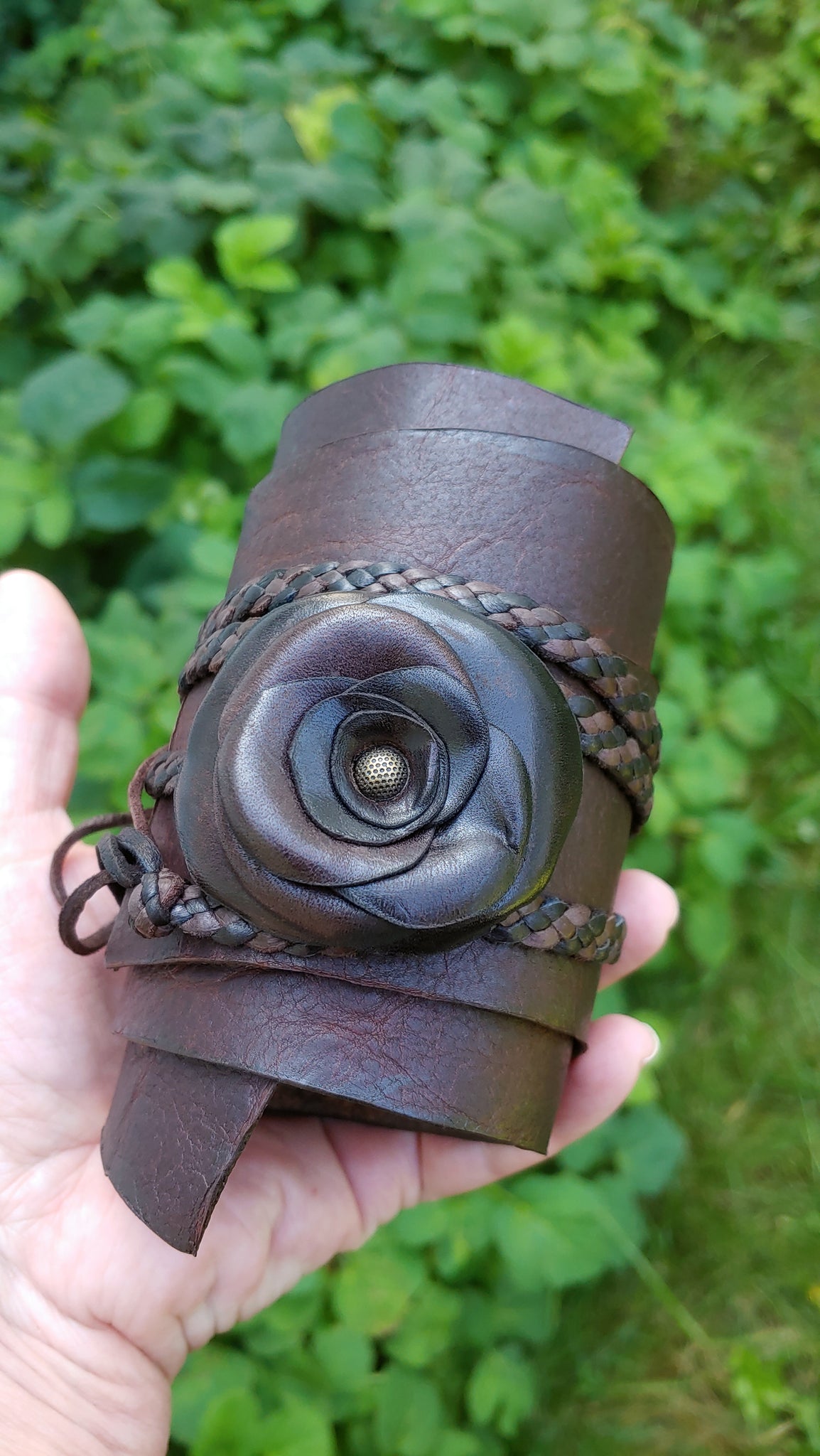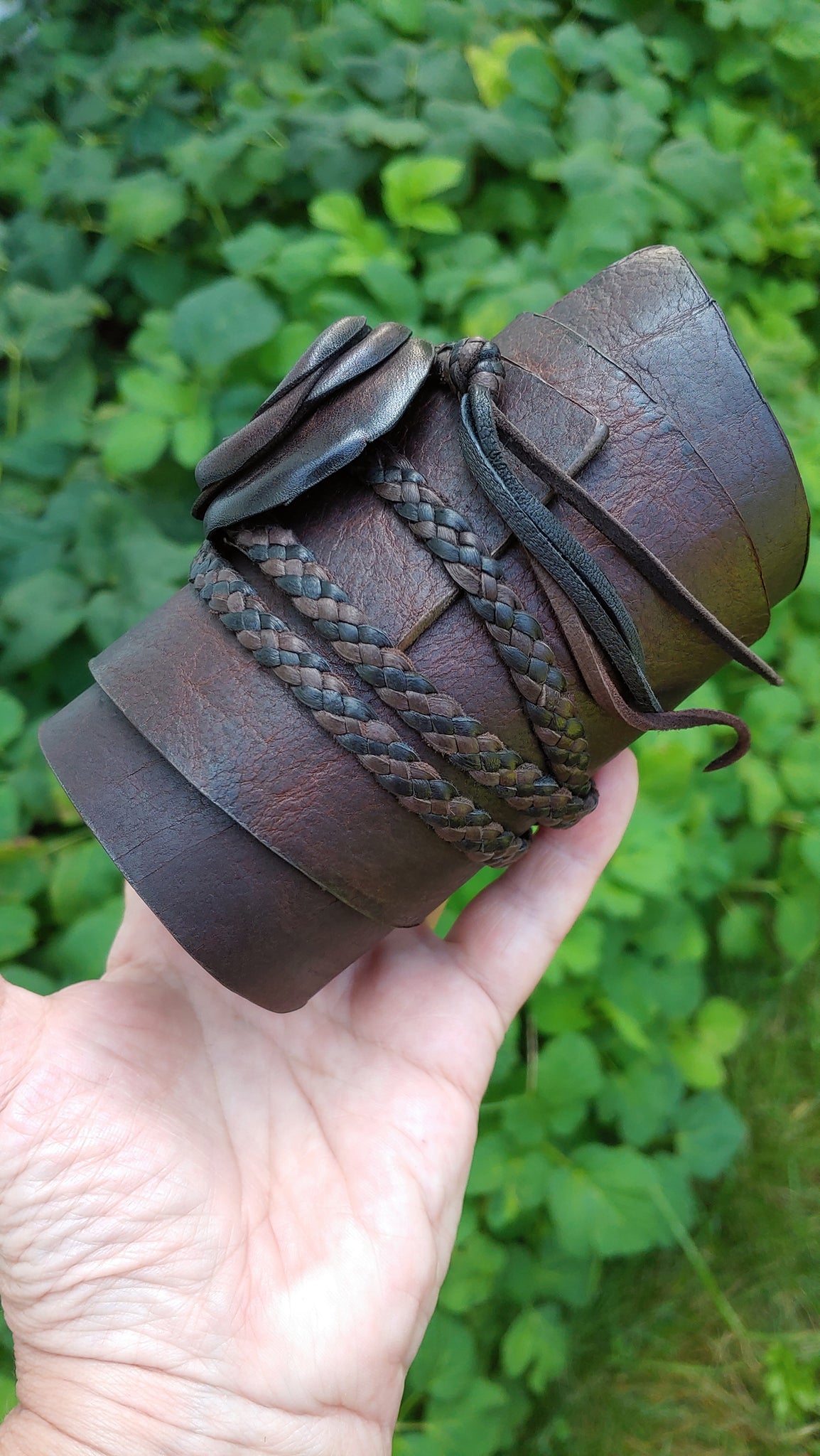 ◘ T E N A Y A ◘ [to dream]
Aspirations, ambitions, ideas, and visions become reality when we have the faith and courage to step out and work toward bringing them to fruition.

My Tenaya Leather Wrap Cuff is a compilation of design elements; some vision inspired, and some taken from my most favorite and successful designs.....proof that it's sways good "to dream".
The Details...
An original and unique design.

A wedge shaped cuff that wraps twice around the wrist and then some.

The cuff at its widest measures 5.5", and at its most narrow, nearly 2".

Constructed with 3.5 - 4 ounce genuine Navajo Bison Leather which is easy to maintain, has beautiful character, grain, and pull-up color.

In its center is a single rose; each of its petals is beautifully hand constructed from genuine latigo leather.

Hand cut deerskin leather is hand-braided to create a generously long tie that wraps three times around the wrist.

Available Cuff colors; Canela Brown, Black (coming soon).

Available Tie colors; All Black, All Chocolate, or Black & Chocolate Combo (as pictured in the photographs).

Adjustable to fit most wrists. Custom sizing is available. There may be a fee for this service. Please contact me prior to ordering for more information.


Artfully assembled ~ Beautifully crafted ~ Heirloom Quality
Lux Leather...
Navajo Bison Leather is a superb veg tanned American Buffalo with a beautiful shrunken grain, unique character, and soft subtle feel. Its pull-up leather and color ages gracefully and is easy to condition and maintain. Because the skins are not stretched during the tanning process, Bison leather is strong and durable ~ 40% percent stronger than cow leather. In addition, it is resistant to tearing, stretching, ripping and water as well as penetration by dust and dirt. Bison leather when cared for properly, will last for decades.

Deerskin Leather is very high quality and versatile leather. It can go from being wet to dry over and over again and it still will conform back to it's original condition. It is a very soft and supple leather yet deerskin's leather fibers make it abrasion resistant and give it high shear strength. It is also extremely comfy to wear in any temperature; it becomes cooler in warm weather and warmer in cold weather. Definitely a luxurious and fun leather to design with, craft with, and wear.