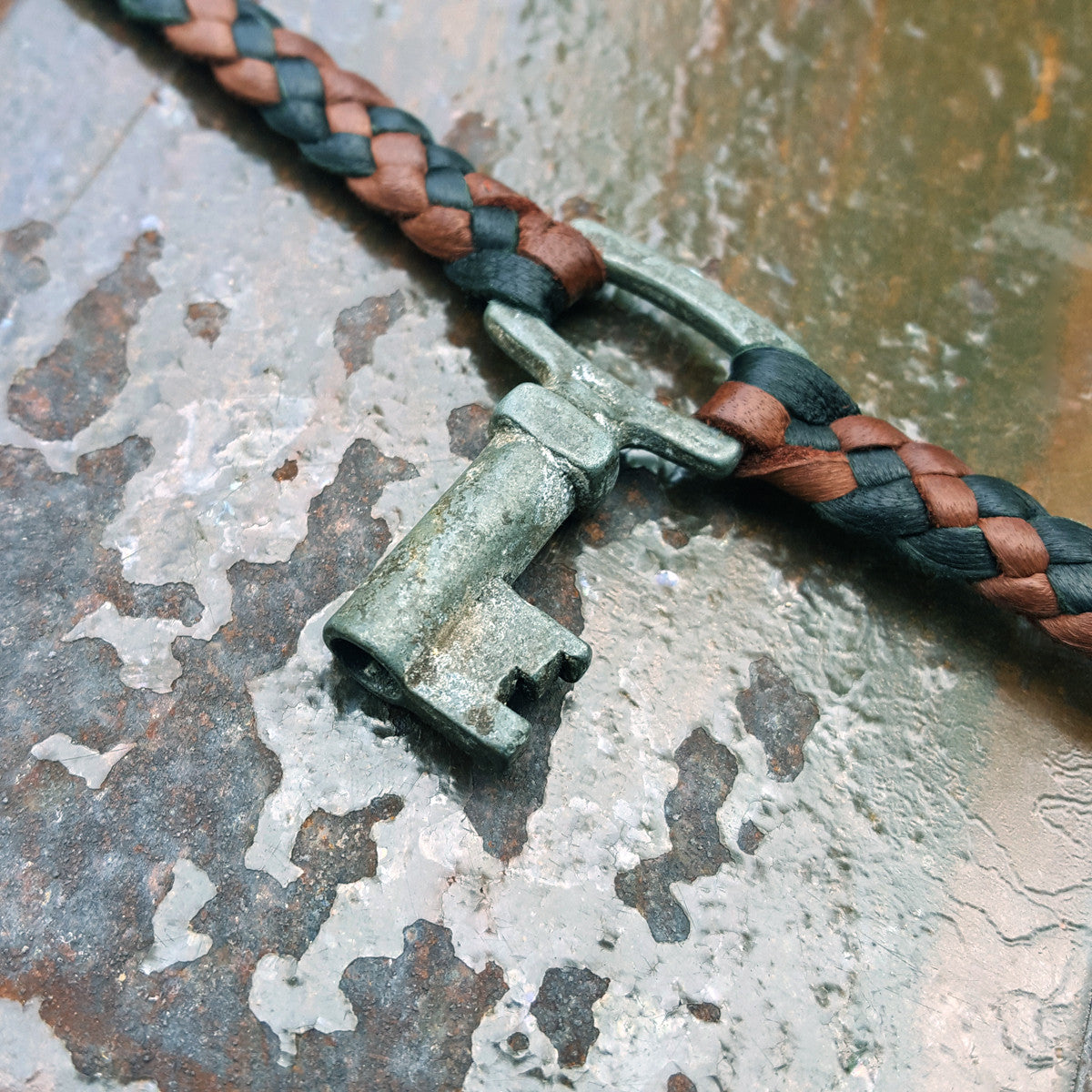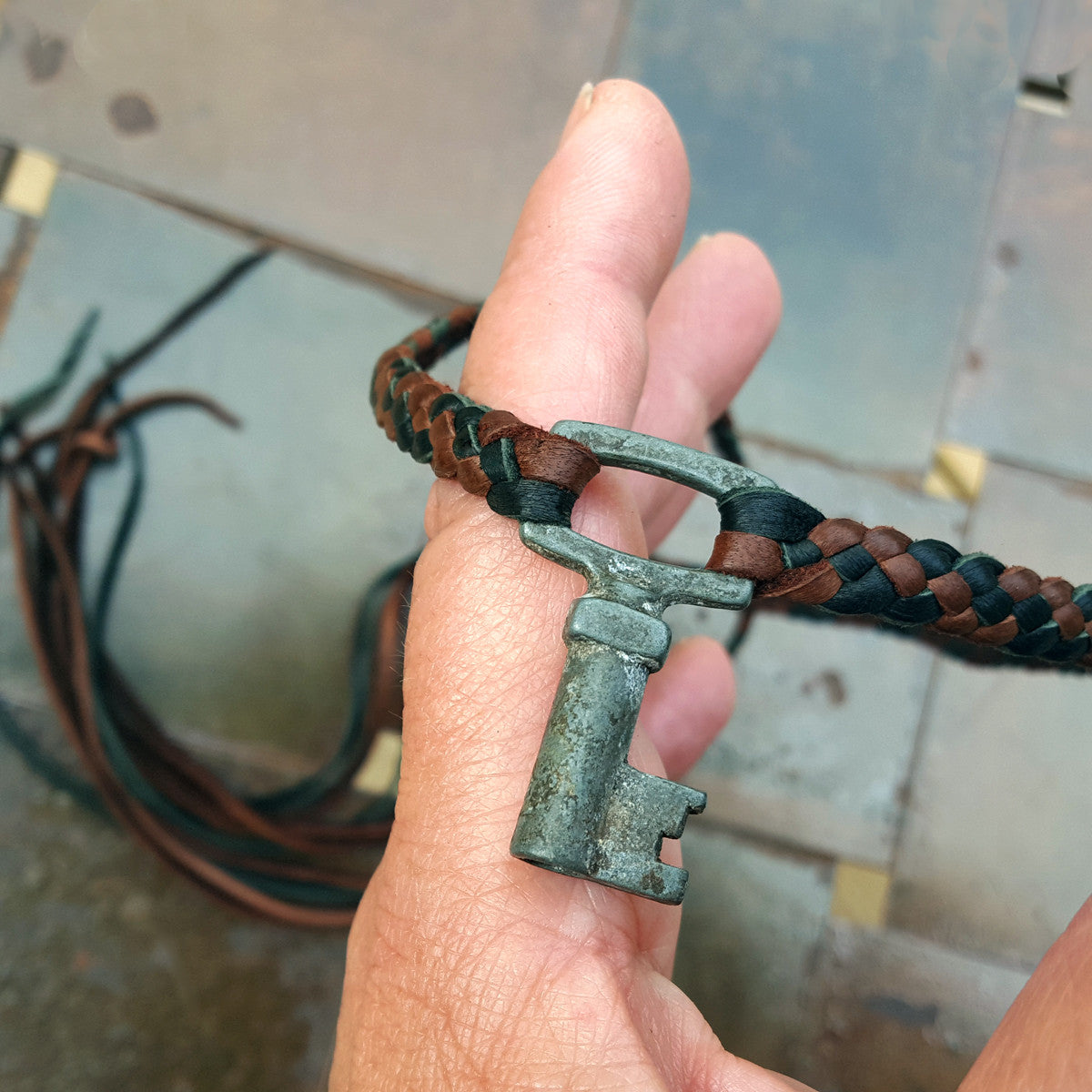 ◘ Z I A D ◘ [super abundance, African]
Intertwined in a braided leather choker style necklace, is a single key which has journeyed distance and decades to remind us that we are they key holders to our freedom. 
"Keys connote the ability to uncover secret knowledge, illuminate hidden wisdom and gain entry to fortified areas. Keys can also symbolize initiation and freedom. They open the doors of opportunity so that one can reach one's goal."  
The inspiration behind the design; my key dream.
The Details...
A skeleton key with a vintage patina from a Brocante in Bourgogne, France.
Genuine Deerskin Leather lacing is hand-cut and hand-braided to form long ties. 
The tie ends are embellished with fringe tassels which measure approximately 8-10".
The finished length of the necklace (excluding the fringe tassels ends) is approximately 24" to 30" +/-.
Available in multiple neck measurements: 14", 16", 18", 20".
Available leather colors: Black and Mahogany, Chocolate and Mahogany, Black and Chocolate, Black, Chocolate, Mahogany, Turquoise, Lipstick Red, Sapphire Blue. (black and mahogany are pictured in the photographs)
Vintage French Key measures approximately 1.5" l. x 1" w. 
Artfully assembled ~ Beautifully crafted ~ Heirloom Quality
Lux Leather...
Deerskin is very high quality and versatile leather. It can go from being wet to dry over and over again and it still will conform back to it's original condition. It is a very soft and supple leather yet deerskin's leather fibers make it abrasion resistant and give it high shear strength. It is also extremely comfy to wear in any temperature; it becomes cooler in warm weather and warmer in cold weather. Definitely a luxurious and fun leather to design with, craft with, and wear!!