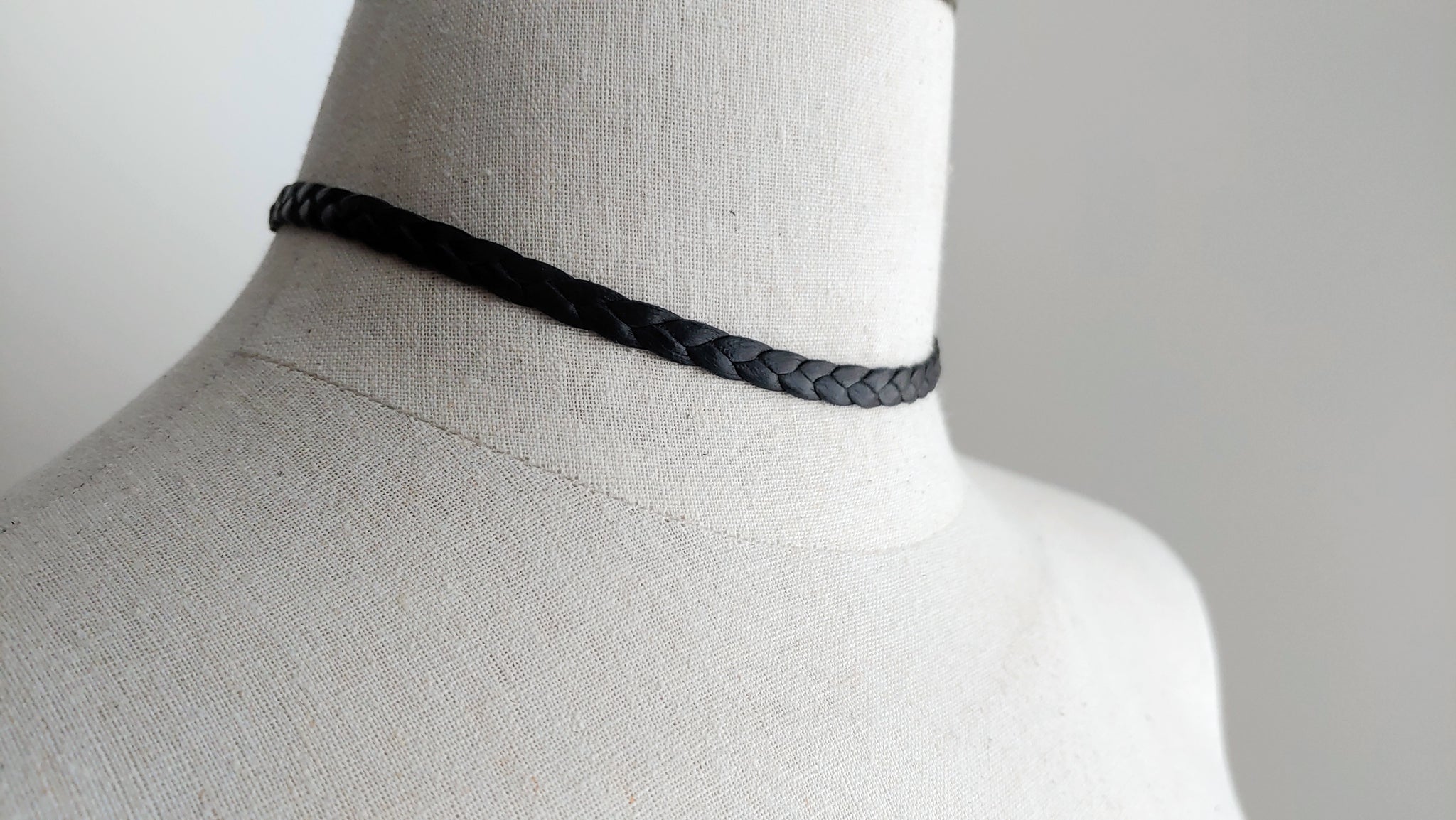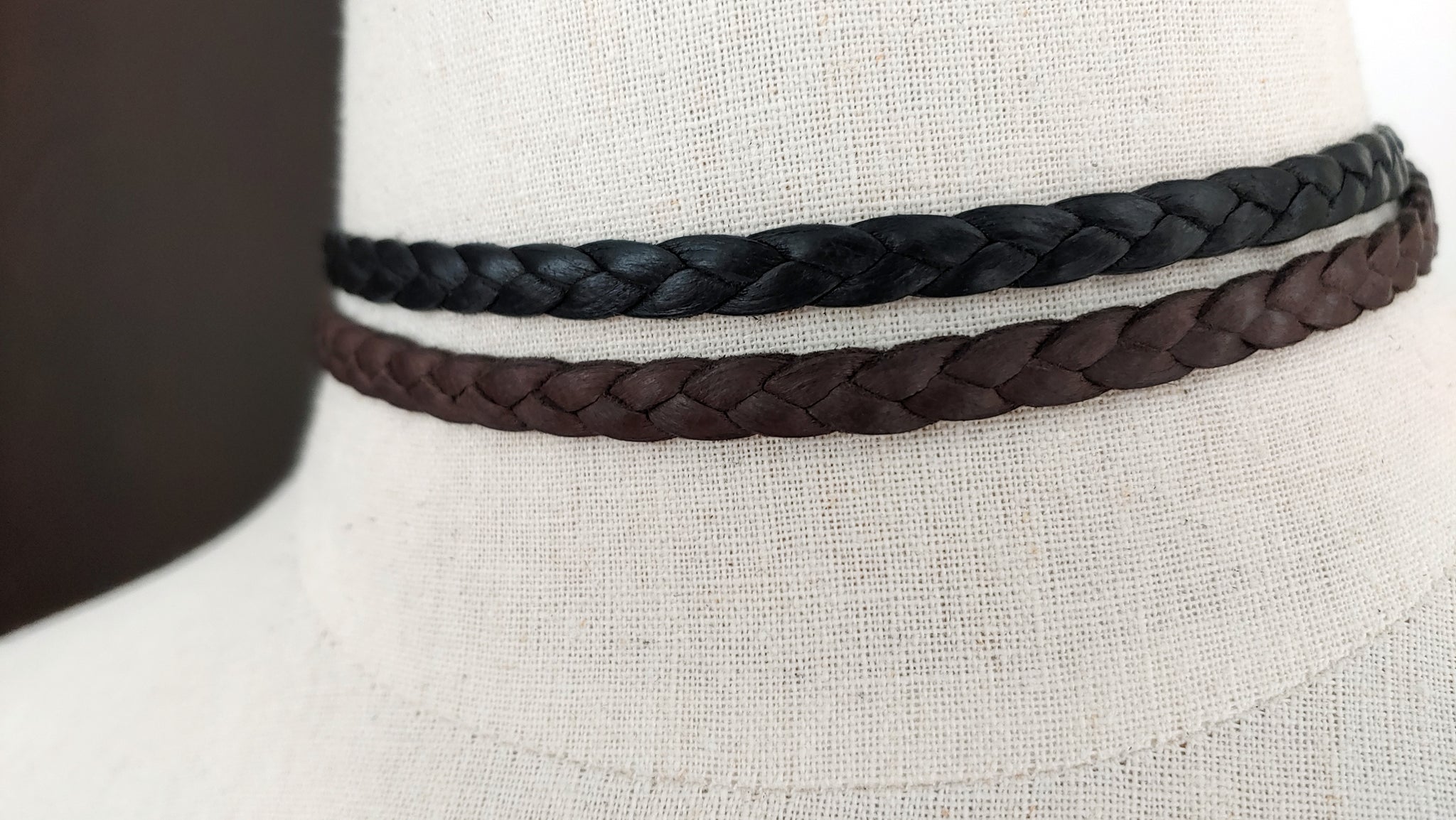 ◘ Z U R I ◘ [beautiful]
Zuri is a choker style braided leather necklace, or headband, that embodies a boho tribal spirit and aesthetic. Each necklace is hand braided and its ends are capped with lush leather tassels adorned with handmade African beads. Zuri is made entirely by hand giving each its own unique and exquisite personality.
The Details...
Luxury deerskin leather is hand-cut from the highest quality hides.

3 strands are hand-braided to form a long cord - long enough to wear as a choker necklace, or wear as a headband.

The finished cord length (excluding the fringe tassels ends) is approximately 30" but can be made as longer.

The ends of the braided cord are adorned with long flowing layers of hand-cut fringe tassels which are trimmed to a point, manipulated and fluffed to reveal the character and personality of the leather.

The fringed tassels are embellished with handmade African beads; silver or brass.

Available leather colors: Black, Chocolate, Mahogany, Mayonnaise, Turquoise, Lipstick Red, Sapphire Blue.

Artfully assembled ~ Beautifully crafted ~ Heirloom Quality





MEASUREMENTS...





Braided cord, end to end, excluding tassels: 30" (can be made longer).




Width of braided cord: 3/16".




Back Tassels: 18" x 20".
Lux Leather...
Deerskin is very high quality and versatile leather. It can go from being wet to dry over and over again and it still will conform back to it's original condition. It is a very soft and supple leather yet deerskin's leather fibers make it abrasion resistant and give it high shear strength. It is also extremely comfy to wear in any temperature; it becomes cooler in warm weather and warmer in cold weather. Definitely a luxurious and fun leather to design with, craft with, and wear!!