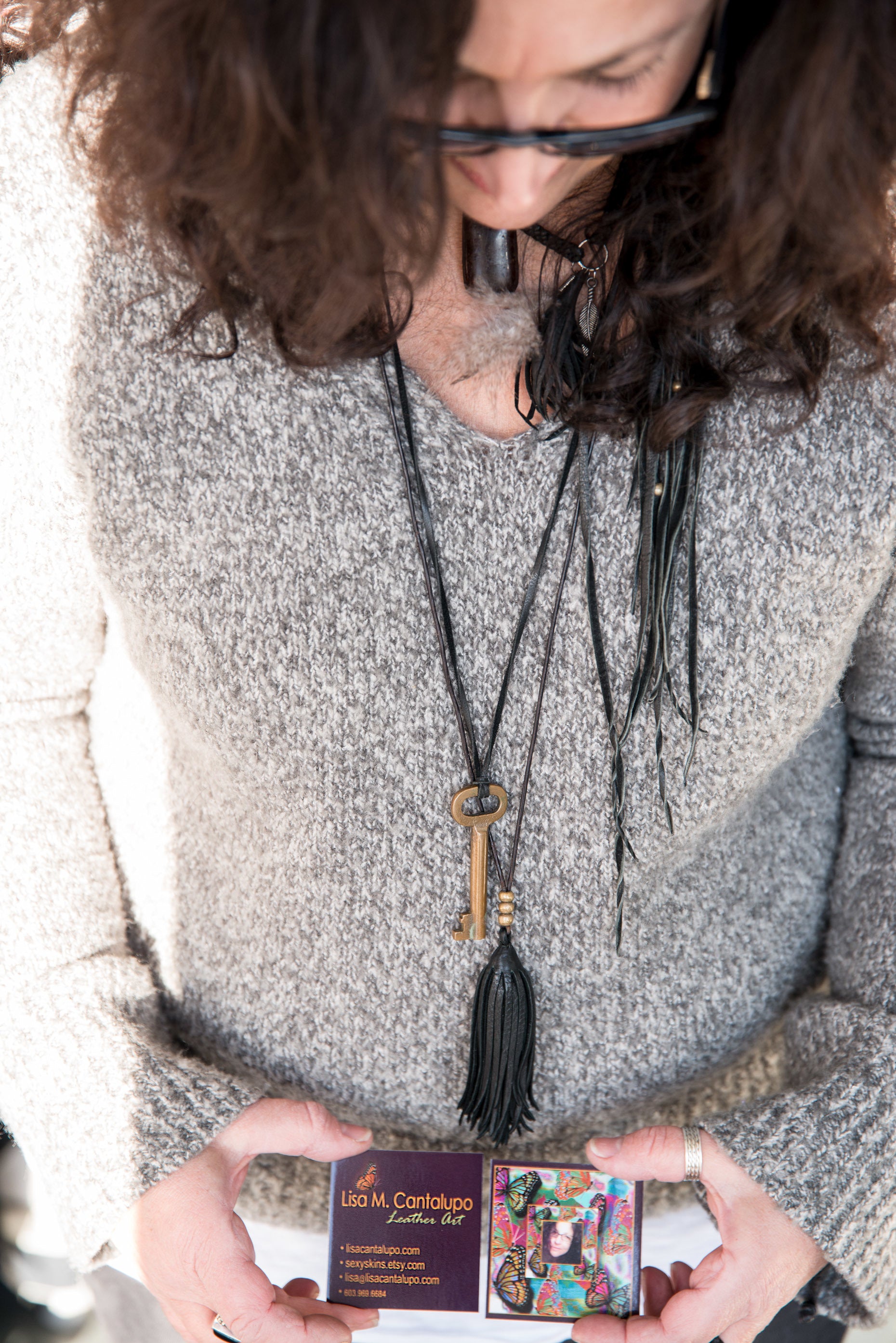 I Am Lisa Maria Cantalupo and I Make Beautiful Things With Leather ~ Art You Wear!
After two phones had crashed, I found myself scouring through all my Facebook photographs downloading as I went, trying to recover some lost images. As I was scrolling through the years and years and years of creating with leather, I was also reliving the memories that I had captured in these photos. With each image that I had thumbed through, I became more grateful to have had the...
---
Unscripted and you will be able to notice - for sure! But I had to  make a video tape of this trio, and I had to share in all its transparency...too cool not too!  And if you listen until the very end, you will hear a little Pharrell going on. That's my sister calling in. hahaha  I didn't even clip that out.
---
I never thought I would enjoy making leather and suede flowers this much! And now that the path down "wedding day bliss" has begun, I am even more in love! I get to share in a (very small) way, in the BIG day in the lives of two people as they commit themselves to loving one another….to death do they part. I pray that their vows stick longer than my leather flowers will be kicking around - which will be...