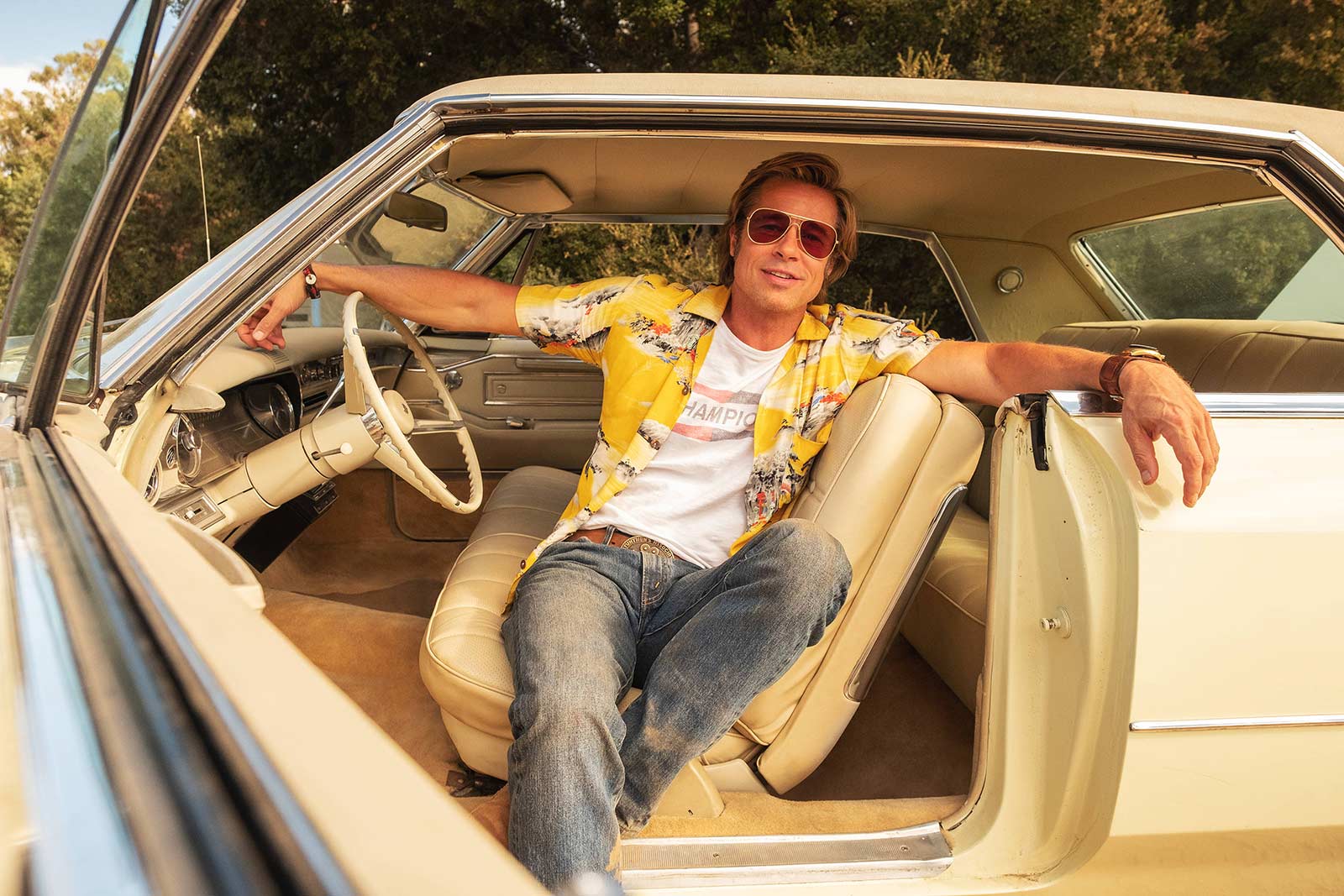 I threw this next one in there just because. :-)
As you can see, Brad wore his bracelet rather loose, pushing it up on his forearm. I designed and created my Cliff Booth Replica Bracelet to fit this same way. There is also a space between the strap ends...the edges do not abut. 

When selecting your size, please choose the wrist measurement that is closest to your actual wrist size. Please DO NOT ADD EASE OR SLACK to your wrist measurement or...
---
Sometimes, some reviews need to get a little more attention then others. Check out these two...
---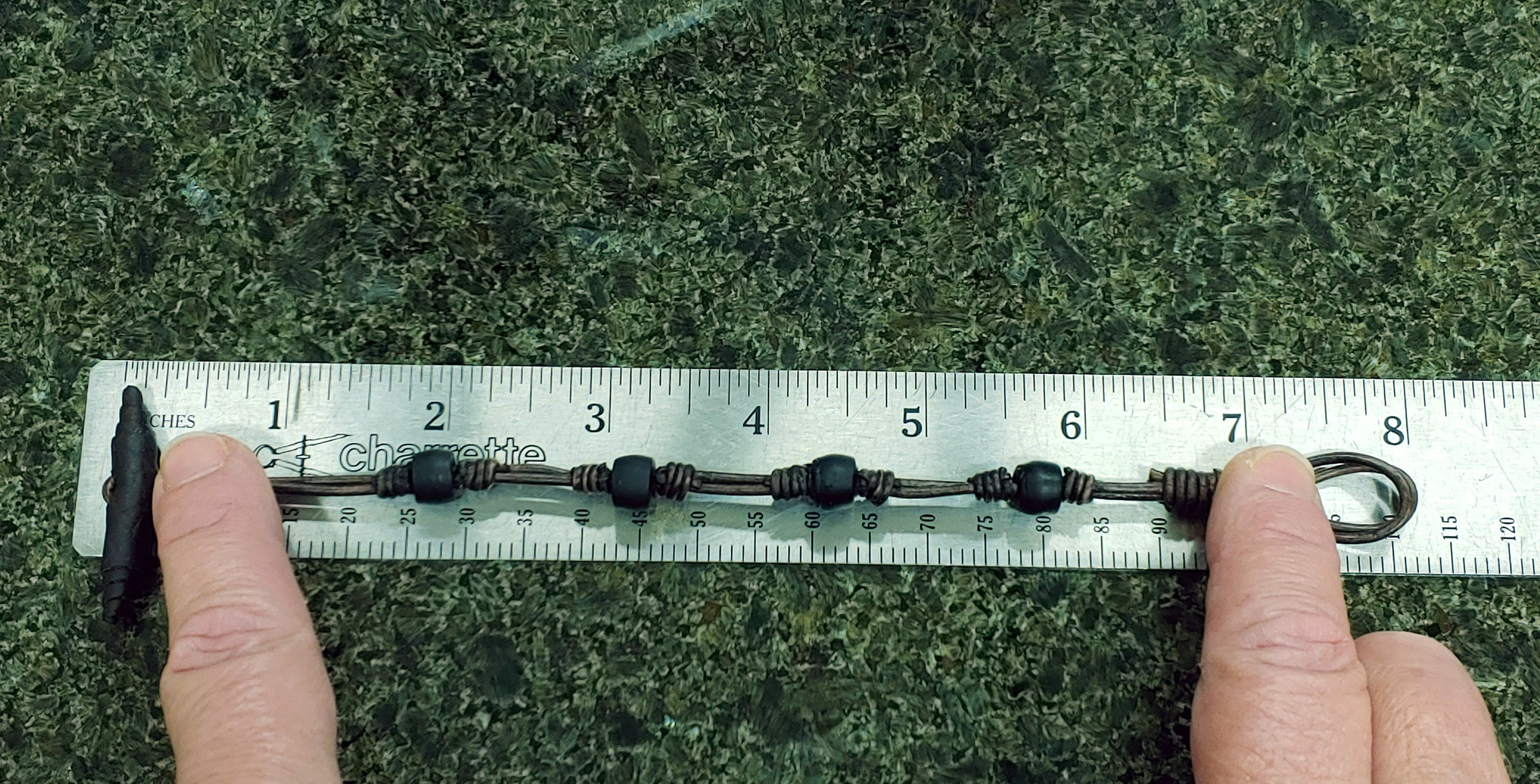 With every custom and semi-custom leather bracelet order received, an accurate wrist measurement is needed. There has been an occasion or two when the measurement that has been provided is not very accurate at all, resulting an email from a disappointed customer. 
The mistake usually doesn't occur in the misreading of a measurement. It's made in the what that had been measured. A customer will measure the length of their favorite and well fitting bracelet, giving to me that measurement as their wrist measurement. But here's the thing, the length of a bracelet is NOT the same as your wrist circumference. They're just not. Since I cannot give...
---
I've been at it again! But this time it was a different customer who had a special "Once Upon a Time in Hollywood" request. He asked me to make him a replica of the leather bracelet that Brad Pitt wore in the 2019 film about a faded television actor and his stunt double as they strive to achieve fame and success in the final years of Hollywood's Golden Age in 1969 Los Angeles. 
Read the article →
---
This bracelet set is made up of my all time fave of my favorite leather bracelets. I wear this bracelet bunch quite often. In fact, that's my wrist in the photo modeling these leather bracelets, a few of which are original samples made some five (plus) years ago. They age nicely don't you think?  The photo below are what each look like brand spanking new.
You can find each of these bracelets listed individually...
---