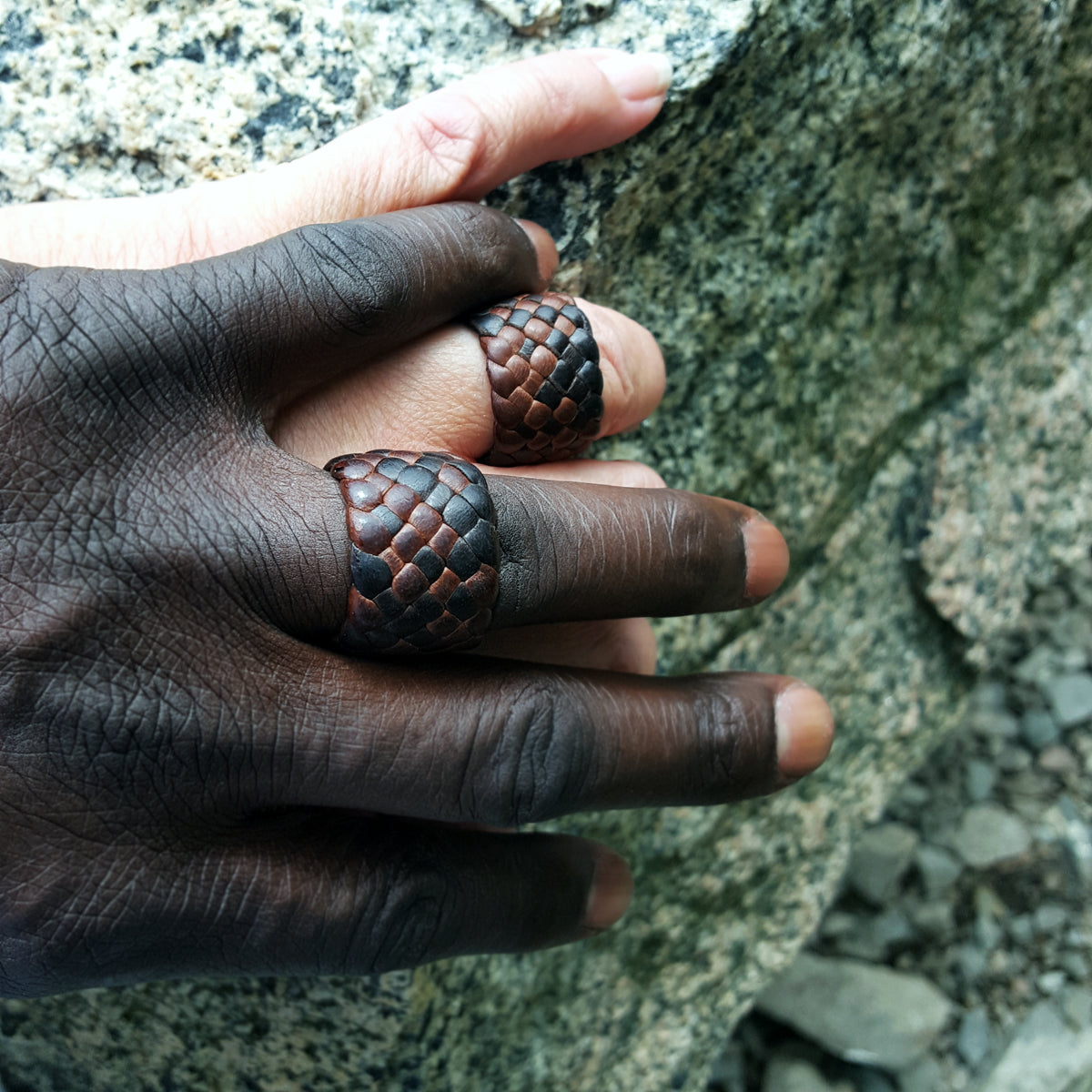 2 Souls ~ Friendship that transcends time, travel, tribe, color, age & religion ~ Love in its purest form.
I was madly in love.
The head over heels kind of romantic love that fills one's soul with excitement and extreme, "I can't live without you" joy.

I wanted to give my love something he could wear so that when I was not near, it would remind him of my love and devotion to him, and us. What better than a ring?

I made him...
---
The design for my Kama Rings was inspired by love. Some of you wear these as symbols of your love while others just love to wear them. Kama is Sanskrit for the word love - perfect don't you think?
The story behind these rings is here: The Story of Love
---
If I had to choose one design of mine that I am most happy with, most proud of, and most in love with, it would have to be my Kama Braided Leather Rings. I don't go a day (or night) without making sure there is one on my finger. There's something quite special about them. In the following few paragraphs, I'm...