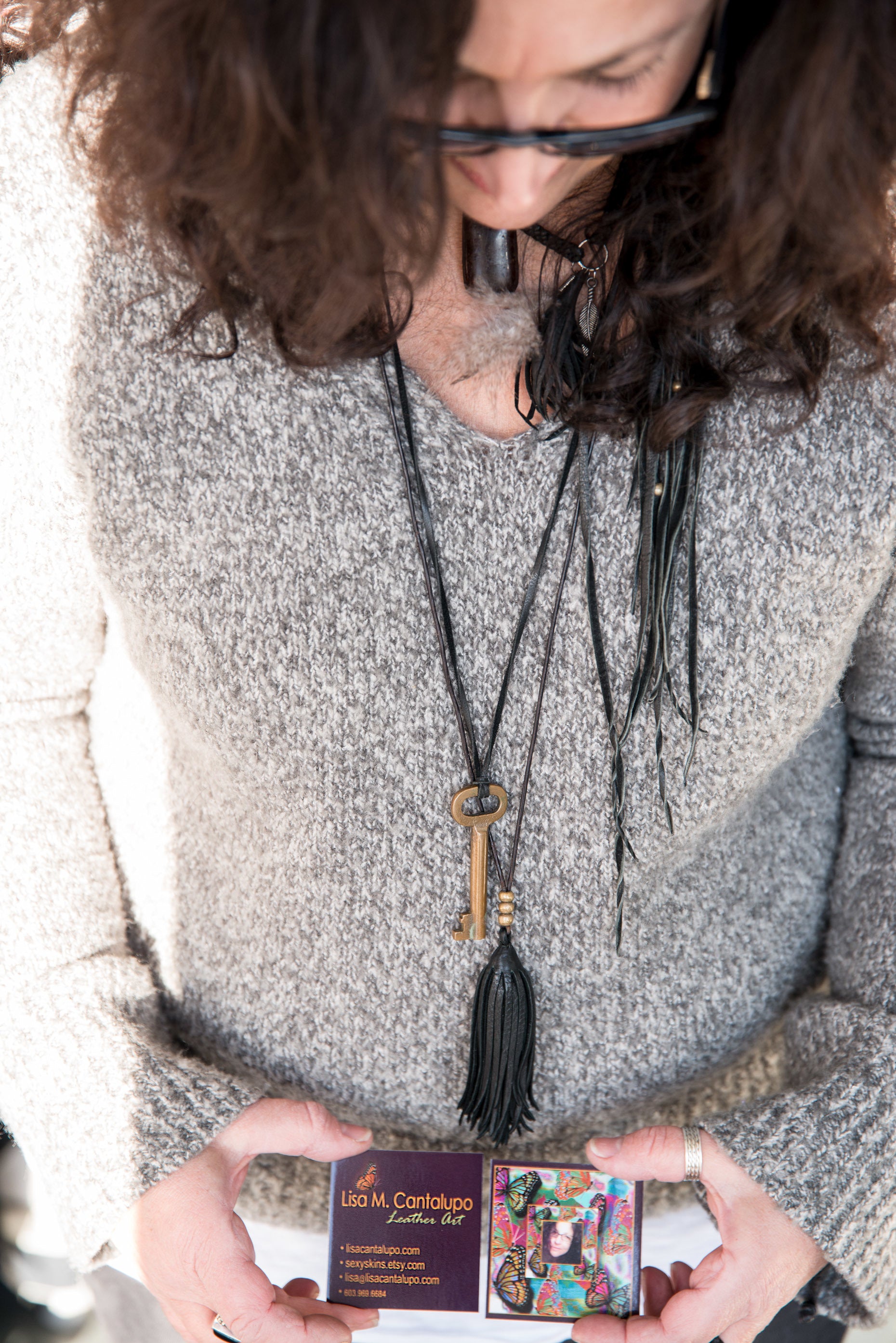 I Am Lisa Maria Cantalupo and I Make Beautiful Things With Leather ~ Art You Wear!
After two phones had crashed, I found myself scouring through all my Facebook photographs downloading as I went, trying to recover some lost images. As I was scrolling through the years and years and years of creating with leather, I was also reliving the memories that I had captured in these photos. With each image that I had thumbed through, I became more grateful to have had the...
---
All the images in this video are ones that the extremely talented photographer, Cynthia August, took of me in "my space". By placing all them together, in a video format, tells a story so much more eloquently then viewing them one at a time or reading a collection of words that have been written about me.
The story too is deeper than the obviousness of what I do and what all artists do. The story is about "the how" and "the...