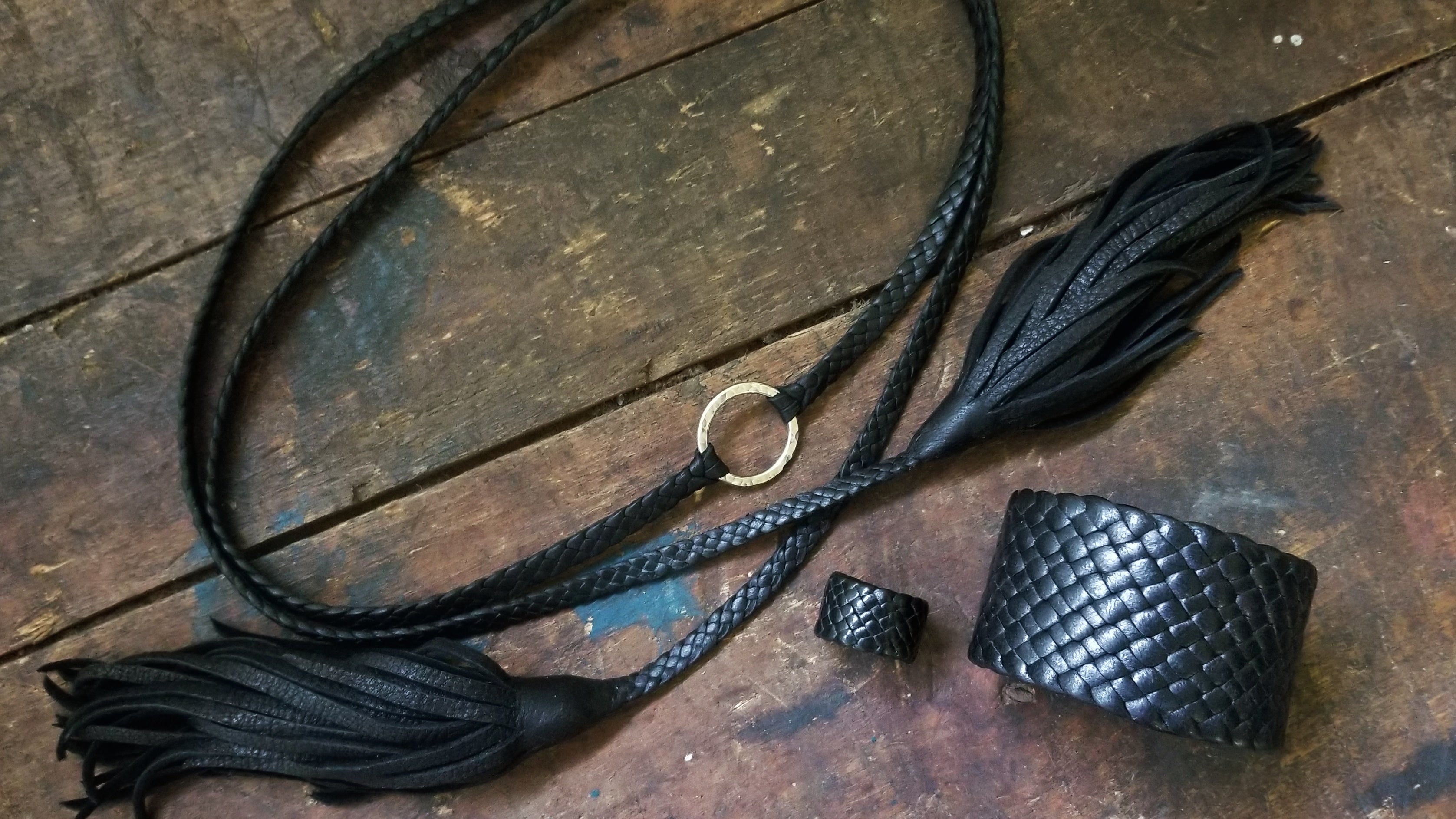 I thought I would get real with you and share a pic that maybe doesn't best represent my finished work, but better represents the effort that goes into it instead...
if you look closely, you can see one of the 4 blisters I got while braiding it. 
---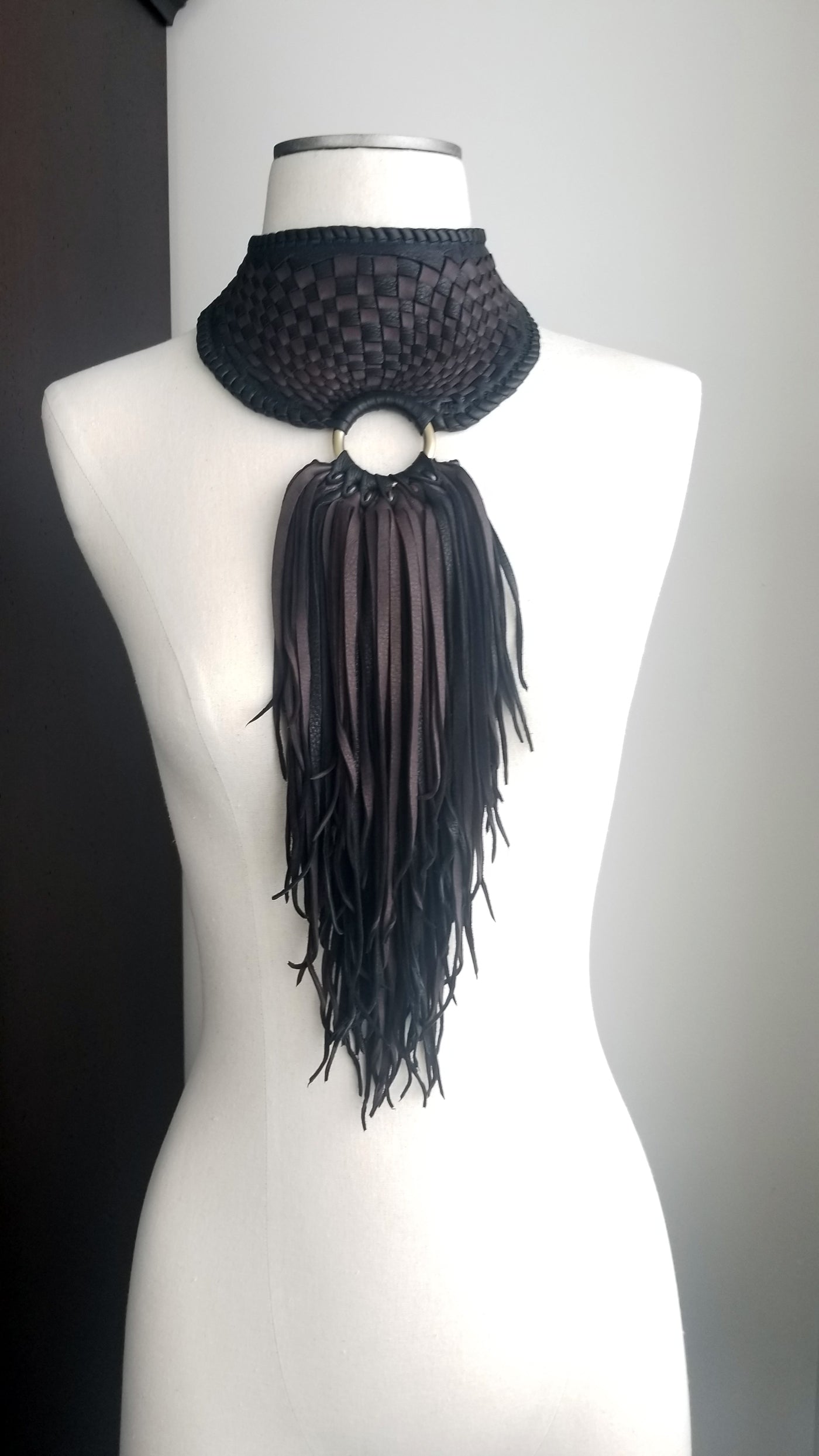 Hours and hours and hours and hours and hours. This is not your ordinary weave. The design is intricate & the execution is quite difficult. Each cut has to be precise otherwise it's a complete fail. Hand-lacing, 3 layers of fringe, 6-strand hand braided ties, tassels, African beads - this piece takes up to 20 hrs to complete.
◘ Z A N T A ◘ [beautiful]
A design inspired by the ceremonial neck-pieces of some of Africa's greatest tribal warriors.
Available in many colors and color...