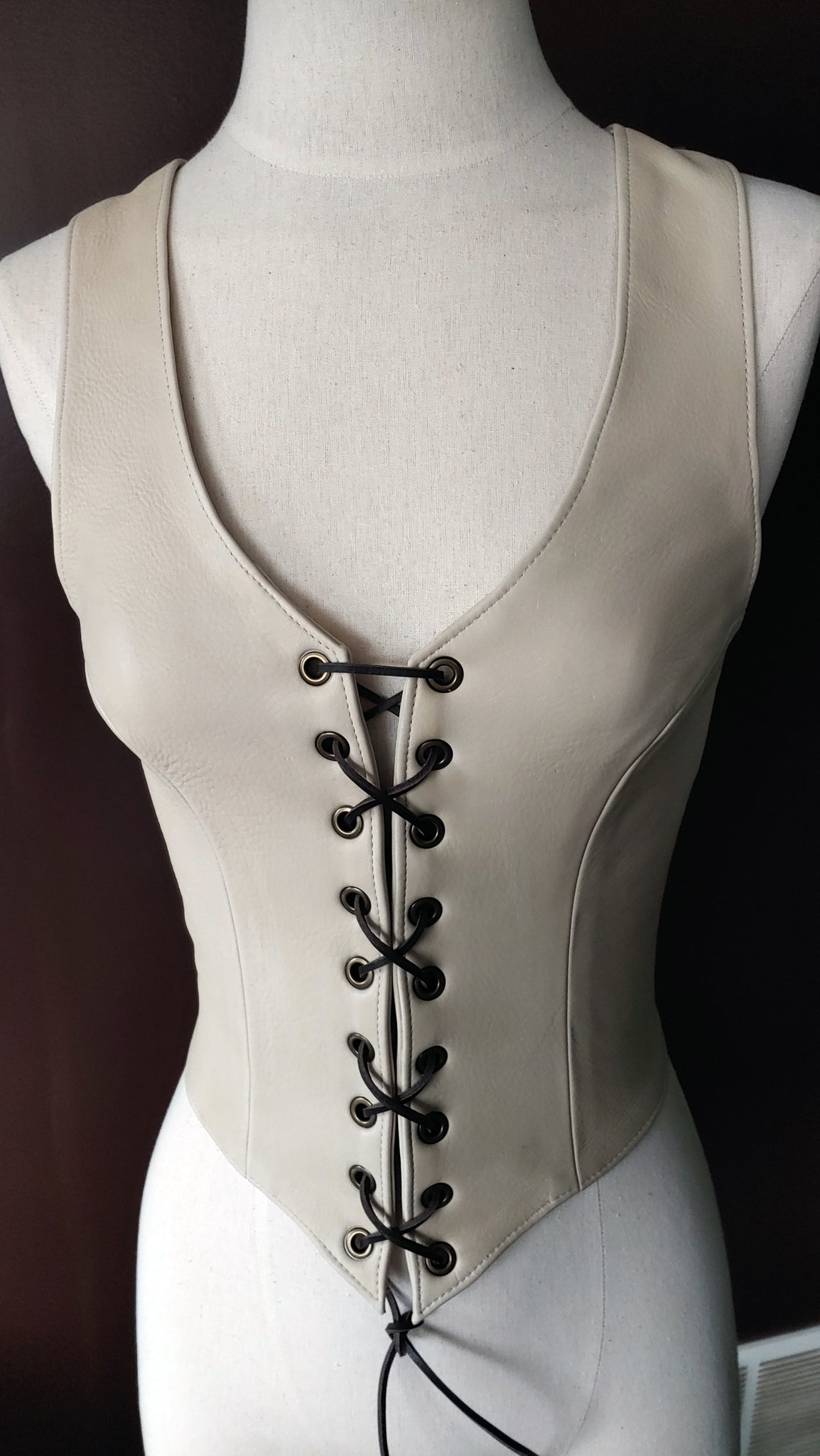 ◘ R E B E L ◘ [revolutionary]
A leather halter that screams classic vest; it laces up the front giving the wearer freedom to expose as much skin as she feels comfy with, or none at all. The back tells its own story - sexy, backless, halter top. Both front and back are fully adjustable; cinch tighter for more support, or let it out for more sexy. The Rebel is a great top for biker events, festivals, and concerts.
The Details...
Original design and pattern
Hand cut
Super soft, genuine deerskin leather
Classic vest like design
Backless top that laces for comfort
Lace up front
Genuine leather ties
Made to Order
Your choice of colors: Black, Chocolate, Mahogany, Beige, Mayonnaise
Available Sizes: Extra Small, Small, Medium, Large, Extra Large
Artfully assembled ~ Beautifully crafted ~ Heirloom Quality
In these P H O T O S...
Model is wearing the REBEL in PLONGE.
Customer's are wearing the REBEL in DEERSKIN.
The REBEL in BEIGE is in DEERSKIN.
In this Video, the REBEL in BEIGE Deerskin...
To view customers wearing their Rebel Halter: You.
Shown in the photos is Distress Plonge
Lux Leather....
Deerskin is very high quality and versatile leather. It can go from being wet to dry over and over again and it still will conform back to it's original condition. It is a very soft and supple leather yet deerskin's leather fibers make it abrasion resistant and give it high shear strength. It is also extremely comfy to wear in any temperature; it becomes cooler in warm weather and warmer in cold weather. Definitely a luxurious and fun leather to design with, craft with, and wear!!