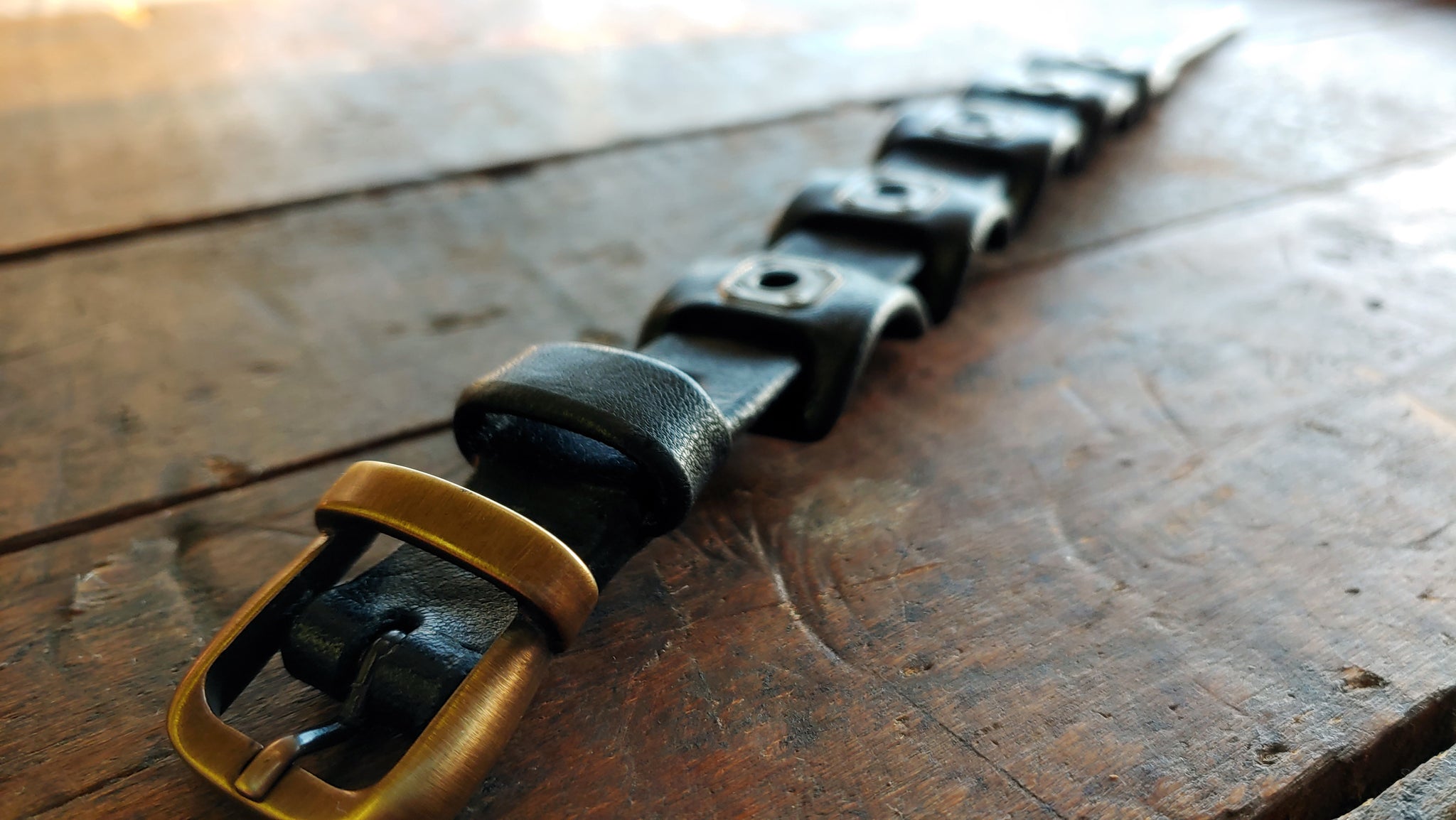 ◘ A N D E ◘ [pillar]
To succeed in battle, a warrior stands firmly upon his five pillars; purpose, devotion, focus, faith and service. Each tile in my Ande Leather Bracelet represents one of these five. The strap woven through each, connects each tile to the other serving as a reminder that a single pillar standing alone is less effective. 
The Details...
Made by hand from 5 - 7 ounce Luxurious Aztec Latigo, a very durable and beautiful leather
Five matching, square, leather tiles are cut by hand and edges are burnished smooth. 
An .625" wide matching strap is woven through each tile.
Each tile is secured with an antique brass eyelet for funtion and decoration.
Ande is kept securely on the wrist with a heavy duty antique brass buckle.
Available in Chocolate, Tobacco and Black.
Adjustable to fit wrists that measure 6.5" - 8". 

Custom sizing is available. There may be a fee for this service. Please contact me prior to ordering for more information.

Artfully assembled ~ Beautifully crafted ~ Heirloom Quality.
On model...