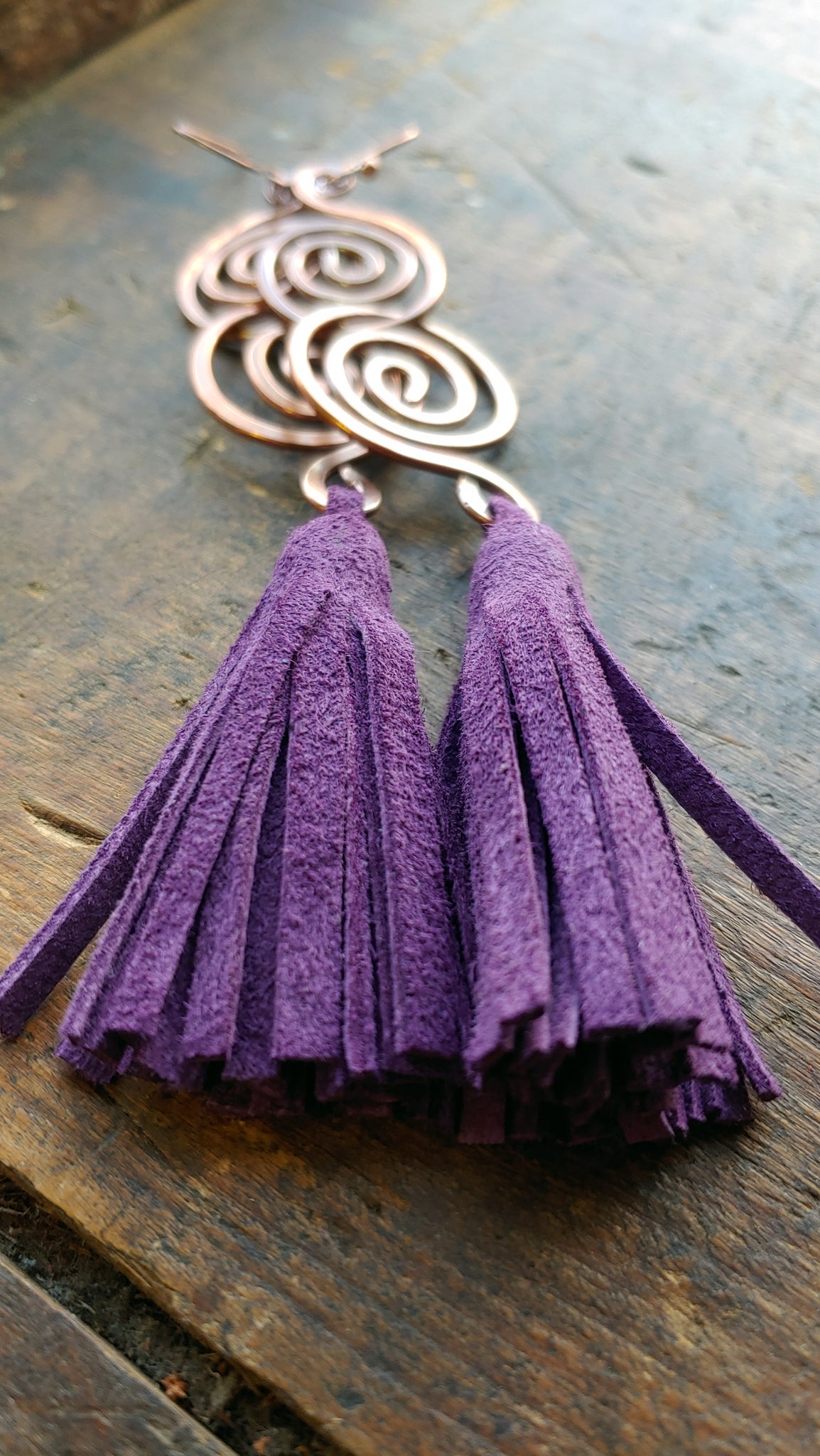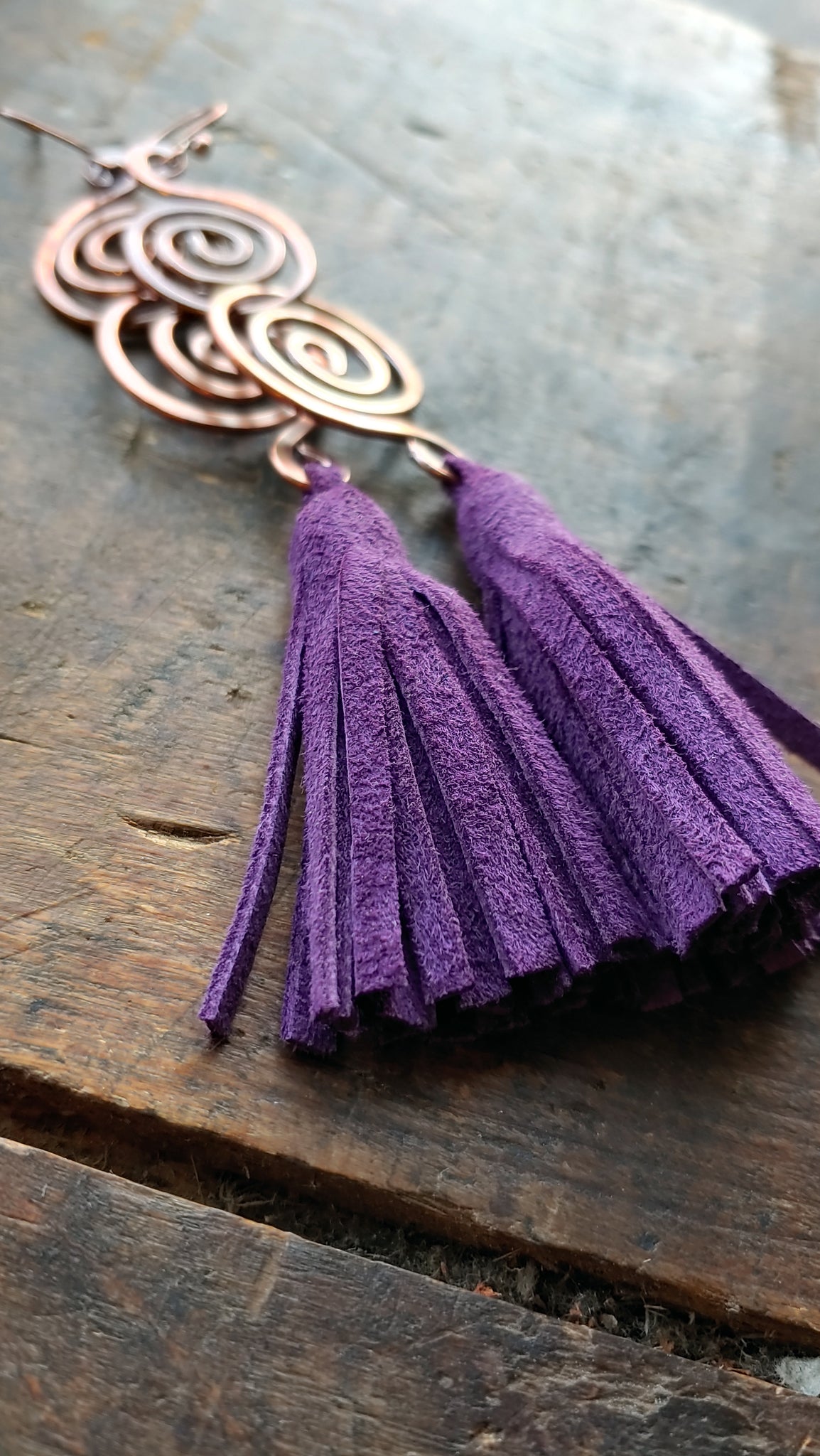 ◘ A R I A L ◘ [Courage]
The design for my ARIAL Double Spiral Earrings came to me in a vision during prayer, and was inspired by the African symbols; Dwennimmen (represents courage) and Adinkrahene (represents greatness, leadership, and charisma). The Double Spiral symbolizes a spiritual awakening and the balance of the physical world with the spiritual realm.
Exquisitely handcrafted with plush ingredients from the lux goat and lamb suede tassels to the artisan crafted copper Double Spiral earring components.

The Details...
Luxurious, ultra-soft goat and or lamb suede leather - easy to wear and very lightweight (0.1 ounces).

Each leather tassel is formed by hand - a technique I developed and have perfected.

Each of the falls in the tassels are hand trimmed.

The Double Spiral earring components are 100% handcrafted (by me) using pure copper, country of origin, USA.
Rich and luscious hues of color to choose from: 

Black, Chocolate, Moss, Burgundy, Purple, Jade, Denim, Thistle, Vanilla, White Slate

Approximate length of finished earrings including the earring hooks is 4 7/8". 
Approximate size of the Double Spiral earring component is 2 1/4" x 1".
Approximate length of tassel is 2".

Artfully assembled ~ Beautifully crafted ~ Heirloom Quality
I also make Hoop Style Fringe Earrings, Latifah Hoops, in the same suede colors. 
Should you prefer a tassel style fringe earring, then please check out my Kimani Tassel Earrings:
Mini-Mini Kimani Tassel Earrings
Luxe Goat Suede Kimani Tassel Earrings