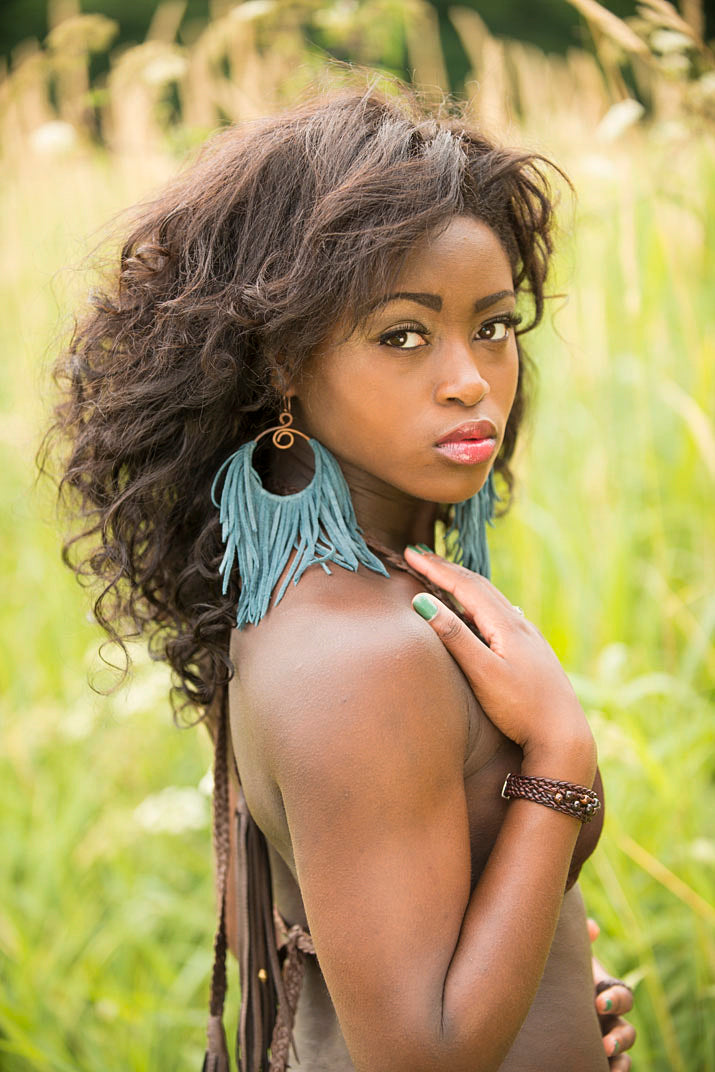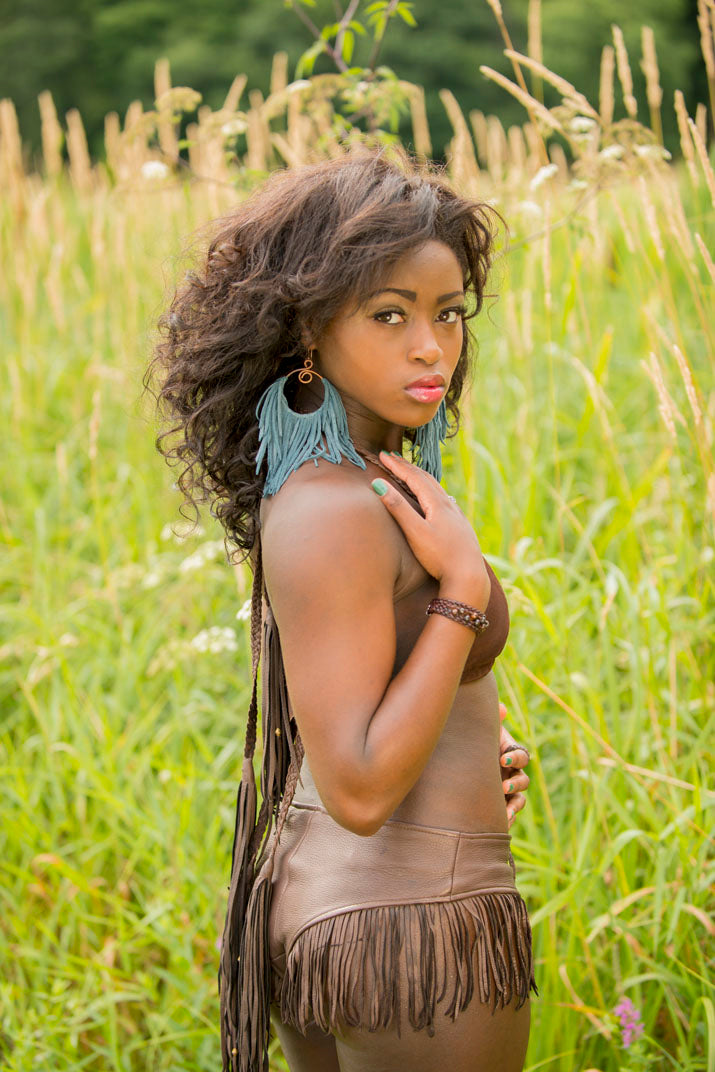 ALL SIZES of HOOPS are BACK in STOCK!
◘ L A T I F A H ◘ [elegant]
Are leather fringe earrings designed for the warrior princesses, the tribal queens, and the goddesses. Exquisitely handcrafted with plush ingredients from the lux goat and lamb suede to the artisan crafted copper earring components.
The Details...
Long slivers of fringe are hand-cut from the softest most lux suede leather - goat suede - for that feel good swoosh against your neck.
Each is hand tied one by one onto beautifully hand crafted and uniquely shaped copper hoops and hooks.
Hoops are 100% handcrafted (by me) using pure copper, country of origin, USA.
The fringe is carefully fluffed and trimmed to give Latifah its tribal shape.
Rich and luscious hues of color to choose from: 

Black, Chocolate, Moss, Burgundy, Purple, Jade, Denim, Thistle, Vanilla, White Slate

 Available in Three Lengths; Long (9" x 3.5"), Original (7" x 3"), and Petite (5" x 2.5"). All measurements are approximate and include the earring hook.
The approximate diameter of the hoop circles: Long 57 mm, Original 47 mm, and Petite 35 mm.
Ariel is wearing the Original size. 
I also make Double Spiral Tassel Earrings, Arial Dangles, in the same suede colors. 
Should you prefer a tassel style fringe earring, then please check out my Kimani Tassel Earrings:
Mini-Mini Kimani Tassel Earrings
Luxe Goat Suede Kimani Tassel Earrings
On the Model...