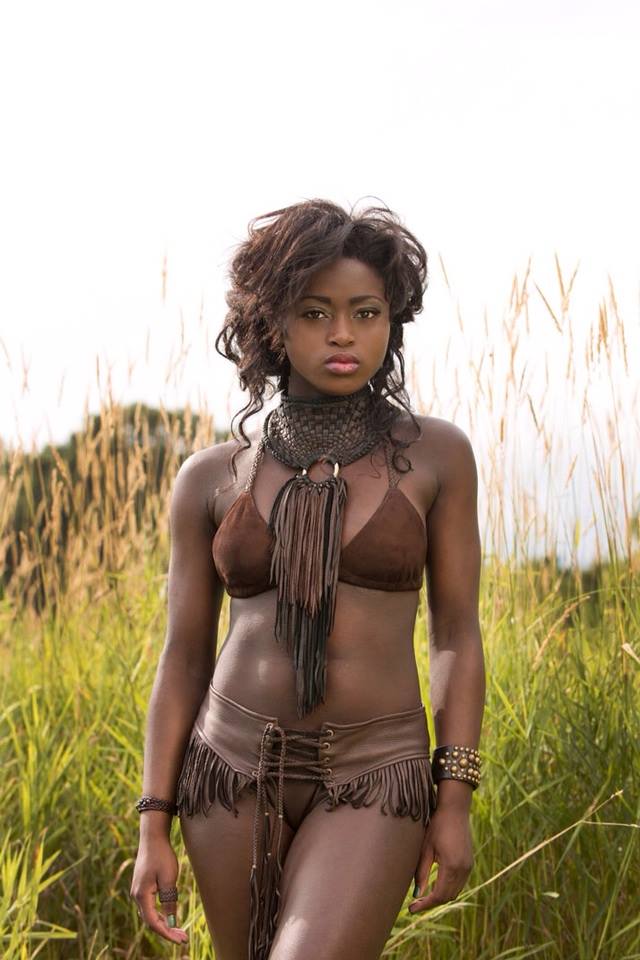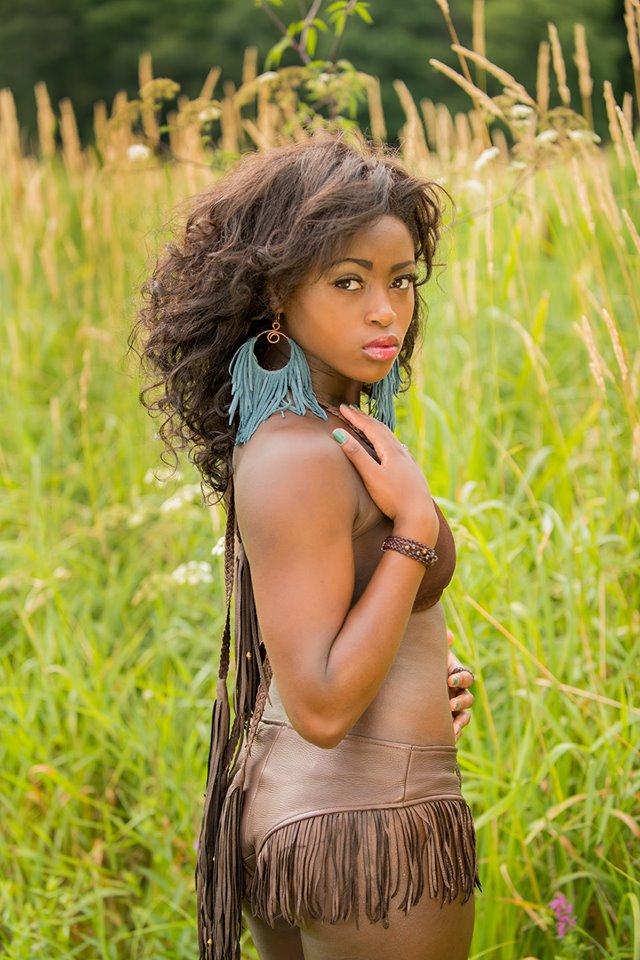 ◘ K Y R A ◘ [enthroned]
Before she marks the sands with her step, the warrior princess adorns herself in ceremonial dress, eagle feathers and tribal jewels. 
Kyra Fringe Booty Shorts have design details that you won't find in mass-production like; its laced-up front styling, hand-braided leather ties embellished with handmade African beads, and the hand cut fringe that wraps around the thigh from front to back. These boy shorts leather panties are befitting for the queen of queens!
The Details...
An original design like no other.
Unique lace-up front detailing. 
Matching hand-braided leather ties adorned with handmade African Beads for strength and style.
Hand-cut fringe in front and back; 

trimmed, twisted and pulled for more tribal personality.

Genuine Top Grade Deerskin Leather: Black, Chocolate, Mahogany, Mayonnaise, Beige, Turquoise, Lipstick Red, Sapphire Blue.
100% handmade to order allows for customization.
Available in Sizes X-Small, Small, Medium, Large, X-Large. For help taking accurate body measurements, how to measure.
For sizing, please refer to: Size Charts and International Conversion Tables.
The top featured on the model can be purchased here: Darice Goat Suede Bikini Top. Darice is also available in Deerskin.

Kyra Bottoms can be purchased in suede here: Kyra Suede Booties.
Also available in a 2-piece warrior princess outfit in suede: Kyra Booty shorts & Bikini Top. And, Darice and Kyra made in deerskin can be purchased together as a Set.

Lux Leather...
Deerskin is very high quality and versatile leather. It can go from being wet to dry over and over again and it still will conform back to it's original condition. It is a very soft and supple leather yet deerskin's leather fibers make it abrasion resistant and give it high shear strength. It is also extremely comfy to wear in any temperature; it becomes cooler in warm weather and warmer in cold weather. Definitely a luxurious and fun leather to design with, craft with, and wear!!
On the Model...