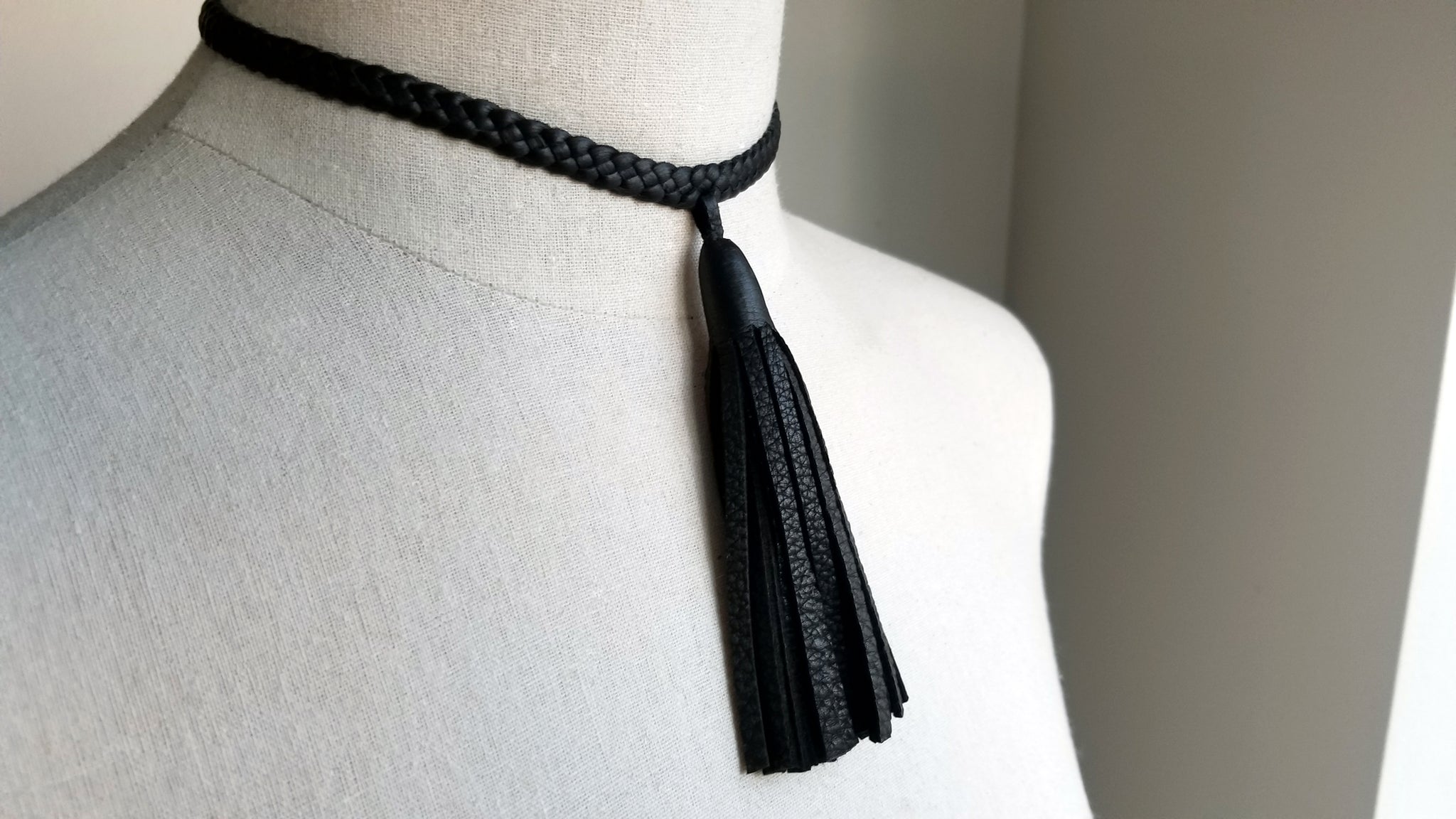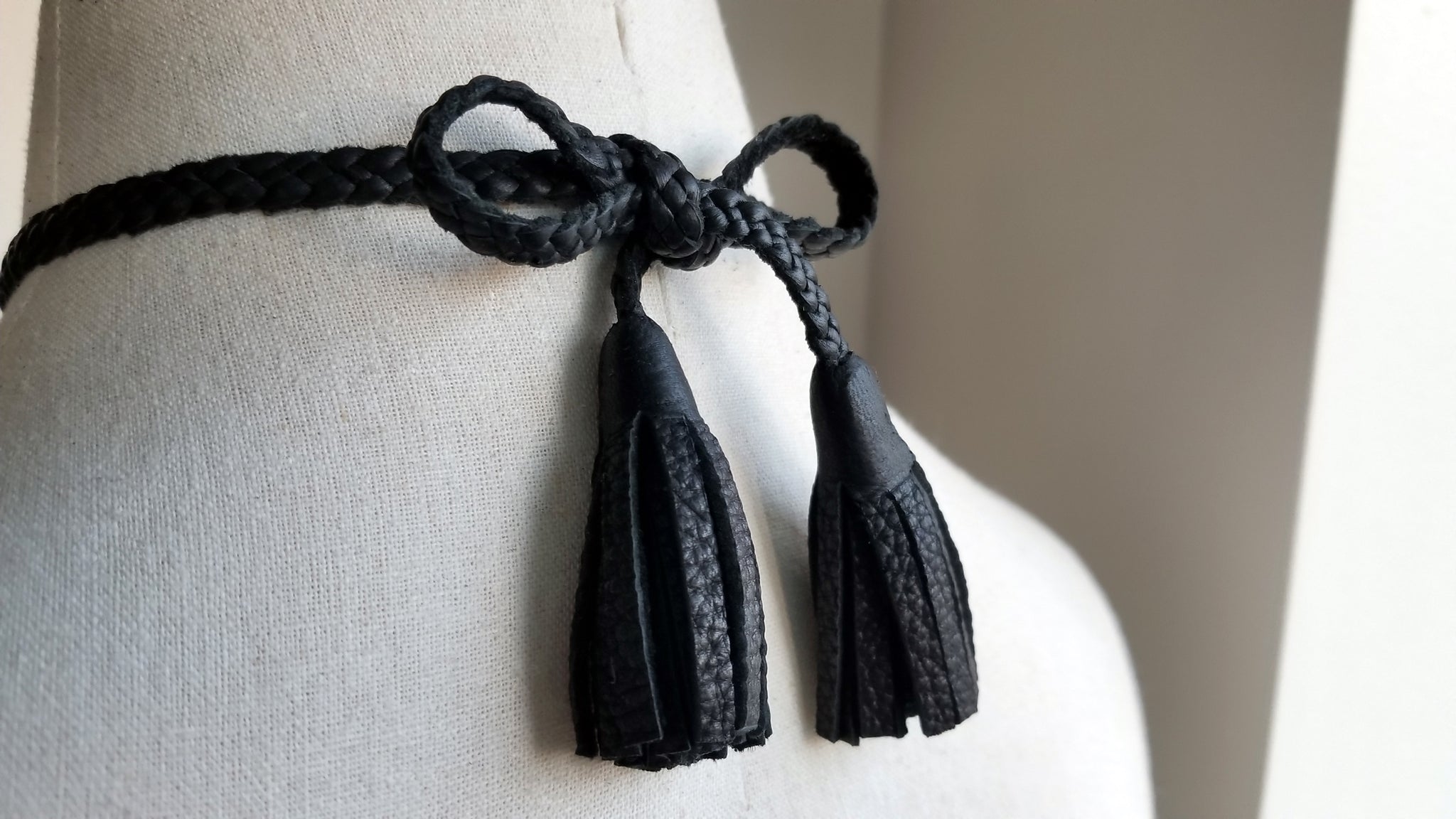 ◘ T I L U ◘ [three]
In African tribal culture, a tassel is worn as an indication of chastity. Tassels have been around since biblical times and became a symbol of wealth, power and prestige. My TILU Tassel Necklace incorporates three leather tassels into its design; each made by hand using a technique that I have developed and mastered. TILU is a fine representation of edgy elegance and sensual sophistication.  Matching TILU Leather Tassel Earrings (sold separately).
The Details...
1 - 4", handmade deerskin leather tassel; a technique I developed and have mastered, is center focus. 
4 strands of Luxury Deerskin Leather lacing hand-cut from the the highest quality and the softest hides are hand-braided.
The ends of the choker are embellished with 2 more handcrafted matching leather tassels; approximately 2 inches in length.
Each of the falls in the tassels are hand trimmed. The finished necklace length (excluding the tassels ends) is approximately 29" and up.
Available in multiple neck sizes.
Available leather colors: Black, Chocolate, Mahogany, Mayonnaise, Lipstick Red, Sapphire Blue, Turquoise, Black and Mahogany, Black and Chocolate, Chocolate and Mahogany, (more colors coming soon). 
Artfully assembled ~ Beautifully crafted ~ Heirloom Quality
TILU's matching Tassel Earrings
DUA Two Tassel Braided Leather Choker
Lux Leather...
Deerskin is very high quality and versatile leather. It can go from being wet to dry over and over again and it still will conform back to it's original condition. It is a very soft and supple leather yet deerskin's leather fibers make it abrasion resistant and give it high shear strength. It is also extremely comfy to wear in any temperature; it becomes cooler in warm weather and warmer in cold weather. Definitely a luxurious and fun leather to design with, craft with, and wear!!