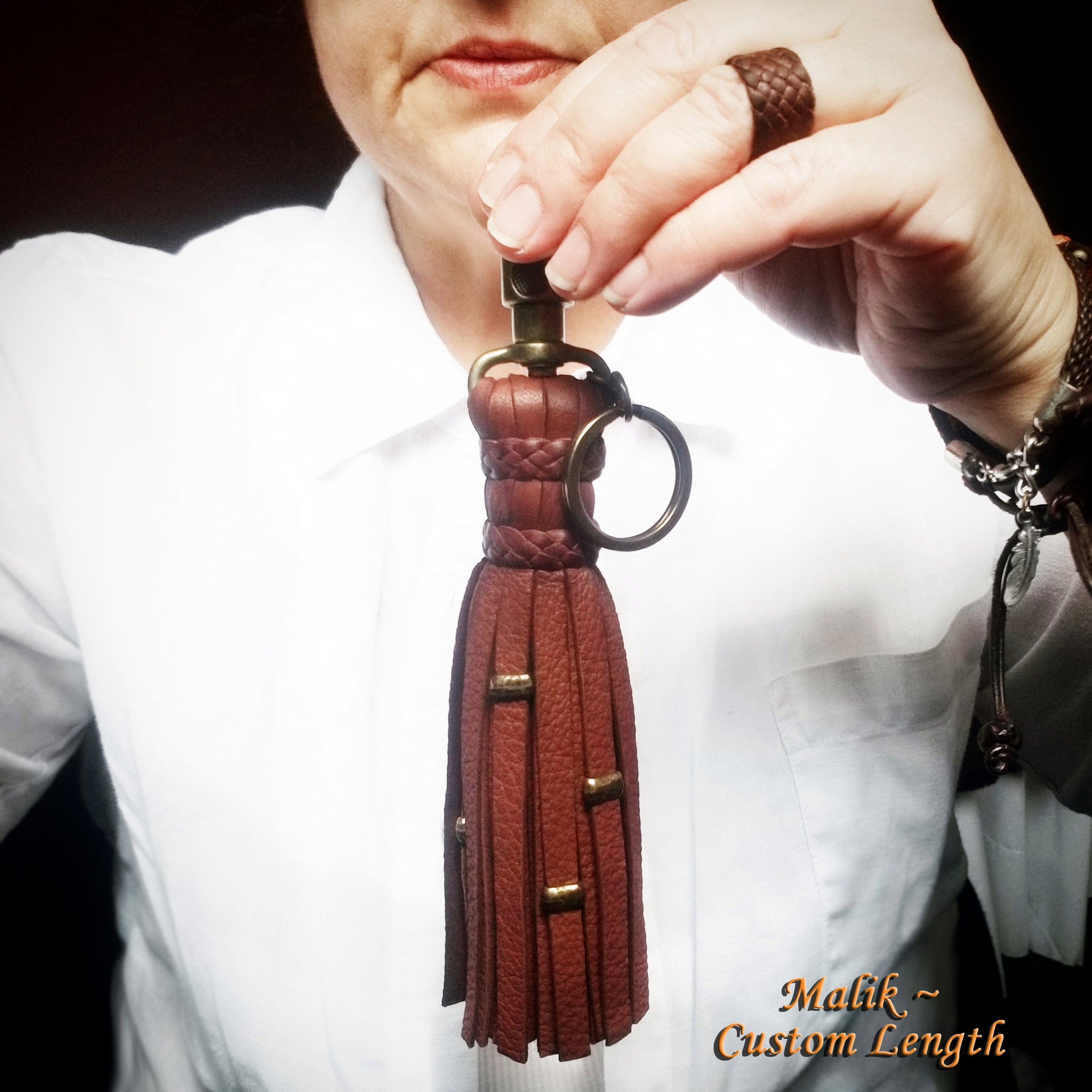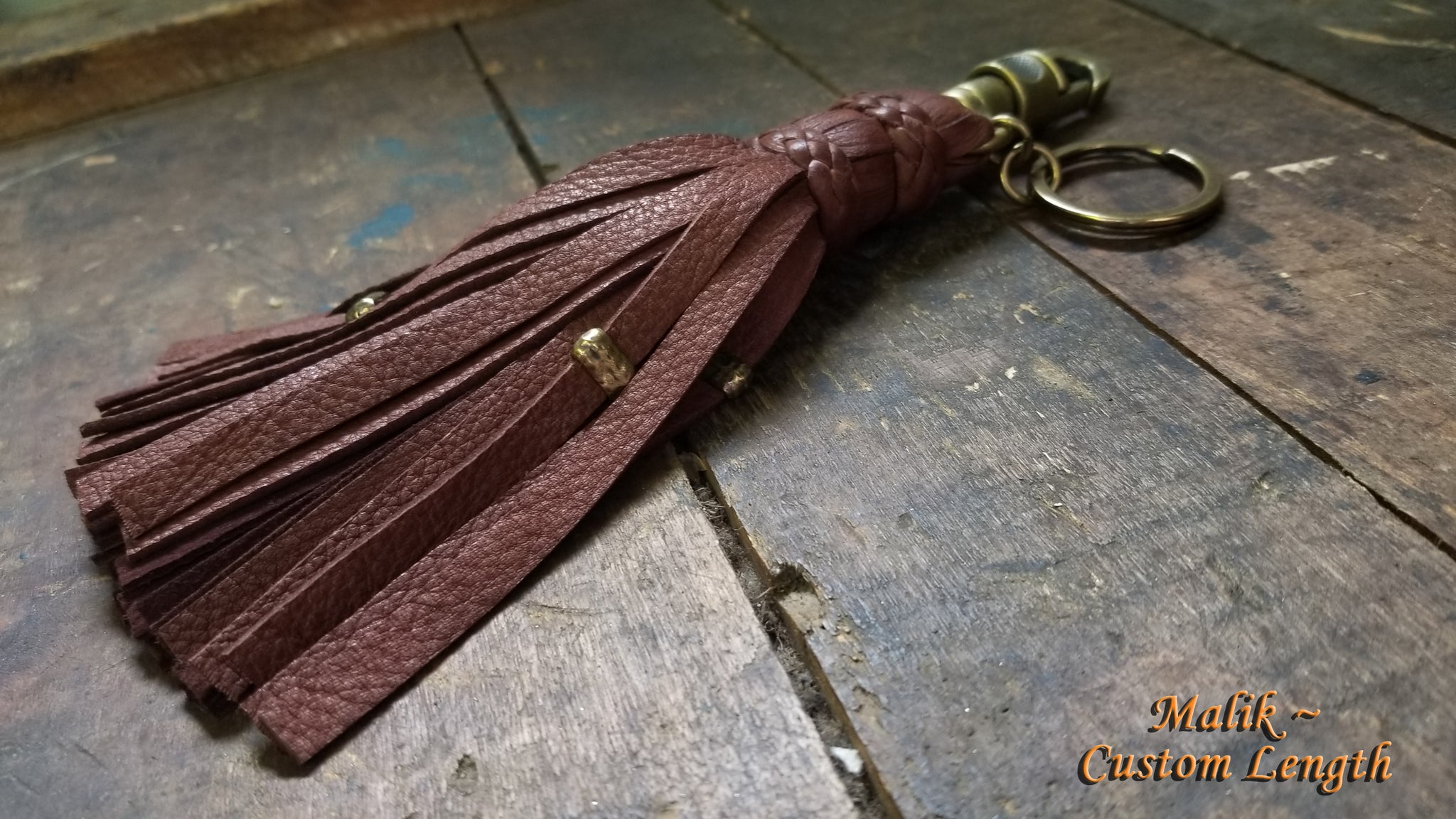 Malik II - Leather Tassel Flogger Clip (optional Key Ring & Beads) for Belt Loop or Charm for Purse - SS1106
◘ M A L I K ◘ [king]
A leather tassel-style flogger fit for a King, or a Queen. Long leather fringe, cut by hand, hangs from a beefy swivel snap hook with that will clip onto your onto virtually anything; purse, belt loop, collar to name a few. Optional key ring and matching metal beads. Malik is Nala's  big cousin. 
The Details...
Made with soft and lux Deerskin leather:

Black, Chocolate, Mahogany, Mayonnaise, Beige, Turquoise, Lipstick Red, Sapphire Blue.

Over 50 hand cut falls in each tassel
2 rows of hand braiding wrap around each tassel
Heavy duty, easy to use swivel snap hook: Antique Brass or Silver
Measures approximately 13" including the 2 3/8" swivel snap but can also be customized for length
Optional heavy duty 1" heavy duty key ring; Antique Brass or Silver
Optional hammer-tone barrel beads: Antique Brass or Pewter and beads
Lux Leather...
Deerskin is very high quality and versatile leather. It can go from being wet to dry over and over again and it still will conform back to it's original condition. It is a very soft and supple leather yet deerskin's leather fibers make it abrasion resistant and give it high shear strength. It is also extremely comfy to wear in any temperature; it becomes cooler in warm weather and warmer in cold weather. Definitely a luxurious and fun leather to design with, craft with, and wear!
On model...