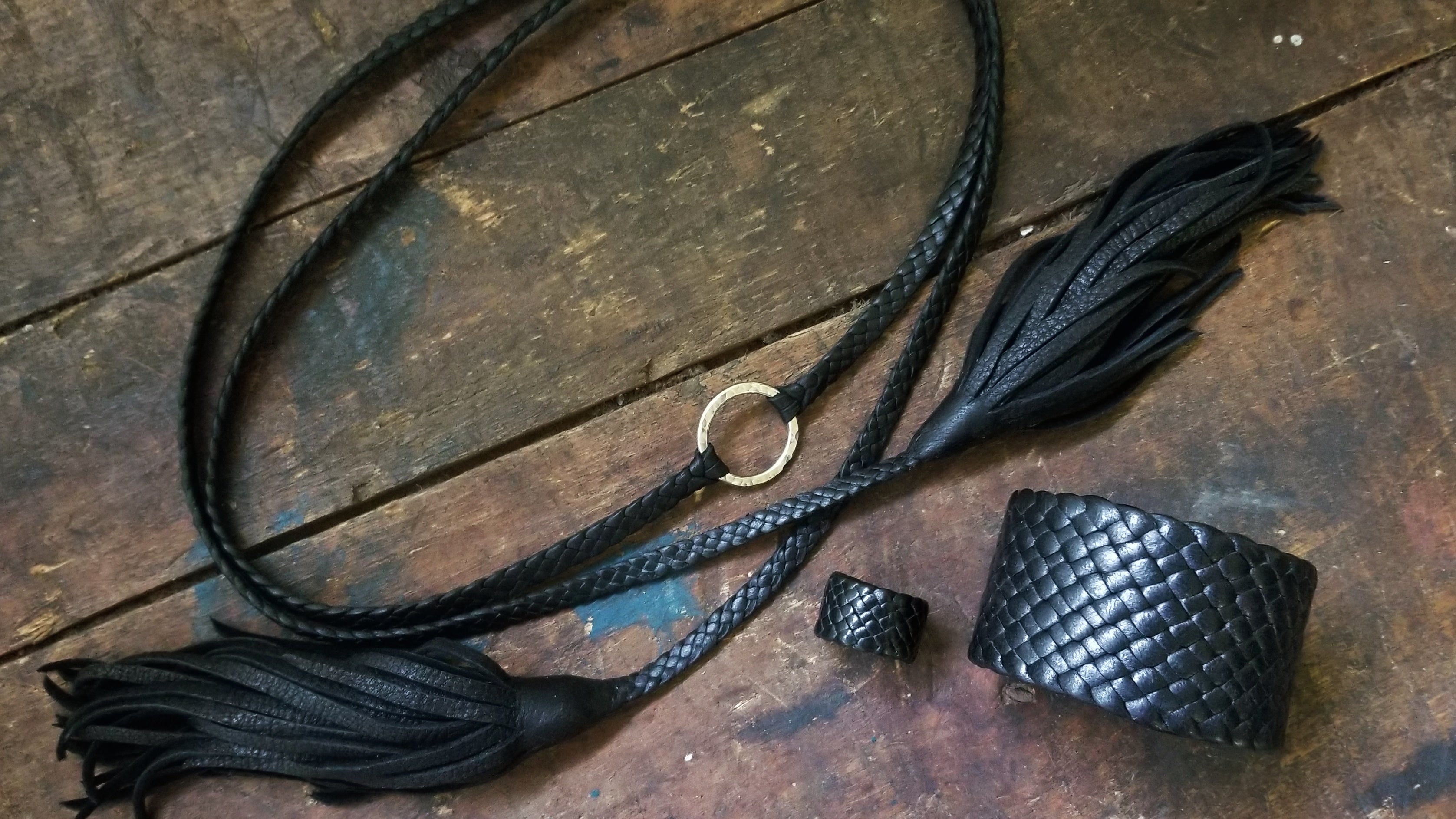 I thought I would get real with you and share a pic that maybe doesn't best represent my finished work, but better represents the effort that goes into it instead...
if you look closely, you can see one of the 4 blisters I got while braiding it. 
---
When you buy handmade you're feeding the belly and the soul of an artist and supporting her passion and gifts. You are not lining the already full pockets of a CEO and shareholders. 
---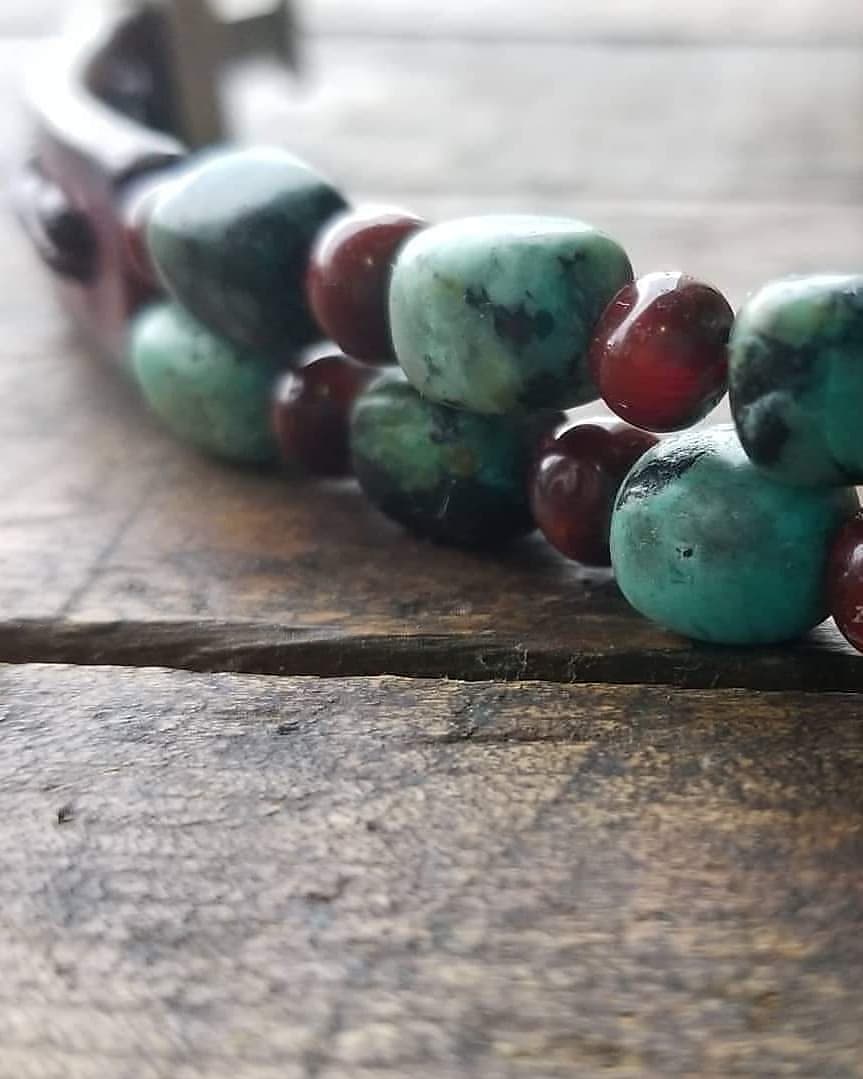 It's been 13 years and I'm still completely fascinated and amazed by the process of creating with leather. Each and every time I am in the midst of a project, I look at it and think...
---
Art. What makes art art, are the details. What makes a work of art differ from another is how the artist chooses to manipulate his or her medium. Leather is my medium.
When someone looks at this photo they will only be able to see braided leather ties and a bunch of fringe. Others will experience the hours of labor that went into the making of that fringe; the cutting by hand, one strand at a time, and...