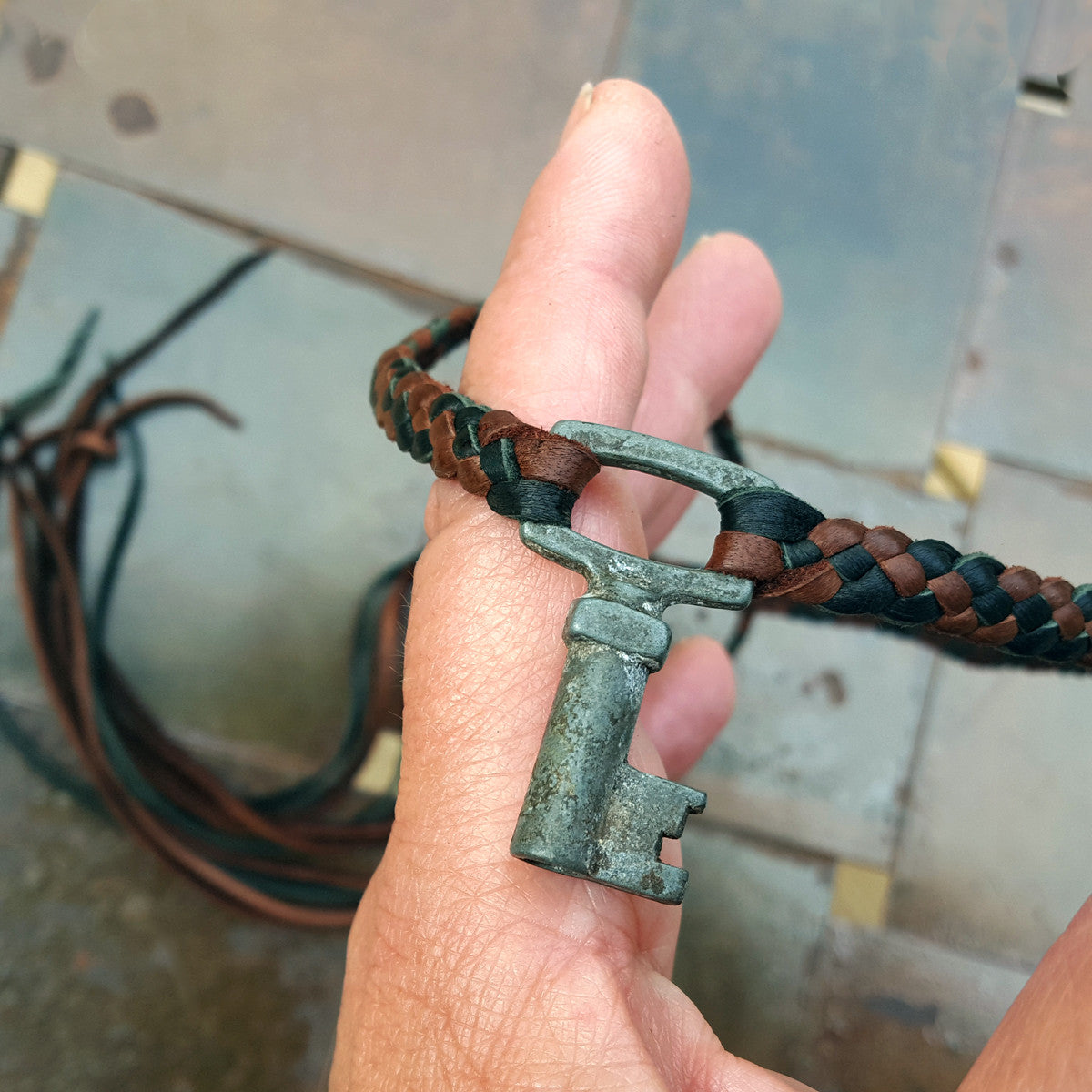 You may be wondering what three vintage keys from France have to do with abundance unless they are responsible for unlocking a door that is housing something of value. Well, I suppose there is some truth to that. I will explain.
I purchased these vintage keys from a shop on Etsy a while back. If you are a follower of any of my Facebook pages, blogs, or any of my social media accounts then you may actually remember reading about this...
---
The design for my Kama Rings was inspired by love. Some of you wear these as symbols of your love while others just love to wear them. Kama is Sanskrit for the word love - perfect don't you think?
The story behind these rings is here: The Story of Love
---
If I had to choose one design of mine that I am most happy with, most proud of, and most in love with, it would have to be my Kama Braided Leather Rings. I don't go a day (or night) without making sure there is one on my finger. There's something quite special about them. In the following few paragraphs, I'm...