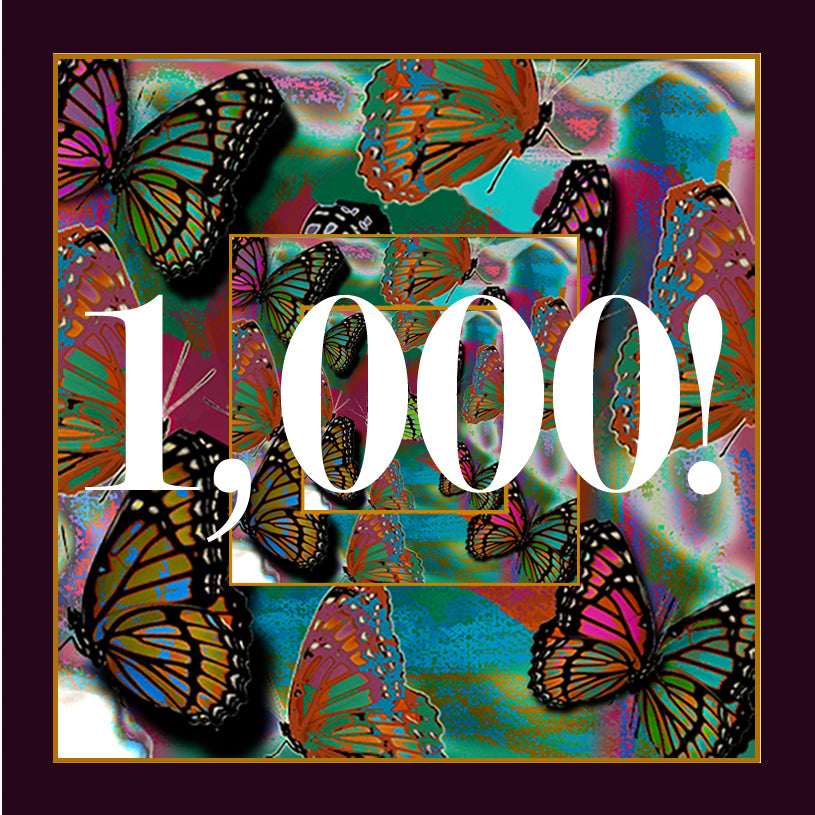 An "I just made 1,000 sales on Etsy" celebratory selfie!! I'm standing in front of the very first Sexy Skins Leather banner we ever had. 
---
When someone chooses to purchase one of my leather goodies, in a way they are inviting a portion of me into their life. The item they chose, I am making with my very hands and it's a design I had created from the depths of my soul. That's why I refer to my leather pieces as "art".  
I am very grateful when a person chooses one of my pieces to adorn themselves with. I am equally grateful when they choose to share a photo of themselves wearing it!  From my studio in Somersworth, New Hampshire to Italy, has one of my...
---
This bracelet set is made up of my all time fave of my favorite leather bracelets. I wear this bracelet bunch quite often. In fact, that's my wrist in the photo modeling these leather bracelets, a few of which are original samples made some five (plus) years ago. They age nicely don't you think?  The photo below are what each look like brand spanking new.
You can find each of these bracelets listed individually...
---
Unscripted and you will be able to notice - for sure! But I had to  make a video tape of this trio, and I had to share in all its transparency...too cool not too!  And if you listen until the very end, you will hear a little Pharrell going on. That's my sister calling in. hahaha  I didn't even clip that out.
---
The design for my Kama Rings was inspired by love. Some of you wear these as symbols of your love while others just love to wear them. Kama is Sanskrit for the word love - perfect don't you think?
The story behind these rings is here: The Story of Love
---