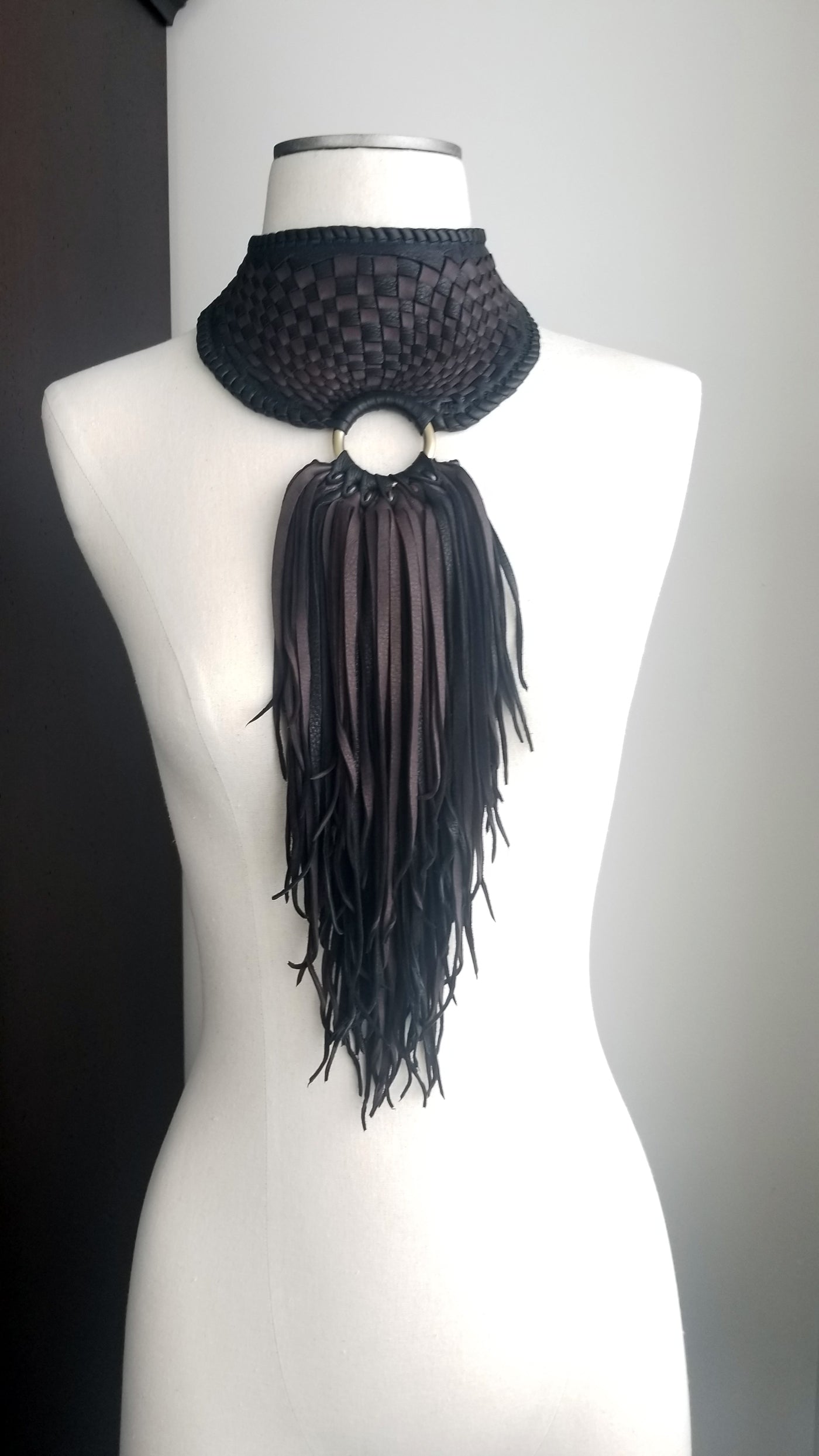 Hours and hours and hours and hours and hours. This is not your ordinary weave. The design is intricate & the execution is quite difficult. Each cut has to be precise otherwise it's a complete fail. Hand-lacing, 3 layers of fringe, 6-strand hand braided ties, tassels, African beads - this piece takes up to 20 hrs to complete.
◘ Z A N T A ◘ [beautiful]
A design inspired by the ceremonial neck-pieces of some of Africa's greatest tribal warriors.
Available in many colors and color...
---
A deep scoop cowl neck exposes just a smidgen of cleavage keeping this sexy halter top classy and elegant and versatile. This is a fabulous backless halter!
---
Unscripted and you will be able to notice - for sure! But I had to  make a video tape of this trio, and I had to share in all its transparency...too cool not too!  And if you listen until the very end, you will hear a little Pharrell going on. That's my sister calling in. hahaha  I didn't even clip that out.
---
The design for my Kama Rings was inspired by love. Some of you wear these as symbols of your love while others just love to wear them. Kama is Sanskrit for the word love - perfect don't you think?
The story behind these rings is here: The Story of Love
---
Ultra-soft luxurious deerskin, beautiful rich colors and loads of detail for that tribal personality that befits the queen of queens. These booties are GORGEOUS! Check'em out!
---