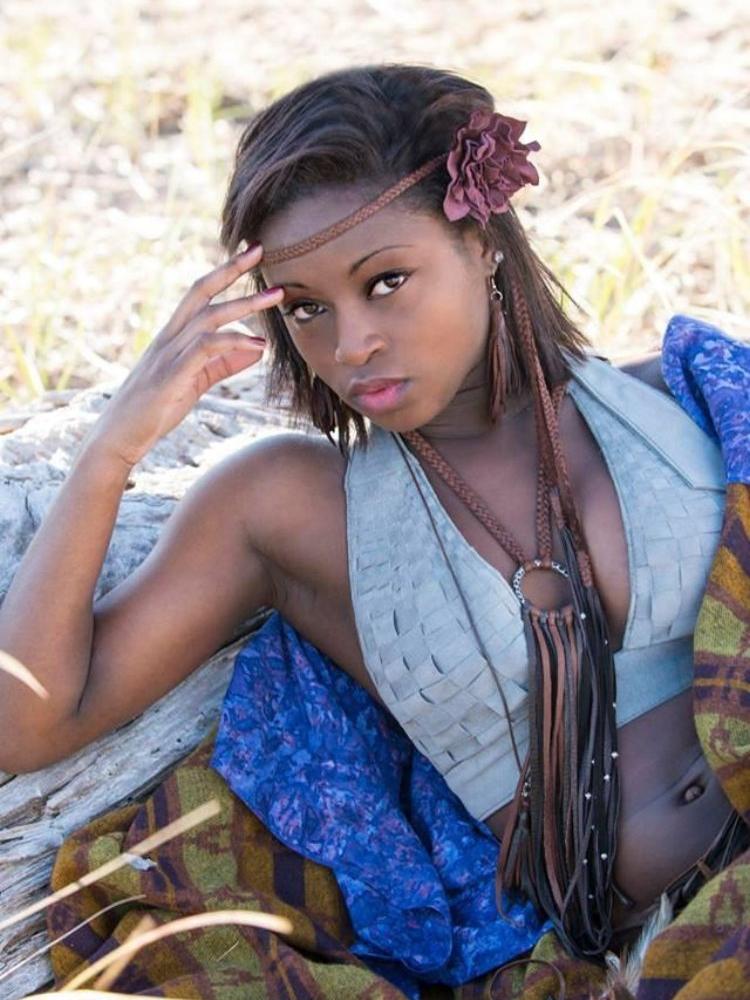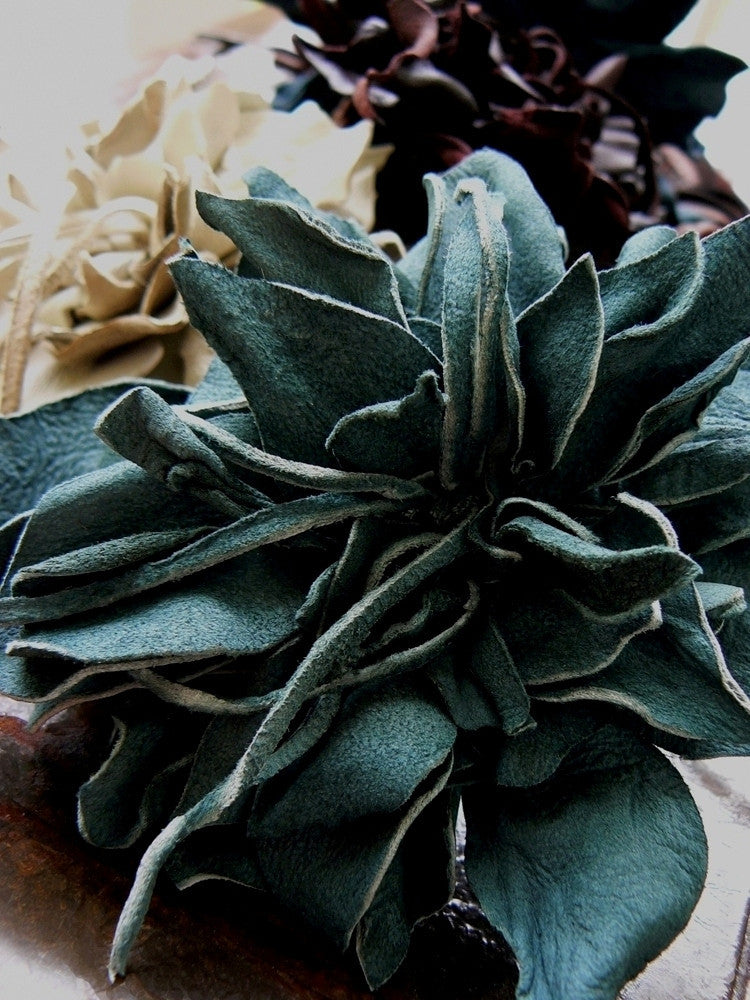 ◘ M A N D I S A ◘ [sweet]
A large handmade, suede leather flower takes its place on a hand-braided deerskin leather band - a versatile leather accessories piece that can be worn around the head for a Boho style headband, around the neck as a Gypsy style choker, or around the waist as a unique belt. Added leather fringe tassels accentuated with handmade African beads gives this piece its tribal personality.
The Process...
The Details...
A large single flower is hand cut from luxuriously soft, top-grade, goatskin suede: 

Jade, Purple, Black, Burgundy, Moss, Vanilla, Denim, Chocolate, Thistle, and White Slate. Also in Pig suede colors: Eggplant and Mayonnaise.

Each petal of each flower is cut by hand ~ free style ~ no pattern, template or machinery is used, and each petal is molded and formed by hand to replicate the delicate petals of a flower.
The petals are carefully and creatively assembled to create the flower  before it's attached to a hand-braided deerskin leather band.
Hand braided leather band ~ 4 strands are hand cut from the highest quality deerskin hides for durability: Black, Chocolate, Mayonnaise, and Mahogany.
Hand cut fringe adorn the strap ends in Chocolate Deerskin. 
Hand cut fringe ends are embellished with hand made African silver beads.
Artfully assembled ~ Beautifully crafted ~ Heirloom Quality.
Because of the nature of creating this product, and the detail and workmanship involved, no two flowers will ever be exactly alike.
Should you like to purchase these beauties for your bridal party or event, please  email me to discuss your needs. Quantity discounts may apply.
Lux Leather...
Deerskin is very high quality and versatile leather. It can go from being wet to dry over and over again and it still will conform back to it's original condition. It is a very soft and supple leather yet deerskin's leather fibers make it abrasion resistant and give it high shear strength. It is also extremely comfy to wear in any temperature; it becomes cooler in warm weather and warmer in cold weather. Definitely a luxurious and fun leather to design with, craft with, and wear!!
On the Model...
I M A N I