Sometimes, some reviews need to get a little more attention then others. Check out these two...
---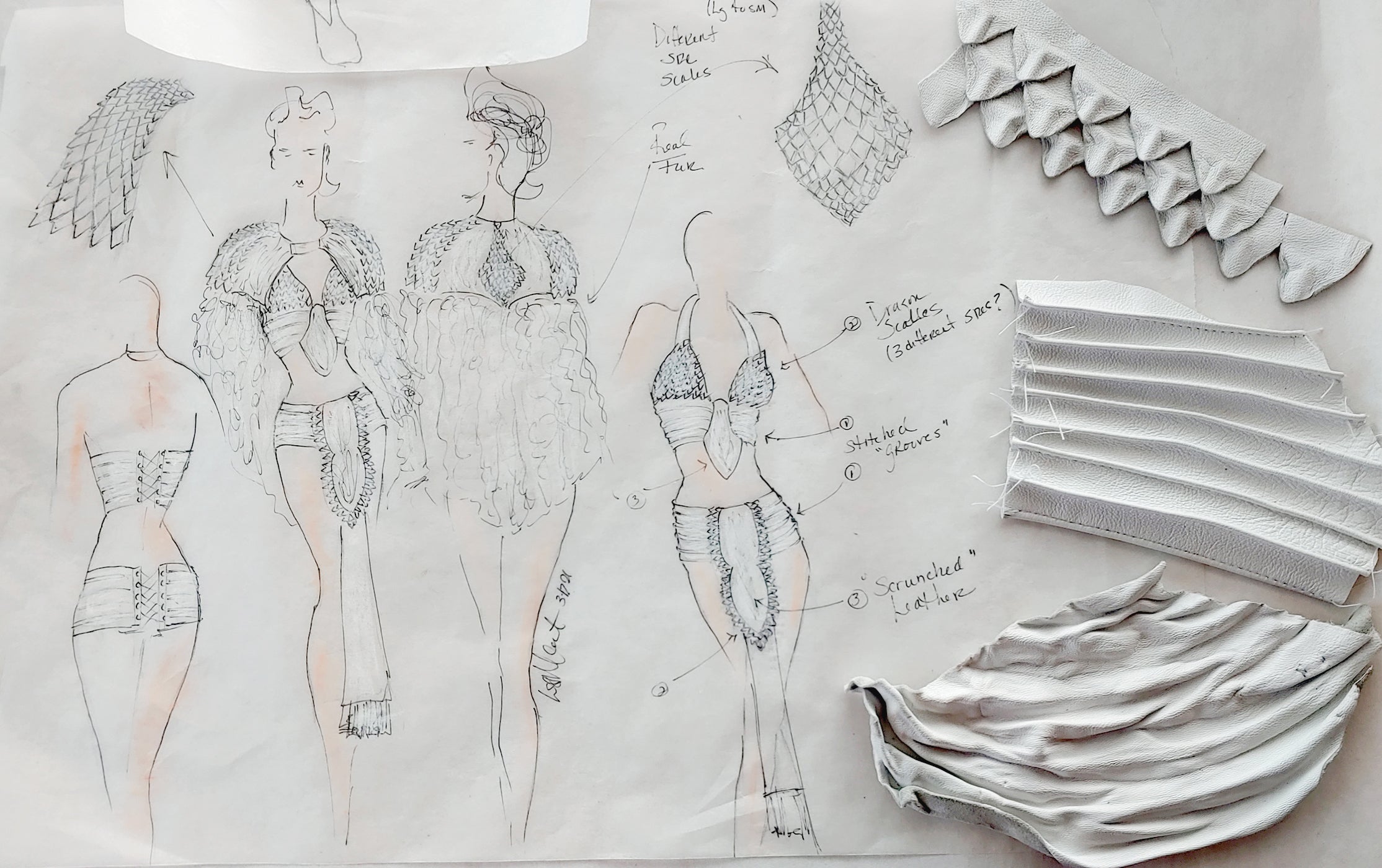 Today I would like to invite you into my world of fashion design and leather crafting. I will take you with me on a journey of sorts into the creation of a custom leather costume, beginning with the request. I was asked if I would make something like this...four pieces; a shrug, a halter top, a belt/skirt/chaps piece, and boot covers.
With this project, and unlike a lot of other custom projects, there weren't many boundaries set before me. I was given total artistic freedom and...
---
My Dragon Scales are 3-Dimensional – they are not tooled or stamped leather! In the video below, I demonstrate the techniques that I have developed and perfected, and show you a finished work of leather art.  
But before you watch, here's a little back story about my Dragon Scales...
I had developed the technique for making my Dragon Scales because of...
---
This video is a short and speedy clip of "the making" of my ABEBA Leather Flowers. What you don't see in this video is me hand cutting the petals for the flowers with a pair of sharp leather scissors, and the assembly of each to petal to form the flower. The entire process takes much longer than what I was able to capture here.
I incorporate my ABEBA Leather Flowers in a number of designs such as, my bookmarks, hair clips, clothing pins, headbands, and even on my KAMA Rings! Ariel...
---
All the images in this video are ones that the extremely talented photographer, Cynthia August, took of me in "my space". By placing all them together, in a video format, tells a story so much more eloquently then viewing them one at a time or reading a collection of words that have been written about me.
The story too is deeper than the obviousness of what I do and what all artists do. The story is about "the how" and "the...