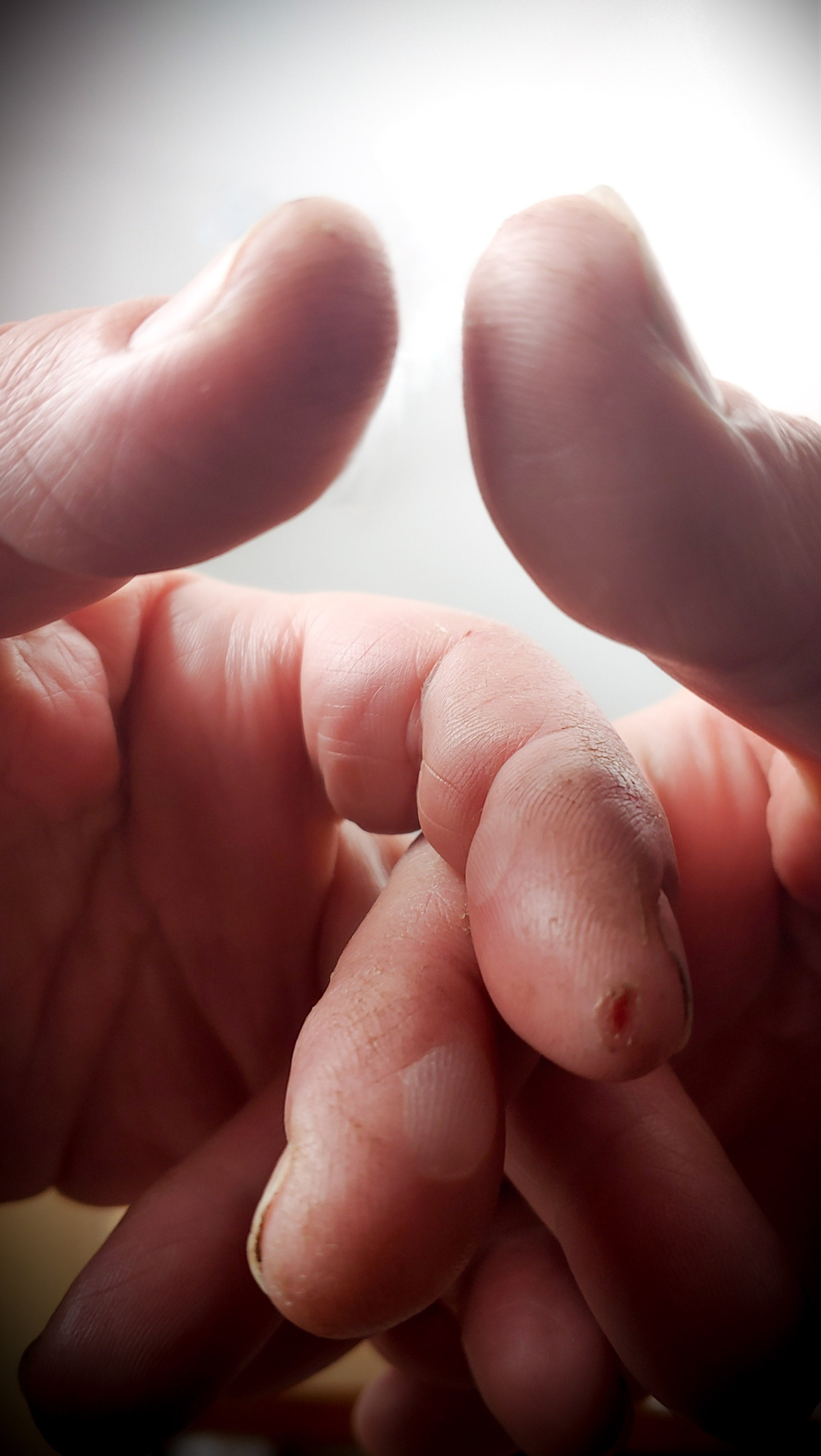 These are my hands today after working tirelessly to create my leather art and fill orders this Christmas season. They are tired, very sore, blistered, and cut up. I guess my hopes of ever becoming a hand model are shattered. Lol

Working through the pain has got me to thinking...how the things we had once complained about in our yesterdays, are the very same things that grow us in strength to handle the things in our tomorrows.

My blisters will callous over and my spirit will toughen...
---
Hello my Leather Art Lovers!
I would like you to know that I am committed to making sure the leather art creations I make for you are shipped out by the dates set below. However, I cannot control what happens on their way to you and guarantee their timely arrival.
If you're concerned about receiving your order in time for gift giving this Christmas, please upgrade your choice of shipping method accordingly.
Thank you, and MERRY Christmas to you...
---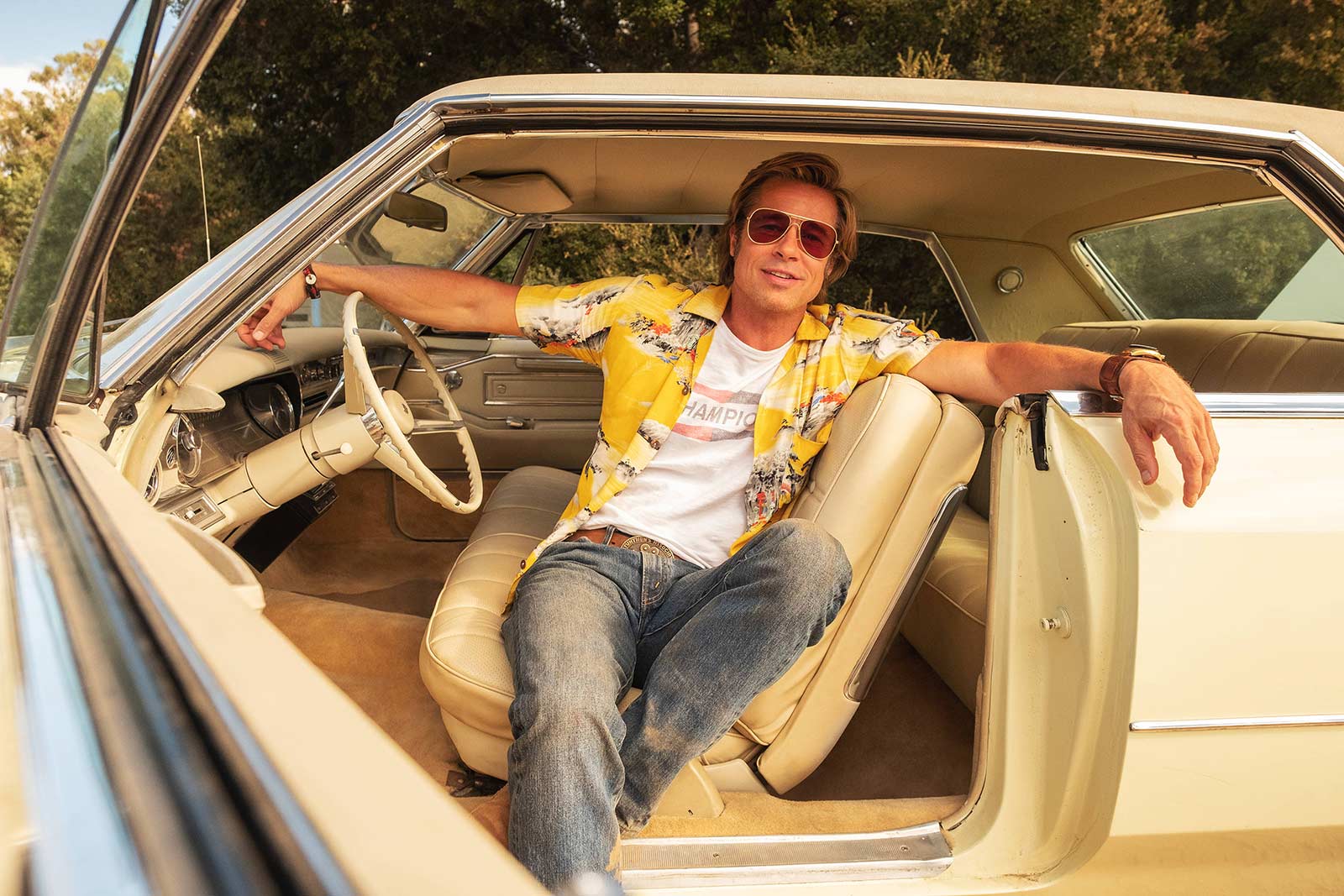 I threw this next one in there just because. :-)
As you can see, Brad wore his bracelet rather loose, pushing it up on his forearm. I designed and created my Cliff Booth Replica Bracelet to fit this same way. There is also a space between the strap ends...the edges do not abut. 

When selecting your size, please choose the wrist measurement that is closest to your actual wrist size. Please DO NOT ADD EASE OR SLACK to your wrist measurement or...
---
Sometimes, some reviews need to get a little more attention then others. Check out these two...
---
When a son asks his Leather-Working Momma to repair the leather he just ripped on the handle of the back seat, passenger side door, she has two choices; say no and he goes somewhere else, or, you give it a go and make an attempt at doing something you have never done before. I did the latter and made this "before and after" video short to capture my first go at repairing leather car upholstery. We all know that this could have gone very wrong, but thankfully, all the years I have spent honing my craft were put to good use and I passed the...
---