My Dragon Scales are 3-Dimensional – they are not tooled or stamped leather! In the video below, I demonstrate the techniques that I have developed and perfected, and show you a finished work of leather art.  
But before you watch, here's a little back story about my Dragon Scales...
I had developed the technique for making my Dragon Scales because of...
---
All the images in this video are ones that the extremely talented photographer, Cynthia August, took of me in "my space". By placing all them together, in a video format, tells a story so much more eloquently then viewing them one at a time or reading a collection of words that have been written about me.
The story too is deeper than the obviousness of what I do and what all artists do. The story is about "the how" and "the...
---
Sometimes life gifts you with an opportunity that at first, you're not even aware it's an opportunity. I'll explain.
Recently, I received an email asking if I would sell the leather I used in my Dragon Scales Dice Bags. Sure, why not. These are hides that I stock, so it's not a big deal to sell one or two of them. I emailed her a price and awaited a reply.
It took another one or two emails from her before I realized it wasn't a leather hide that...
---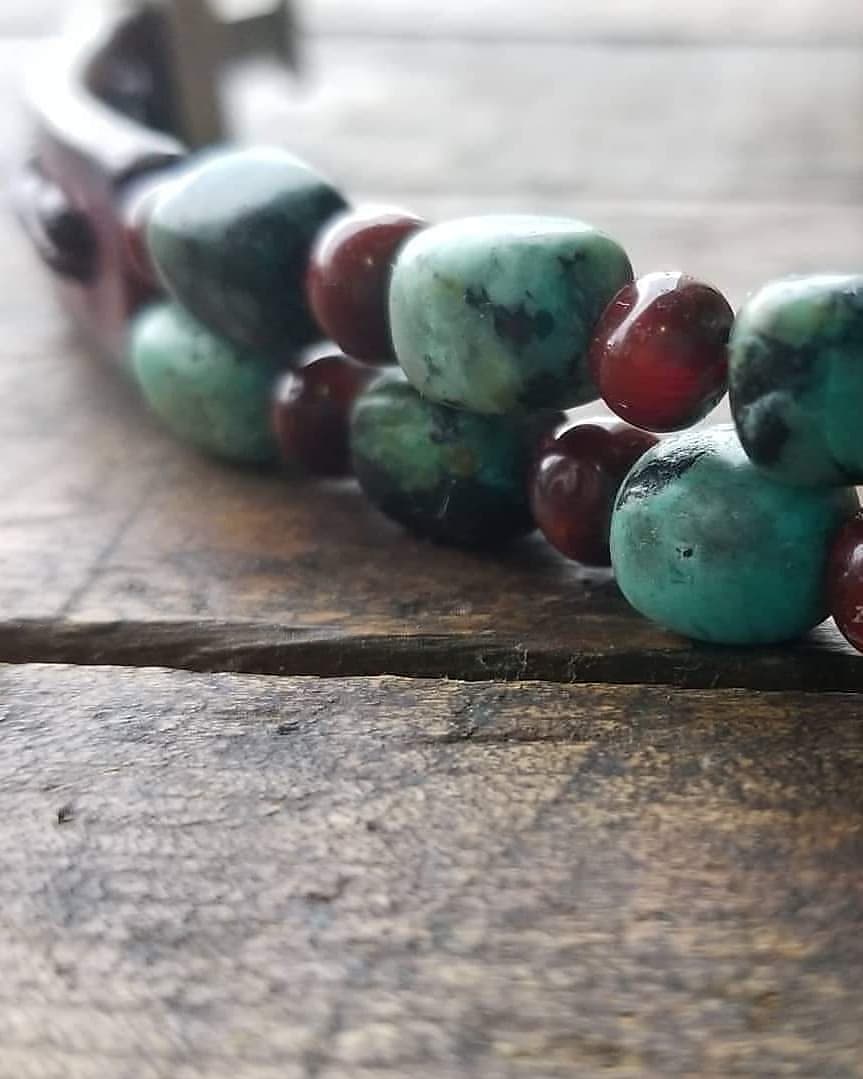 It's been 13 years and I'm still completely fascinated and amazed by the process of creating with leather. Each and every time I am in the midst of a project, I look at it and think...
---
One of the designs I am most proud of is my Amari Braided Leather Bracelet. It really is a simple design - no bells and whistles, or bling-bling. A sleek, sexy, hand-braided leather strap hand crafted from the softest leathers; deerskin. What sets this bracelet apart from just about everything I have seen, is its end cap construction. The end caps are beyond durable. Take a look at the video below.  
---