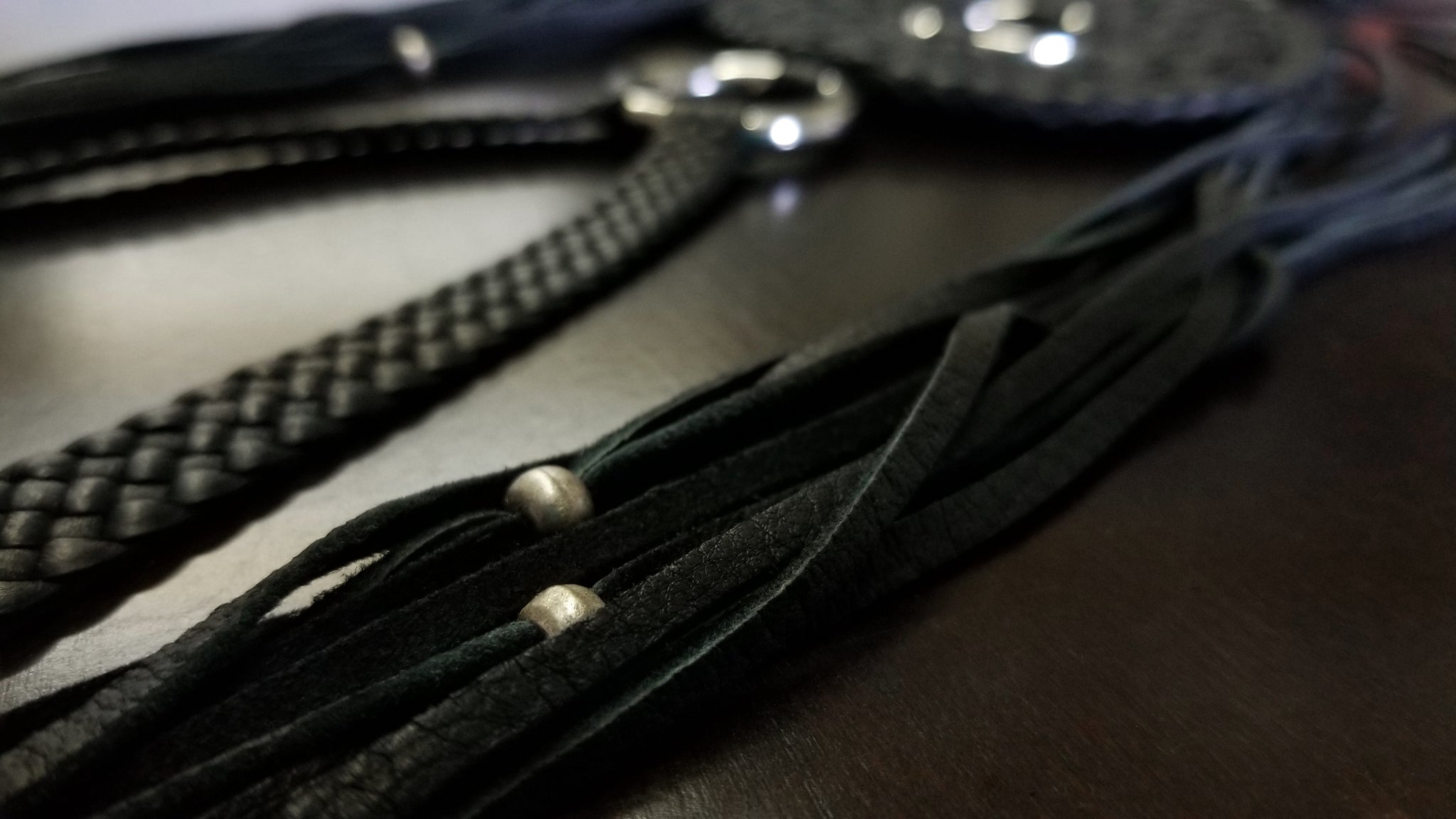 ◘ Z A R A ◘ [radiant]
A leather necklace unique for the intricate basket-weave pattern of its circular pendant - its design is reminiscent of the rays from the sun as it sets over the Sahara. Adding to the tribal personality of this leather necklace are the hand-braided leather ties, leather fringe embellished with handmade African beads, and one very long handmade leather tassel. 
The Details...
A very unique and original design. 
Can be worn in multiple lengths.
Handmade using lux and soft deerskin leather in your choice of color combinations:  Chocolate and Mahogany, Black and Chocolate, Black & Mahogany, Completely Black, Completely Chocolate, Completely Mahogany, Completely Beige, Completely Mayonnaise, Completely Turquoise, Completely Lipstick Red, Sapphire Blue.
Intricate, hand woven, circular, basket-weave patterned pendant.
Matching hand-cut leather, hand-laced around the circular pendant for decoration and to finish the edges.
One hand-cut and handmade, long, matching leather tassel.
Hand-braided leather straps for style and durability.
Hand-cut fringed tassel strap-ends adorned with handmade African beads. 
Quality Nickel or Brushed Brass Hardware.
Heirloom Quality
Measurements...
Circular Leather Pendant: 4" 
Top of the ring to end of pendant tassel: 18"
Braided ties: 16"
End of ties tassels: 24"
My African Inspired Leather Necklace...
Lux Leather...
Deerskin is very high quality and versatile leather. It can go from being wet to dry over and over again and it still will conform back to it's original condition. It is a very soft and supple leather yet deerskin's leather fibers make it abrasion resistant and give it high shear strength. It is also extremely comfy to wear in any temperature; it becomes cooler in warm weather and warmer in cold weather. Definitely a luxurious and fun leather to design with, craft with, and wear!!
On the Model...