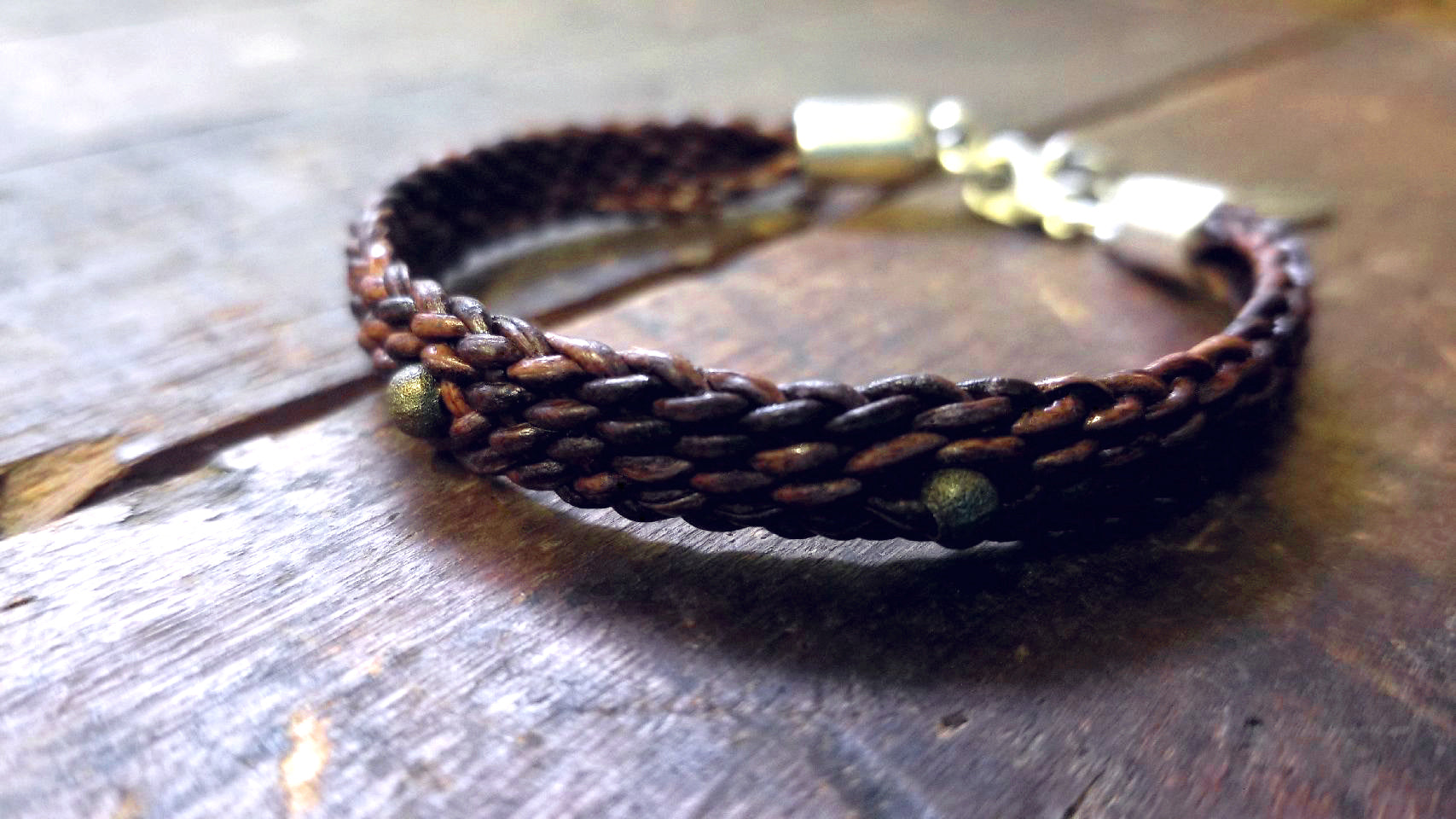 ◘ Y U K I ◘ [happiness]
Is my most favorite bracelet to wear (along with my Amari Bracelet) because it's versatile and stacks nicely with my other favorites. Yuki, a 10 strand hand-braided leather bracelet that is abundant in Boho-style with its old world silver clasp and a single feather charm - the feather is to remind us of our connection with our Creator. 
The Details...
Ten strands of 1 mm genuine round leather cord braided by hand to form an approximately 5/16" wide band.
Intertwined are small, round, metal beads,

 OR available with no beads added at all.



Available Bead colors:

Silver, Antique Brass, Copper, No Beads, NO Beads & No Charm.

A single feather charm to remind us of our connection with our Creator, 

OR available with no charm added at all.

Capped with an Old World Silver lobster clasp.
Perfect bracelet for stacking.
Available colors: Black, Dark Brown, Antique Brown, Red Brown, or White
Available in multiple wrist sizes. 

Custom sizing is available. There may be a fee for this service. Please contact me prior to ordering for more information.

Artfully assembled ~ Beautifully crafted ~ Heirloom Quality
On the Model...